Like the rest of the world, our plans came to a screeching halt in 2020 due to the spread of Covid-19 around the world and the subsequent travel restrictions and border closings. In January of 2020, before the spread of Covid-19 started to be felt, we booked a campervan from Happy Campers for 17 days in August. We were going to retrace our way around Route 1 and stop at numerous places we missed the first time around, revisit some old favorites, venture into some new and existing corners of the country. Unfortunately by May, the reality of Covid sank in. We took advantage of a Happy Campers offer to reschedule our reservation for 2021 free of charge w/ an additional discount tacked on. Fast forward to 2021, fully vaxxed, and ready to travel we were off to Iceland on our 17-day excursion. Even better, Iceland gifted us a rare gem from deep within.
Fagradalsfjall Volcano
On March 19, 2021, in the Reykjanes peninsula of southern Iceland, the Fagradalsfjall volcanic system started erupting, producing magnificent lava flows and newsworthy Instagram photos and videos. We watched carefully the progress of the eruption in hopes that it would still be active when we arrived in mid-August. After arriving in Iceland, (no quarantine needed if you produced a negative test result and were fully vaccinated) we loaded up with groceries and supplies and headed straight for the trailhead that led up to the volcano. At this time, there were three trails to choose from each offering different views and challenges. We hiked Route C, an approximate 8 mile, one-way, hike to the cone of the volcano. It was an extremely challenging hike, with steep inclines and declines. We had been enveloped by fog that swept in about halfway, as we reached the top of a challenging climb. Each returning hiker offered words of encouragement. "It's absolutely worth it" & "Don't turn back, it's incredible". We pushed forward. You could hear an angry rumble in the distance. As we descended one last steep hill and still cloaked in the fog we came upon the lava field and as we walked along the edge of the lava field, the fog lifted, and there it was, Fagradalsfjall, fully active and roaring mightly.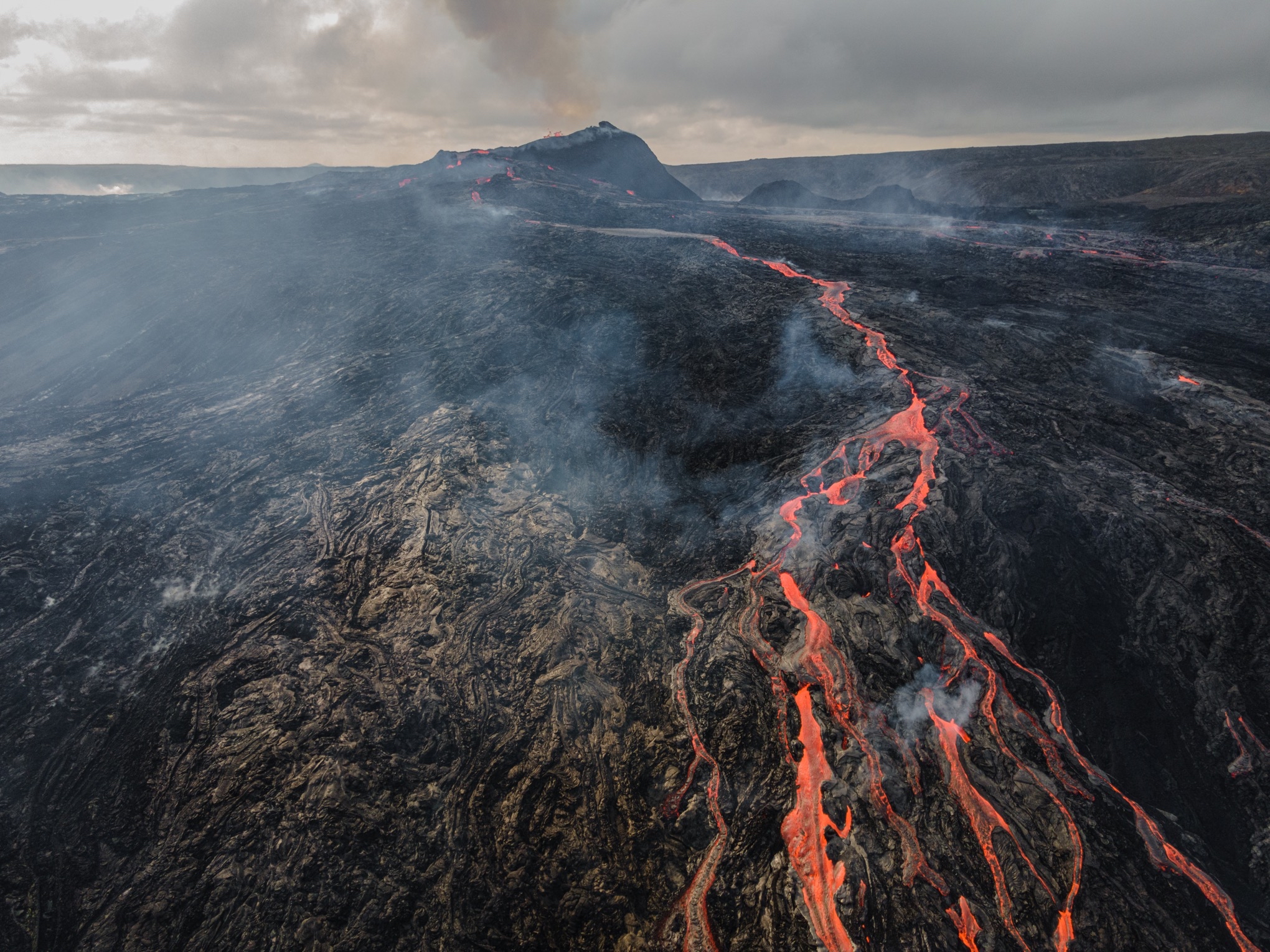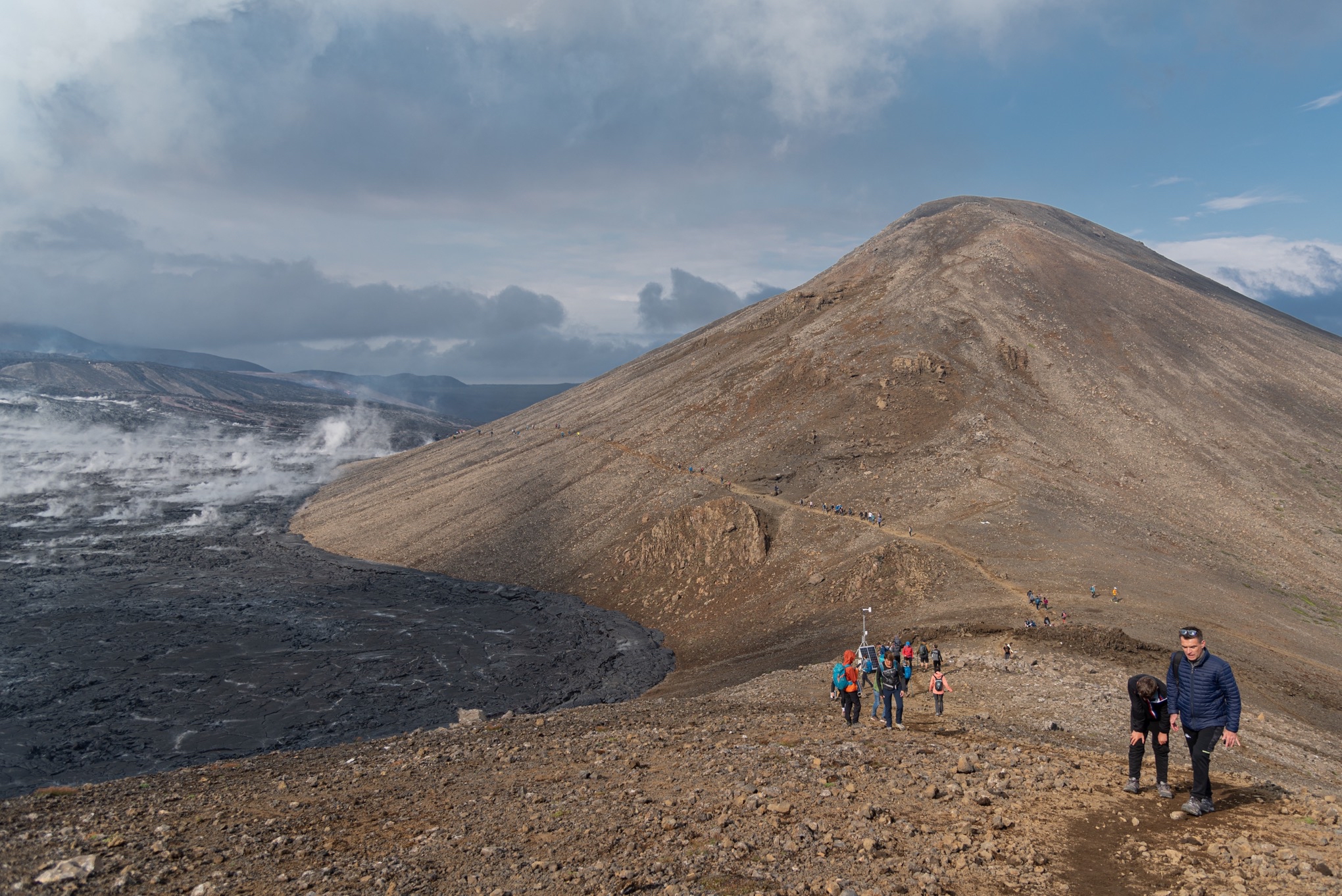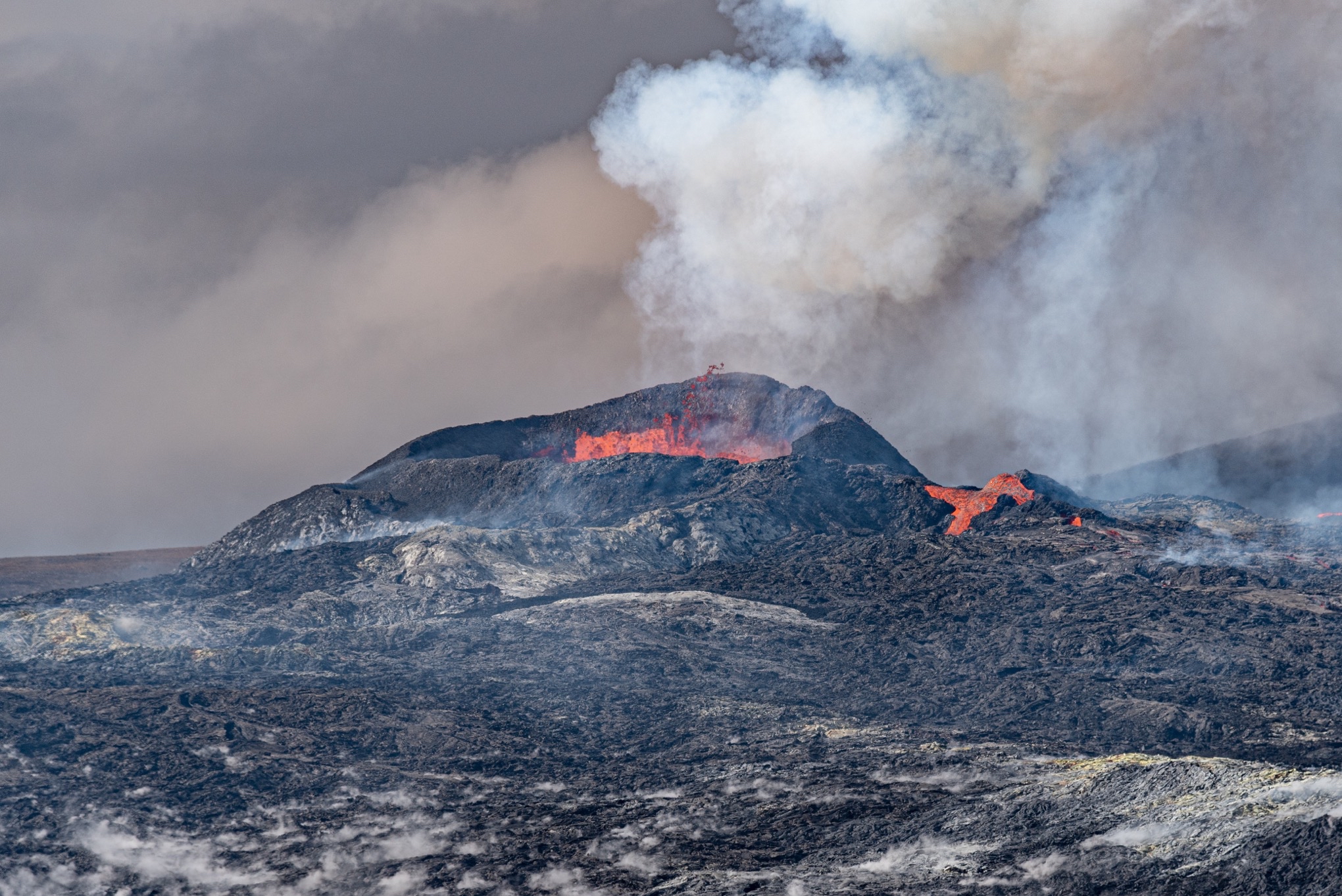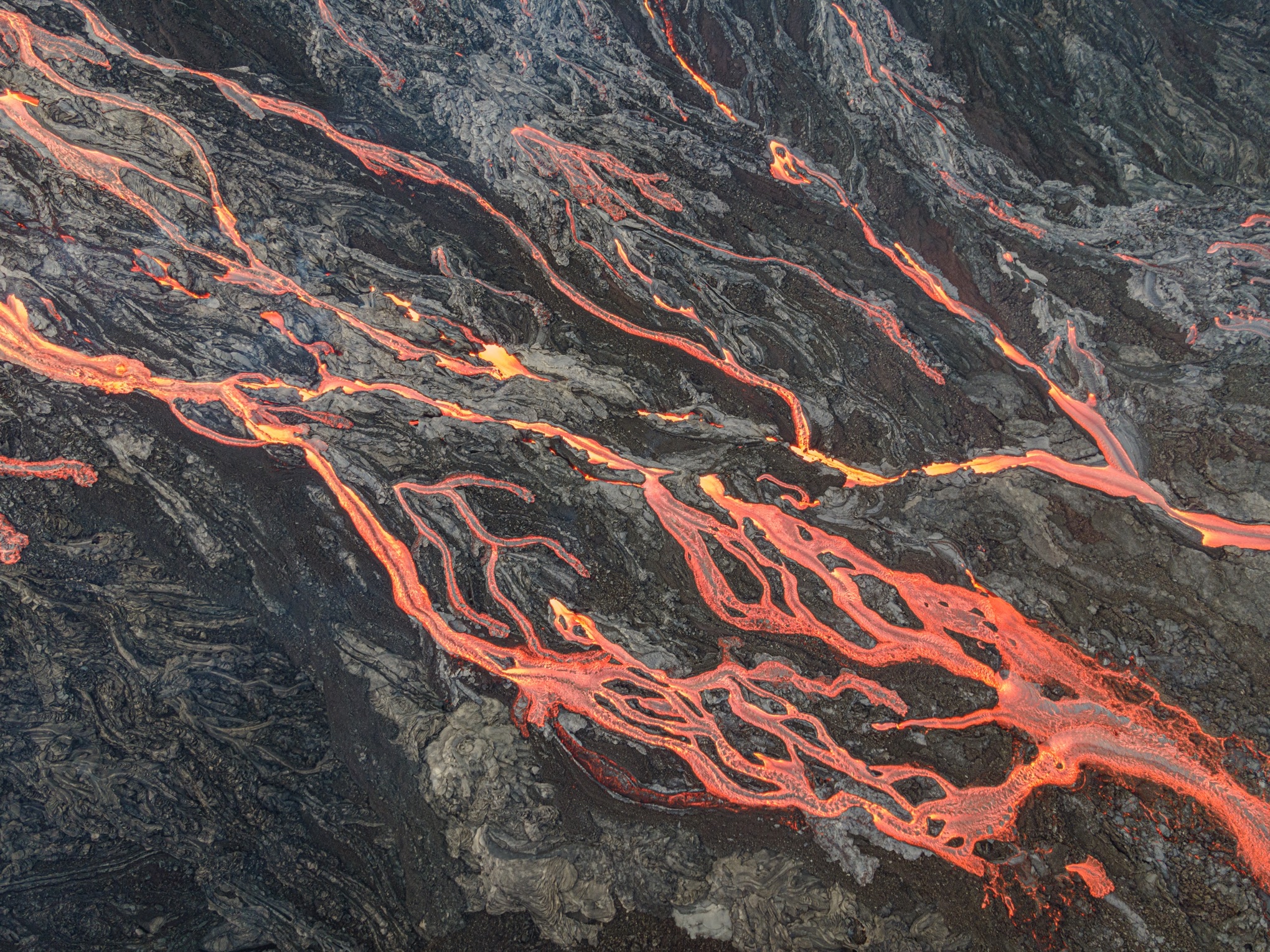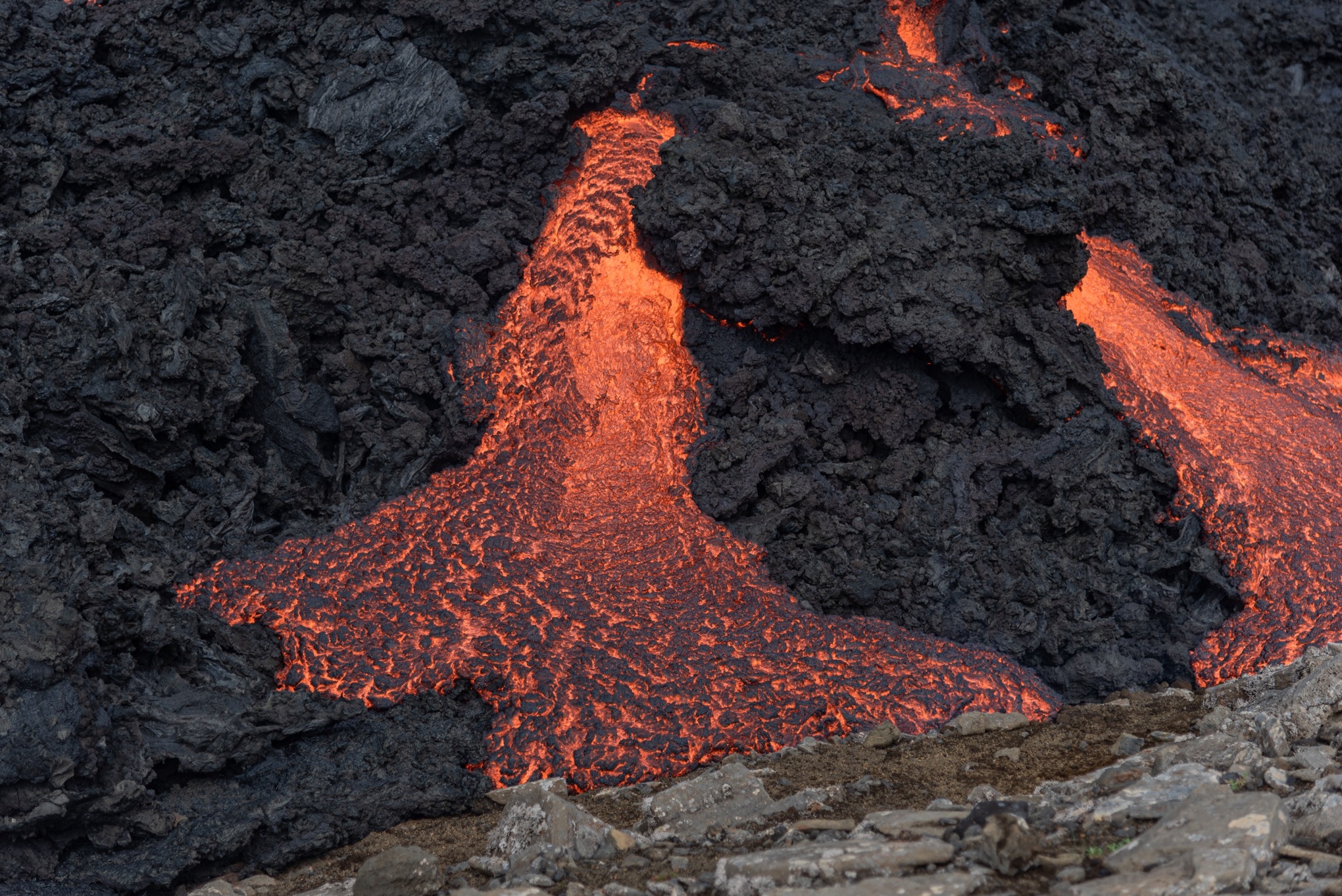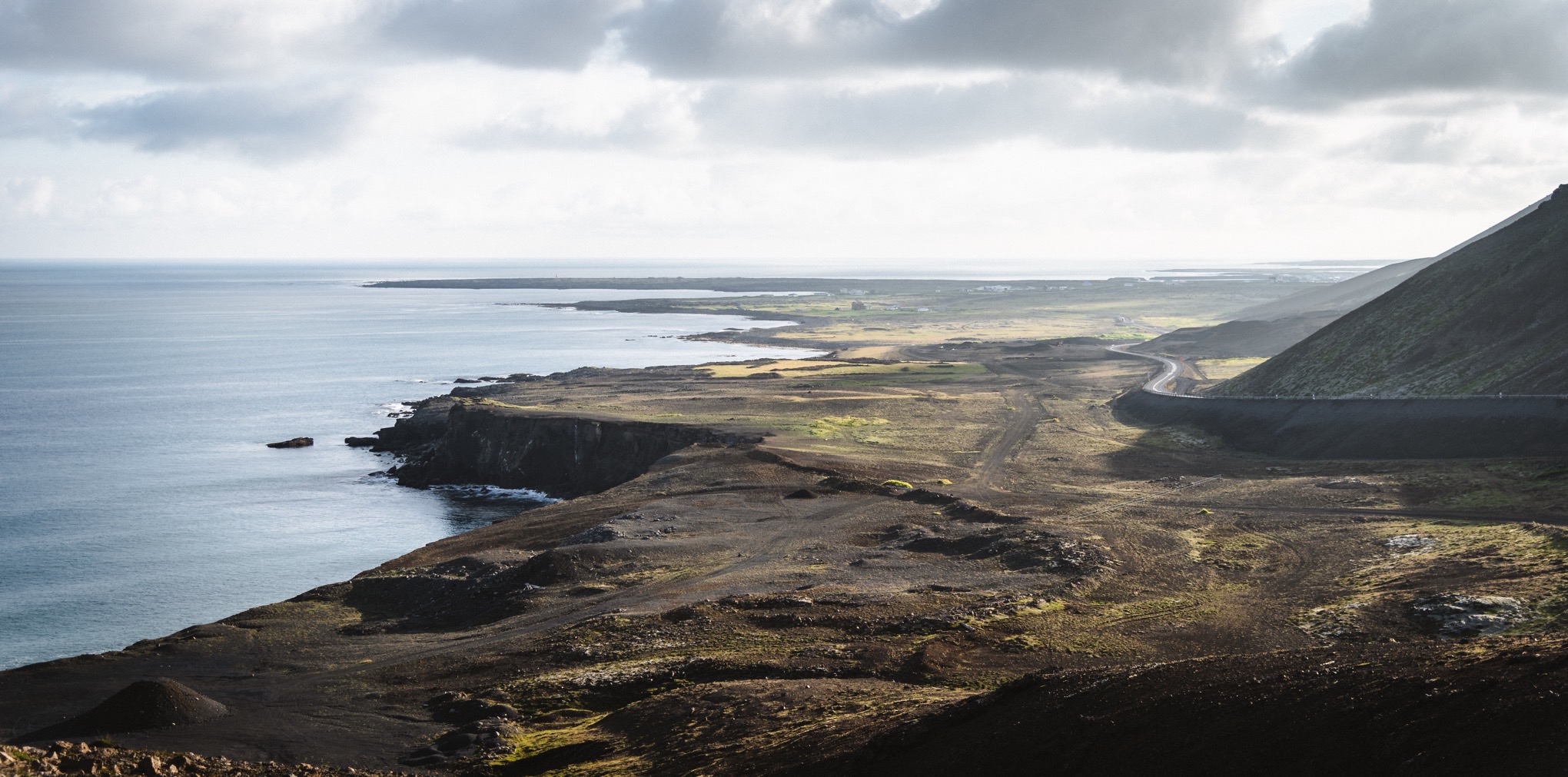 Vestmannaeyjar
Off the south coast of Iceland is the archipelago Vestmannaeyjar, anglicized as Westman Islands. You may have seen the "World's Loneliest House" online somewhere. Spoiler alert, it's not really, it's a house used by hunters during puffin hunting season but I digress. To get there you must take a ferry from Landeyjahöfn. Once there you'll be one of the most stunning little towns in Iceland. The rest of the world may know of this little island from the famous 1973 volcanic eruption that devastated the town and forced many residents to permanently move to other parts of Iceland. We arrived early in the morning and had a lot we wanted to see and do. Our first stop was the Puffin Lookout at the tip of the island called, Stórhöfði where we saw many puffins flying, sitting around, and catching fish in the ocean. From there it was downtown for a little lunch and to check out The Stave Church (Stafkirkjan), which was gifted to Heimaey from Norway in 2000. Next up, an amazing hike to a high point called Heimaklettur (Home Rock). It's a moderately trafficked trail but requires climbing up a few ladders and holding on to ropes along precarious edges but the view from the top overlooking the entire island and looking back across the sea you can see the mainland. After a quick recovery, it was on to Vestmannaeyjar Camp Site which is located in the cove surrounded by large mountains in an almost horseshoe shape. We set up camp for the night and walked through the festival grounds and golf course to see Elephant Rock.
The next morning, we woke up early to catch our ferry back to the mainland. Except, that didn't happen. The campervan wouldn't start because the battery had run down overnight. By the time we got charged up with the help of some generous locals, we had missed our boat departure. Once we were back on the road and headed down to the terminal to get new tickets. Next available departure, 10:20 p.m. We decided to make the best of these less-than-ideal circumstances and pack another full day in on the island. We deeply explored the island further, checked out the museum, Eldheimar, a volcano museum of remembrance for the 1973 eruption then drove to Sprangan, a giant rope swing where we hiked up another trail another unforgettable panoramic view of the island (pictured below). Afterward, we headed downtown for dinner and some beers while we waited for our boat back to the mainland.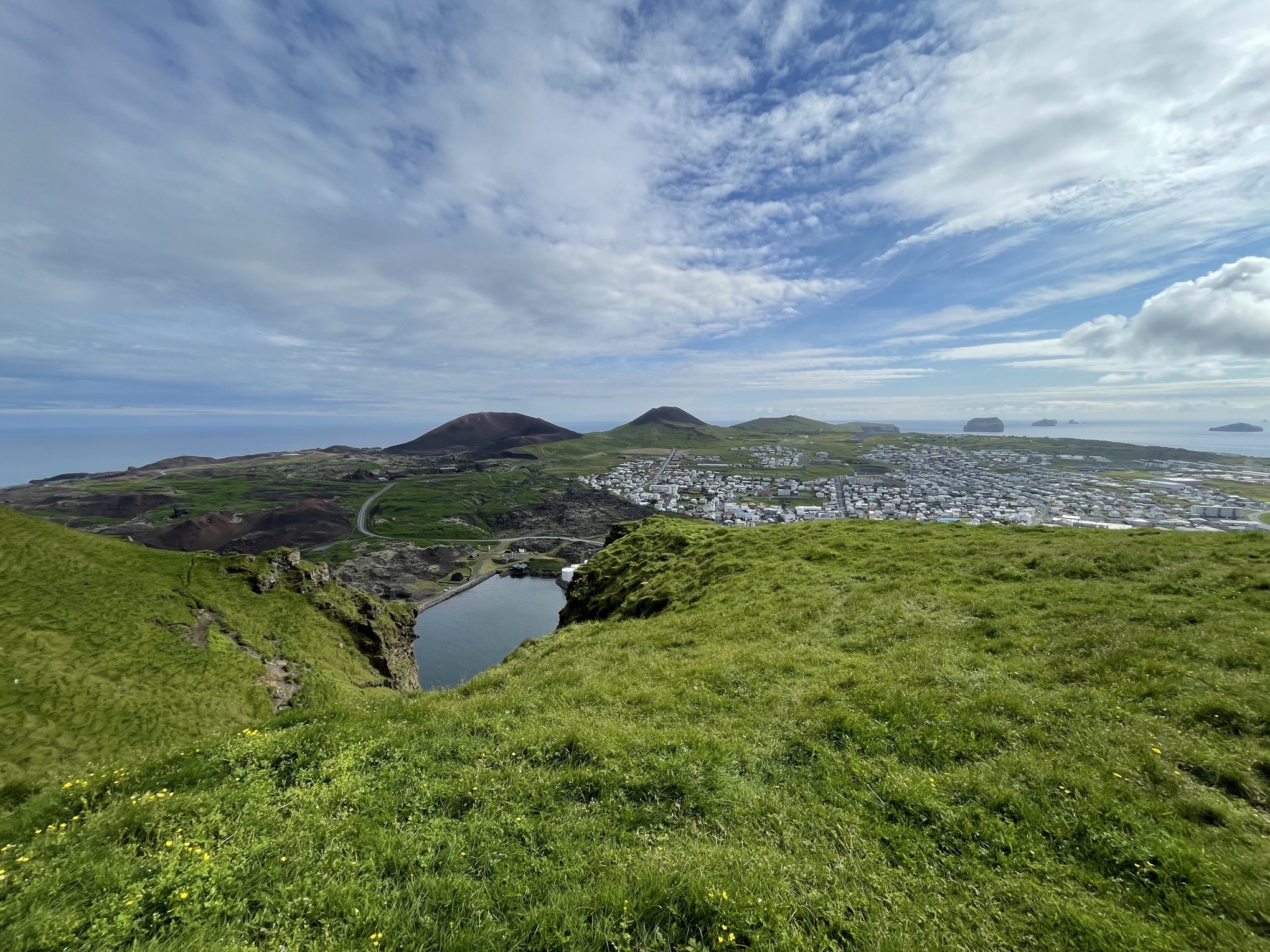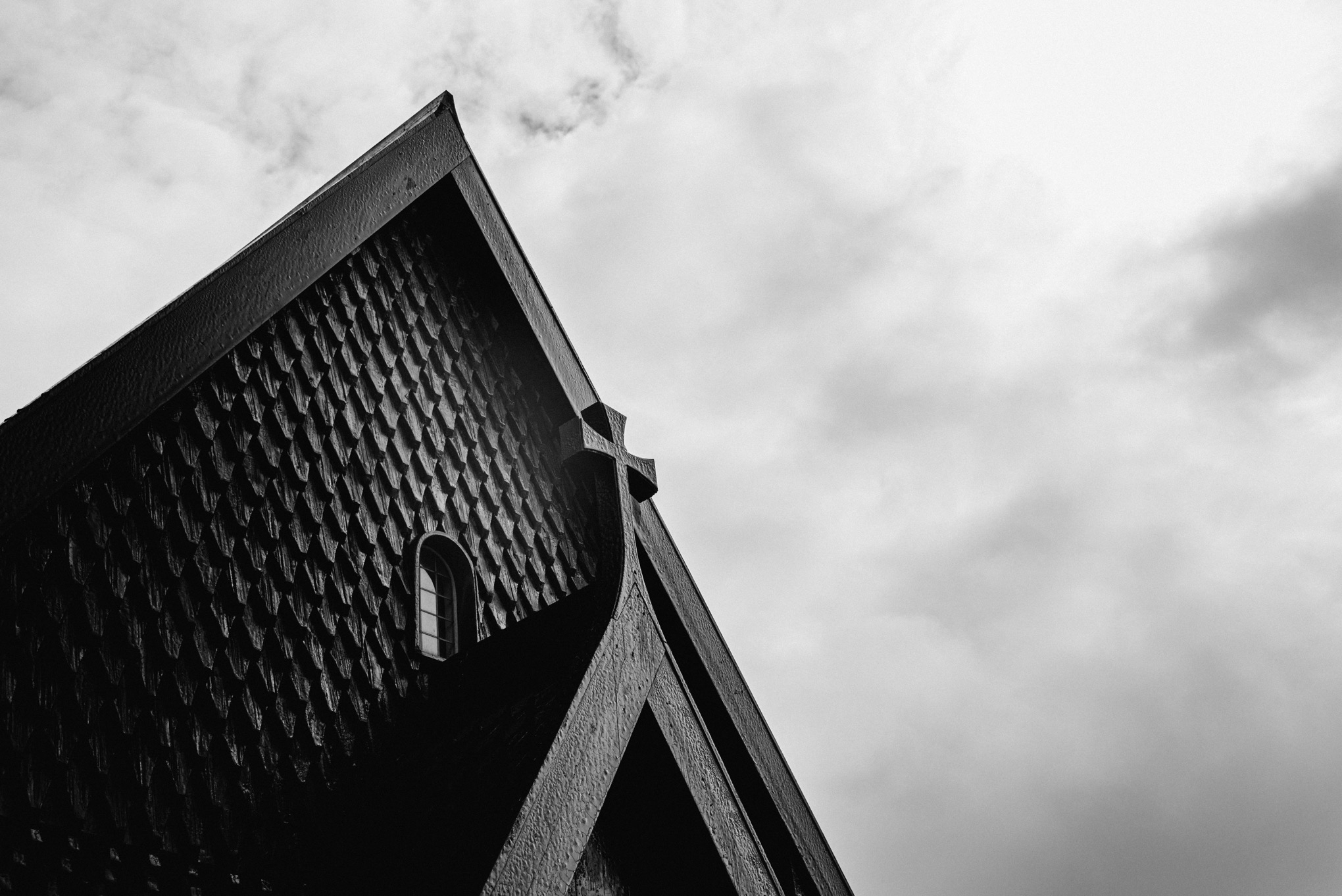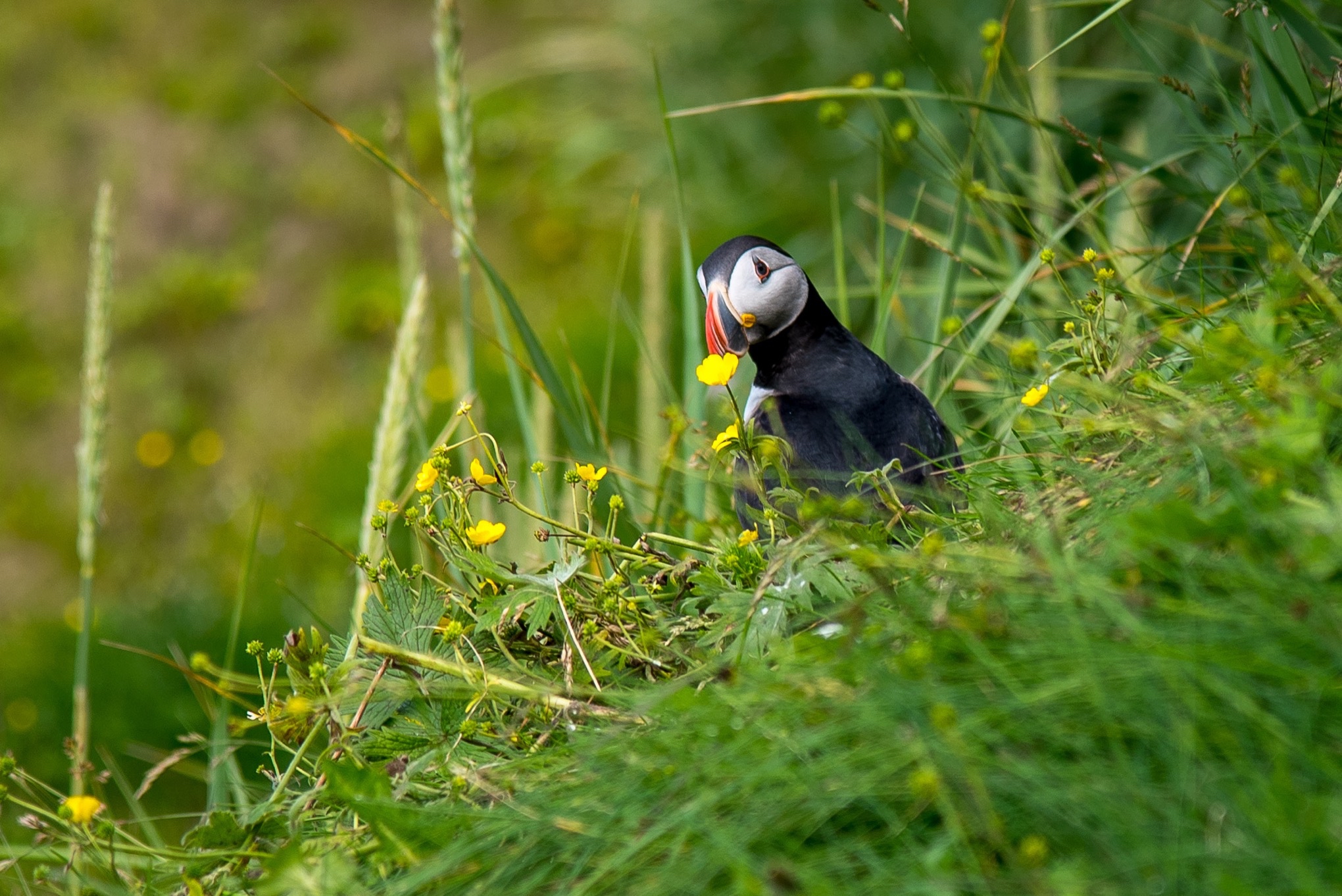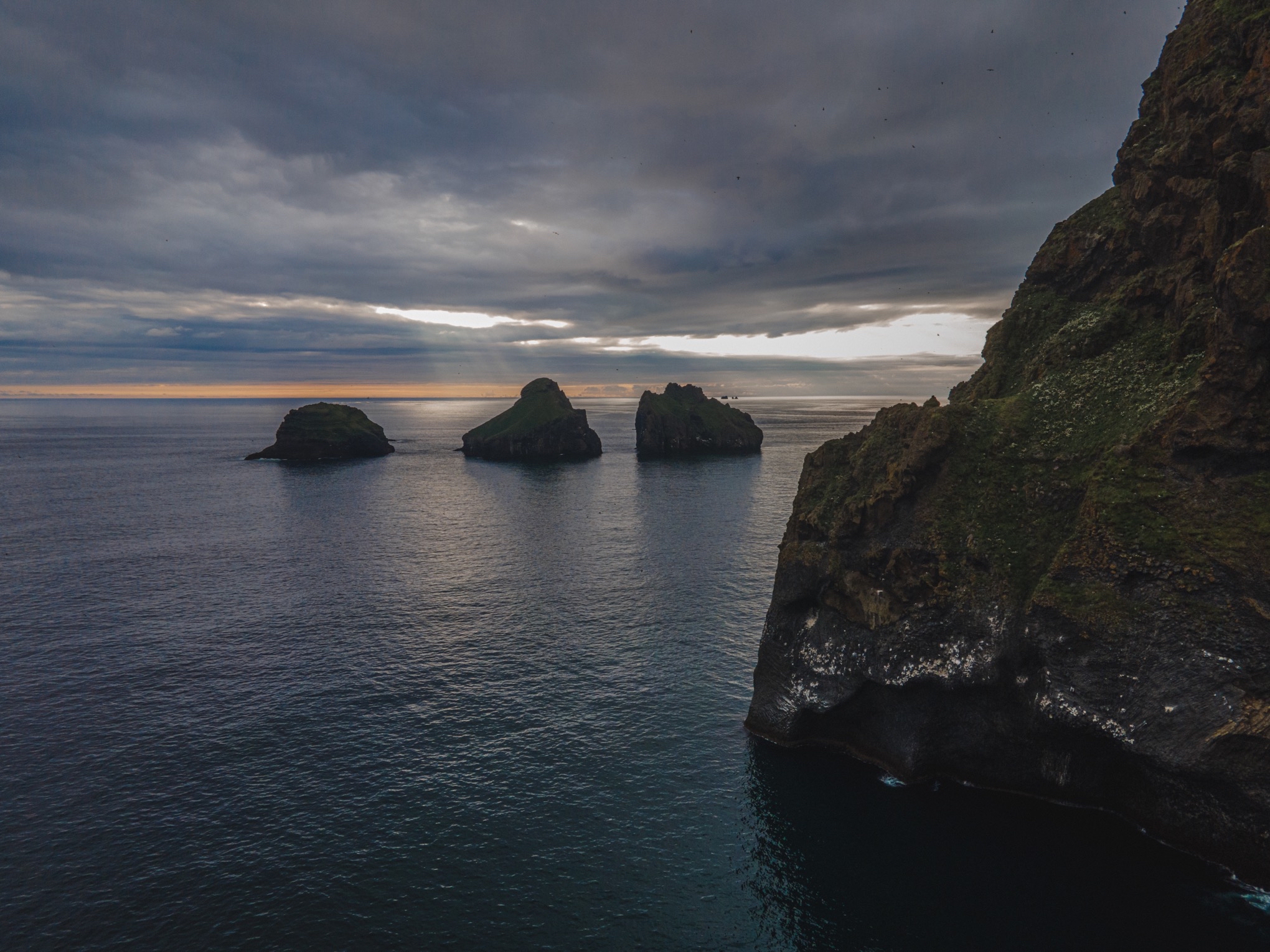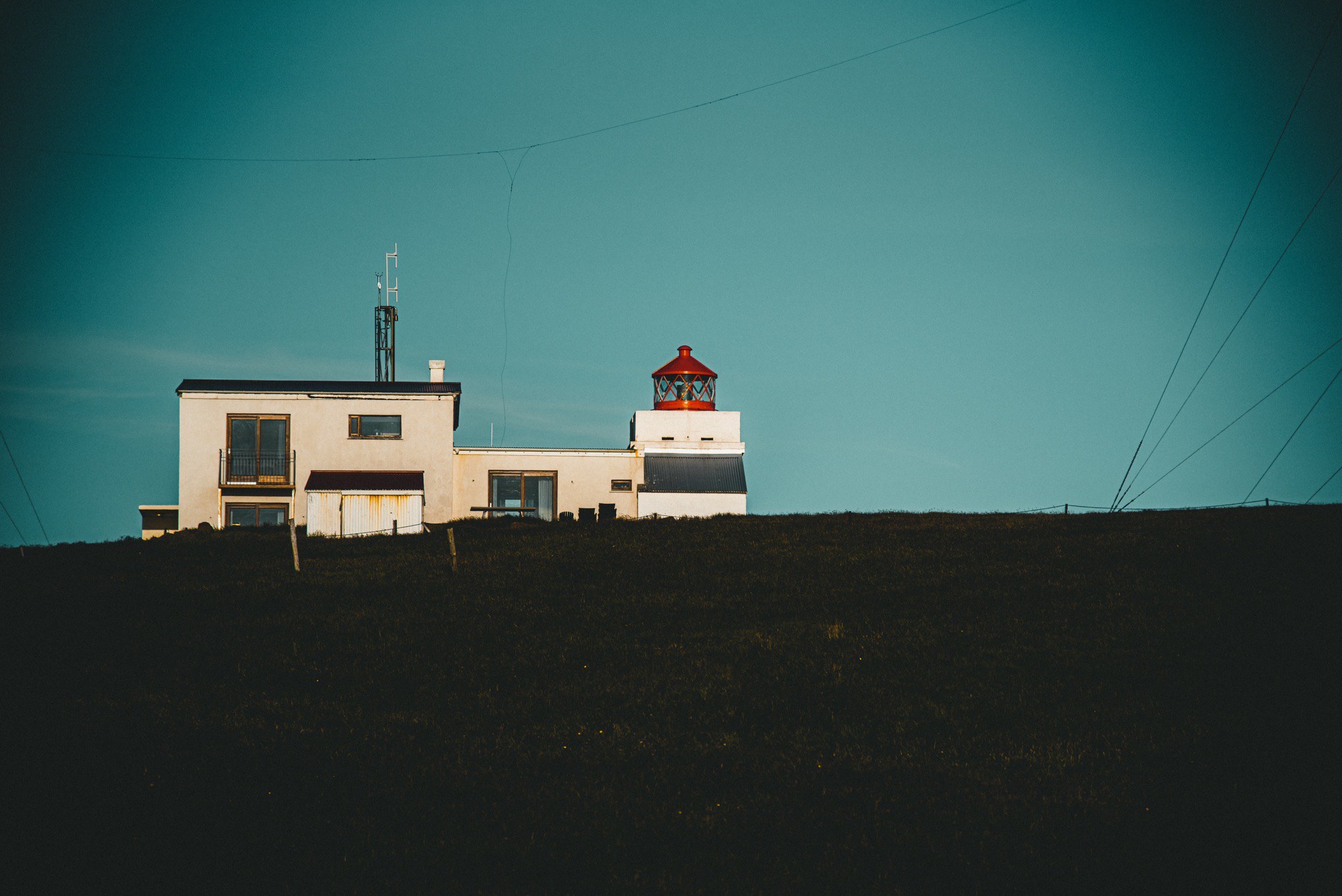 Exploring Eastern Iceland
From Vík í Mýrdal to Egilsstaðir, there is a lot to see in eastern Iceland. During our first trip in 2018, we hit many of those sights so this time around it was about visiting the sights that we passed by or were inaccessible last time. Check out the post about our 2018 trip for additional pictures from eastern Iceland.
The campsite we reached after getting off the boat was at Skógafoss, an impressive waterfall that was formally part of sea cliffs that stretched over 60 miles along the coast. After a morning hike up and around Skógafoss, we made a stop in Vík í Mýrdal for lunch and walk around the town. Next up was Fjaðrárgljúfur, a deep river canyon that was closed in 2018 but luckily the weather was spectacular, and had no issues this visiting it this time.
The next morning, we completed the hike to the base of Svartifoss in Skaftafell National Park. A short distance from Skaftafell we found a pull-off and intimate access to Svínafellsjökull Glacier. Here you can walk up to the edge of the glacier and hear it creak, moan, and occasionally a chunk of ice will fall off and crash into the reservoir below. Unfortunately, Stokksnes and Vestrahorn were closed for a film shoot so we had to pass this great location up once again but the drive up along the Lækjavik coast offered many opportunities to jump out and get some good shots.
As you drive along Route 1 don't pass up the opportunity to stop in the little towns and villages along the way. You'll find quaint shops, photogenic churches, and great cafes and restaurants. Two such towns, Breiðdalsvík and Stöðvarfjörður are good stops on your way to Egilsstaðir. After lunch in Egilsstaðir, we traveled through Hallormsstaðaskógur, the country's one National Forest full of thick birchwood trees, to hike out to Hengifoss. Hengifoss is impressive because you can see back in time with layers of basaltic strata and red clay. Hengifoss is also the third highest waterfall in Iceland. We close out our time in east Iceland camping in our favorite town, Seydisfjordur, and the next morning relaxing in the geothermal pools at Vök Baths where you can also take a cold dip in Urriðavatn Lake.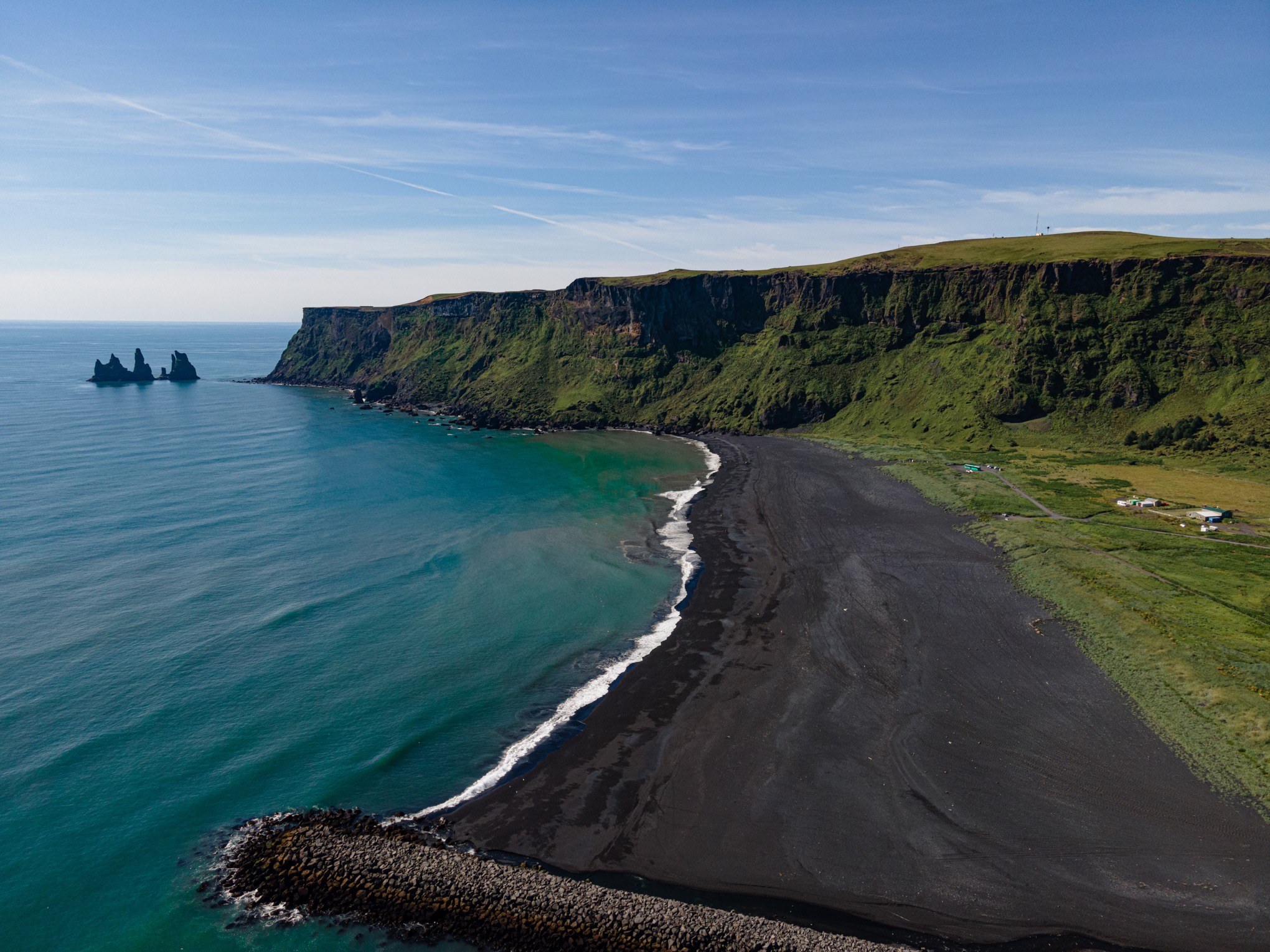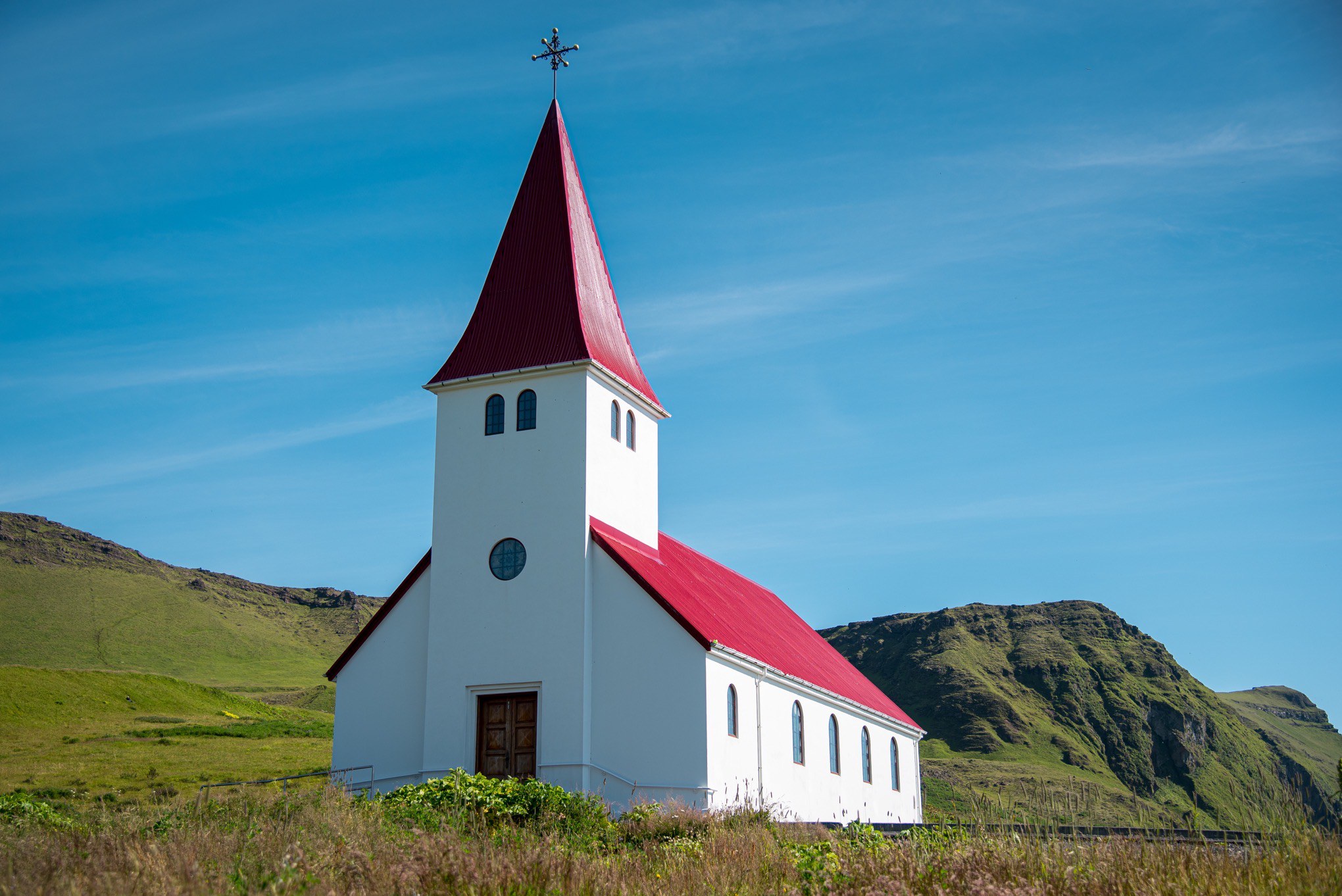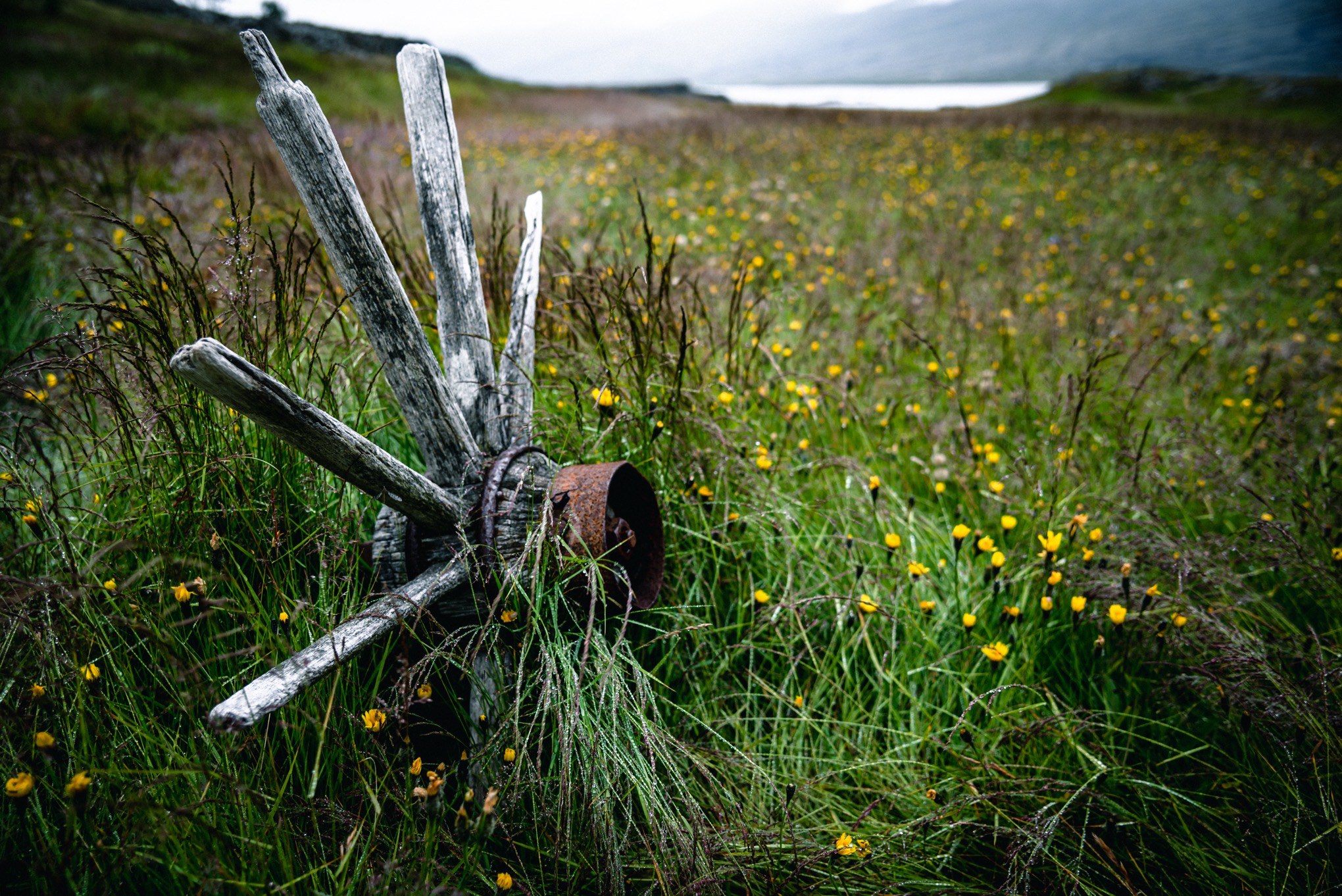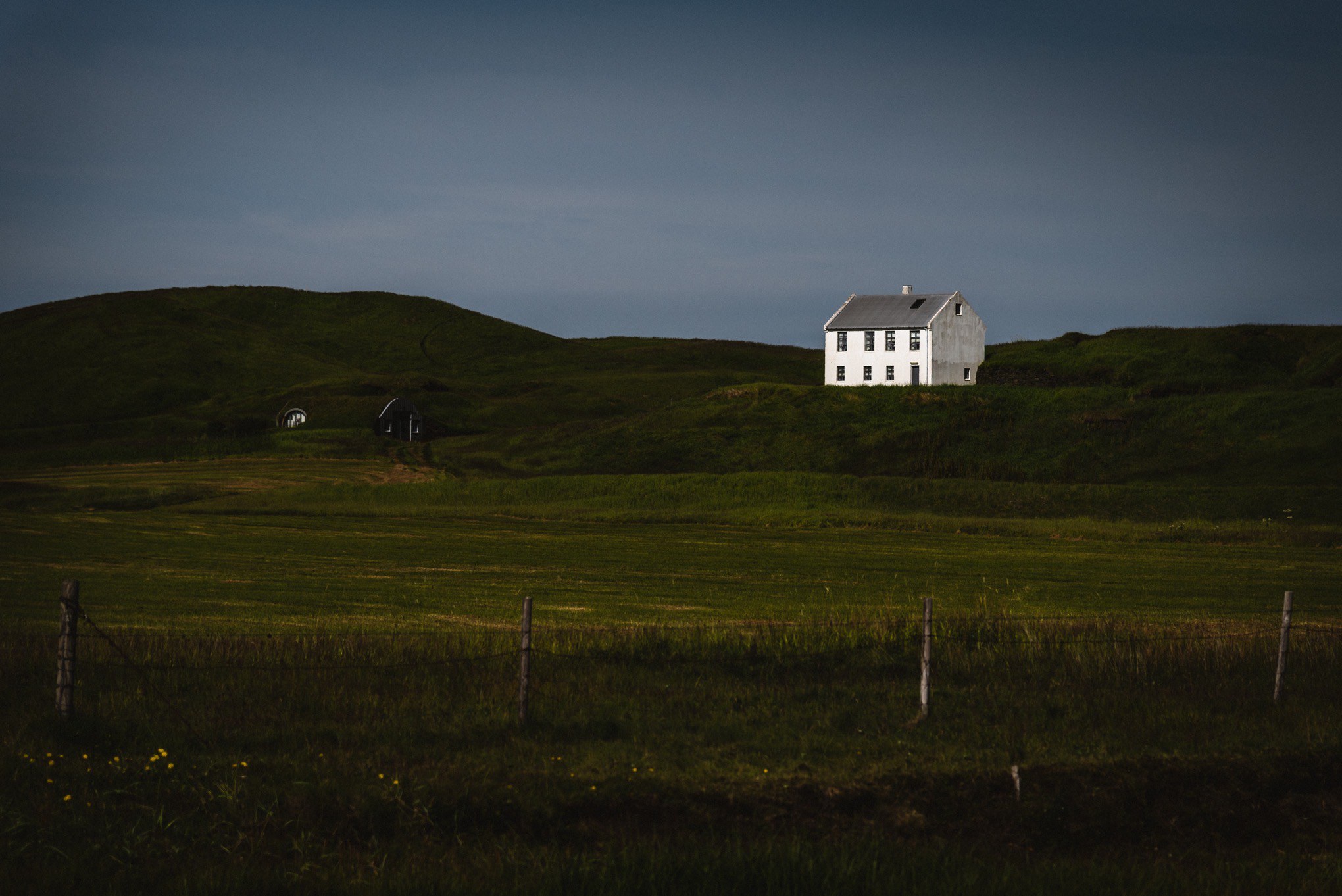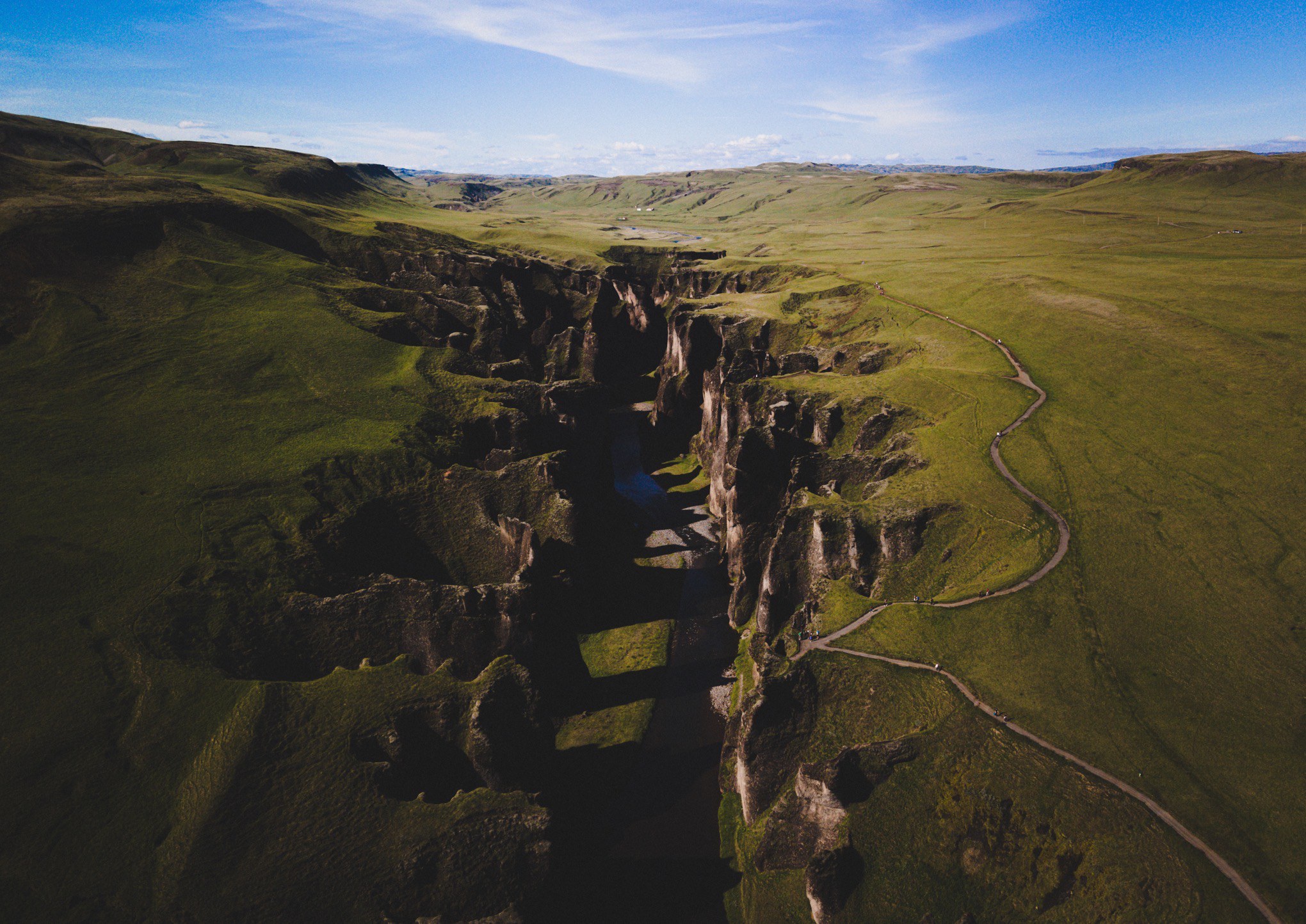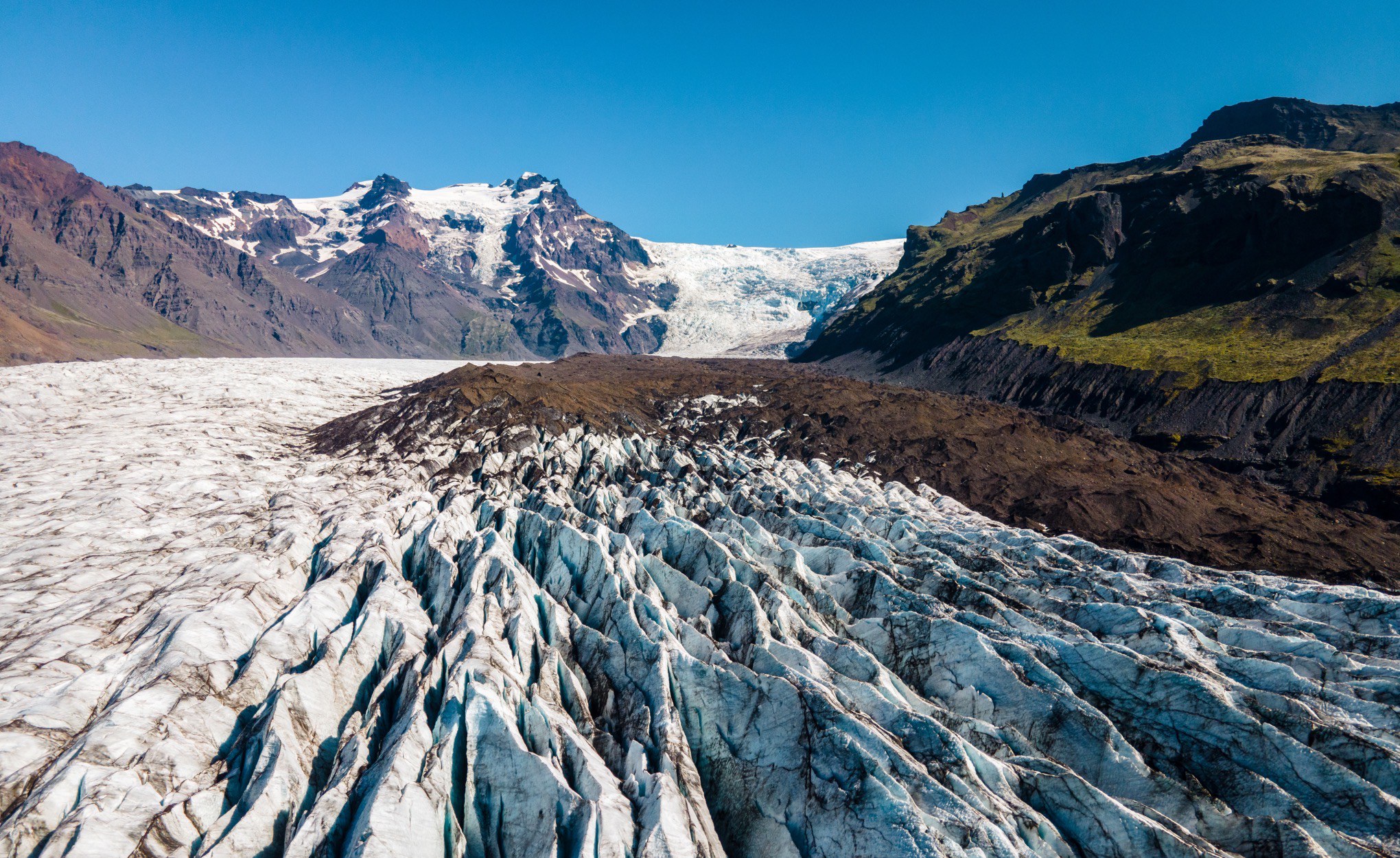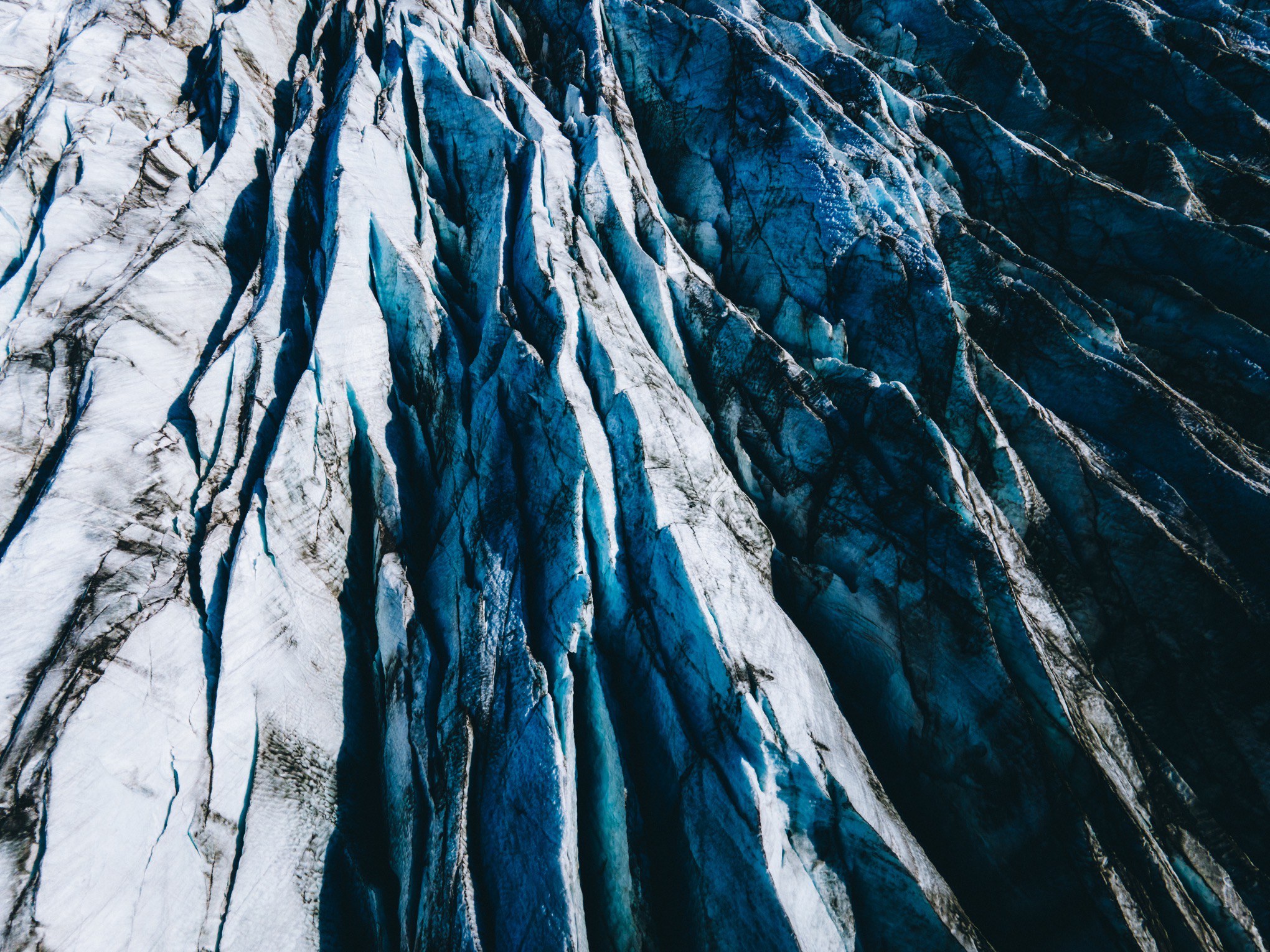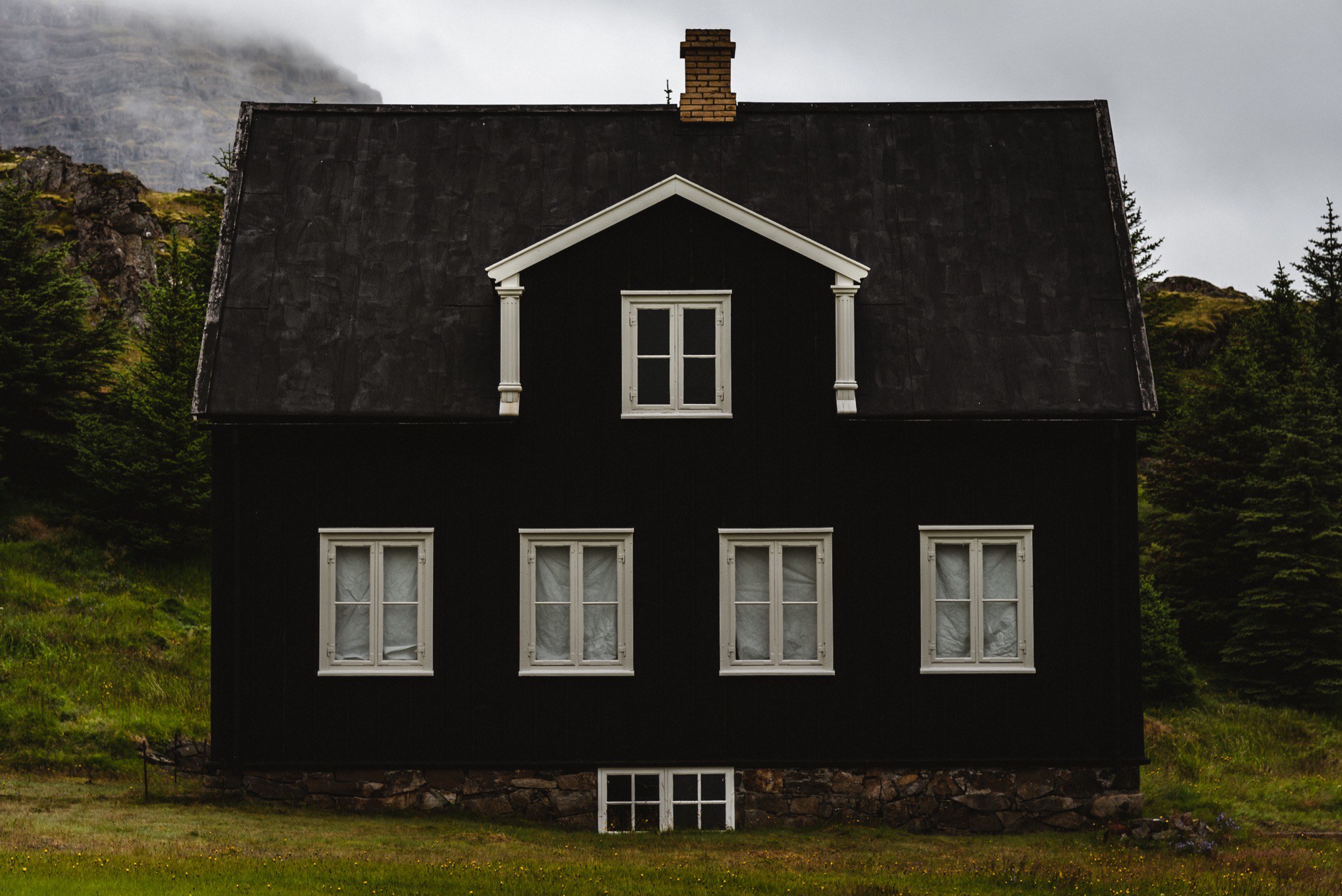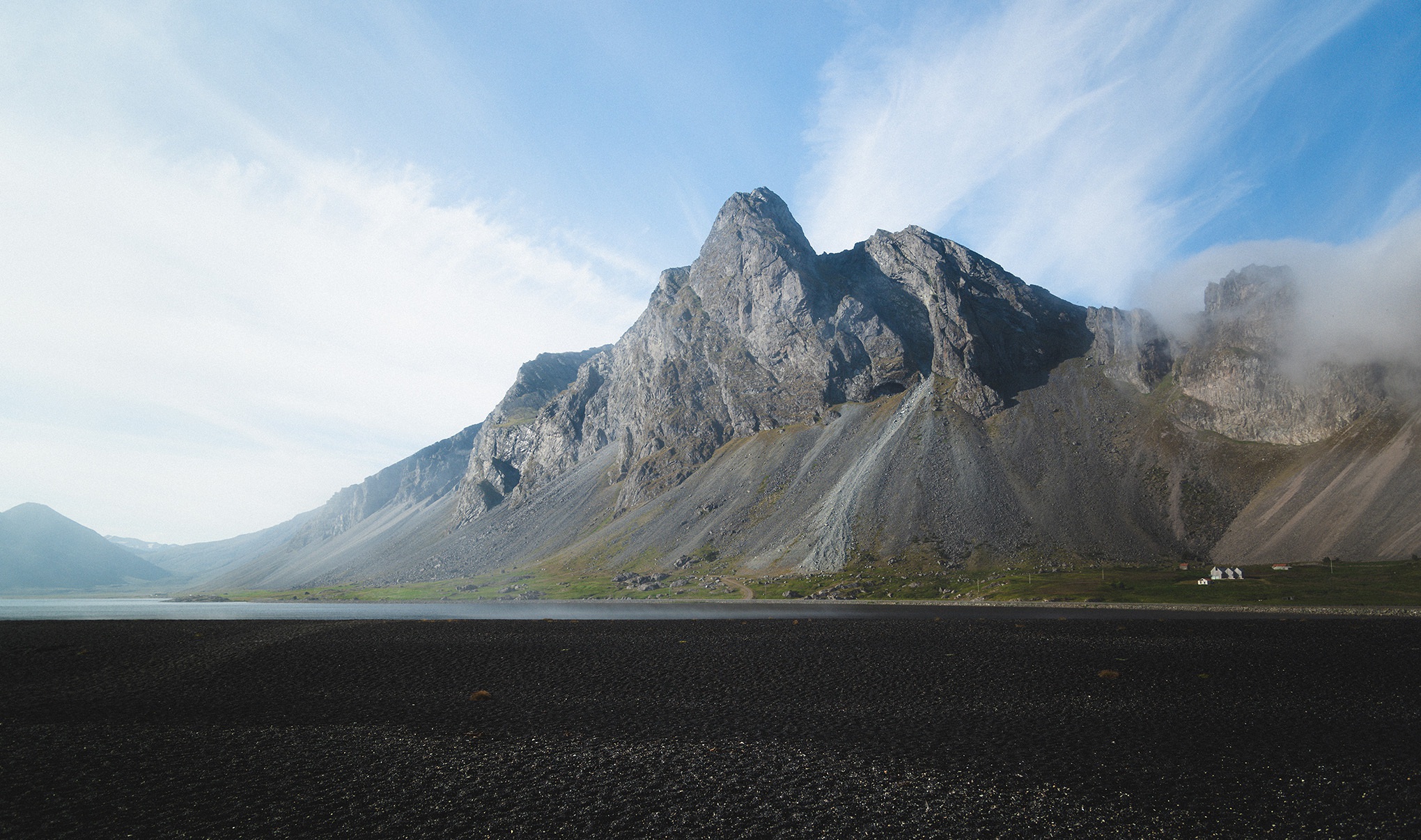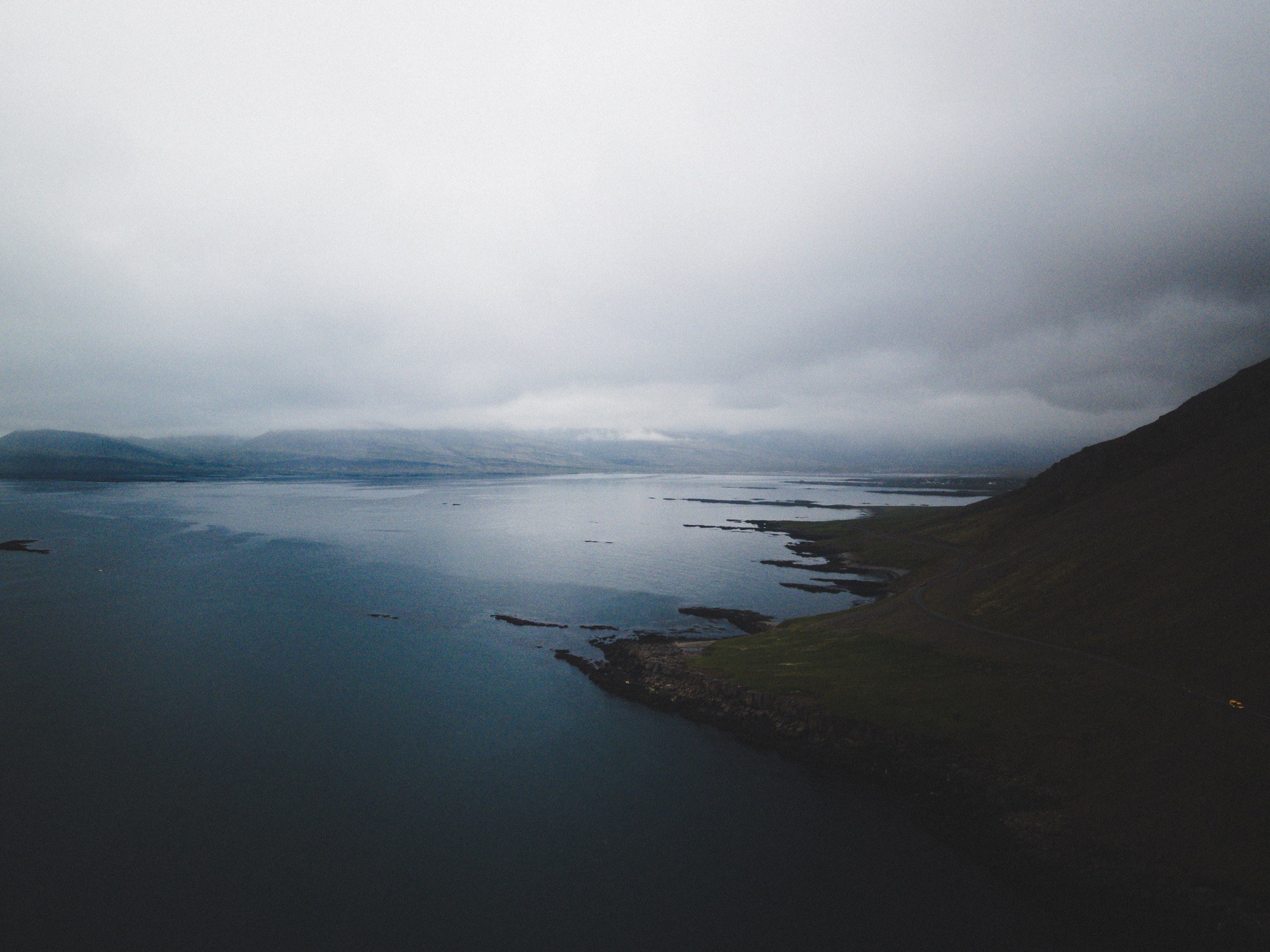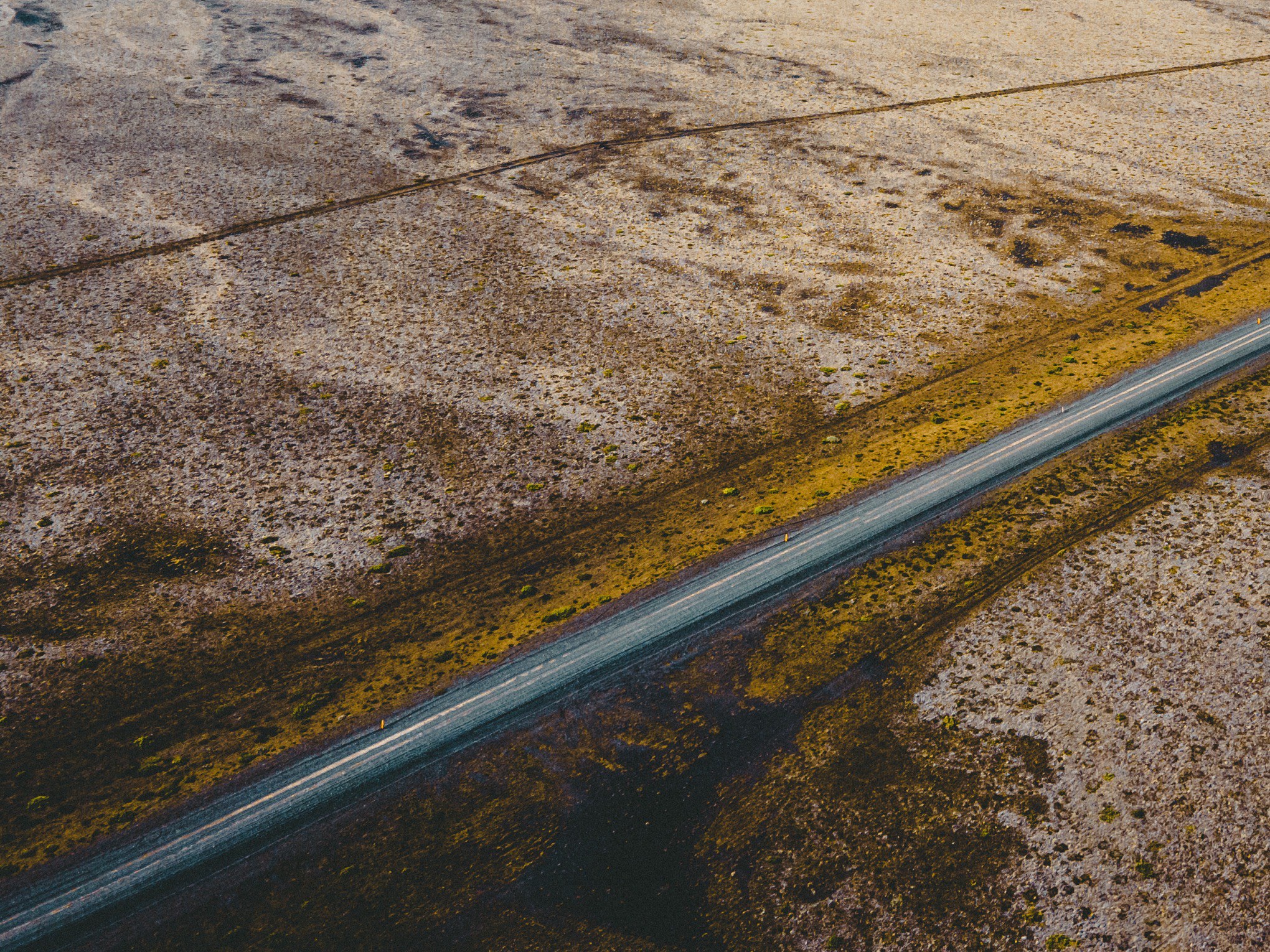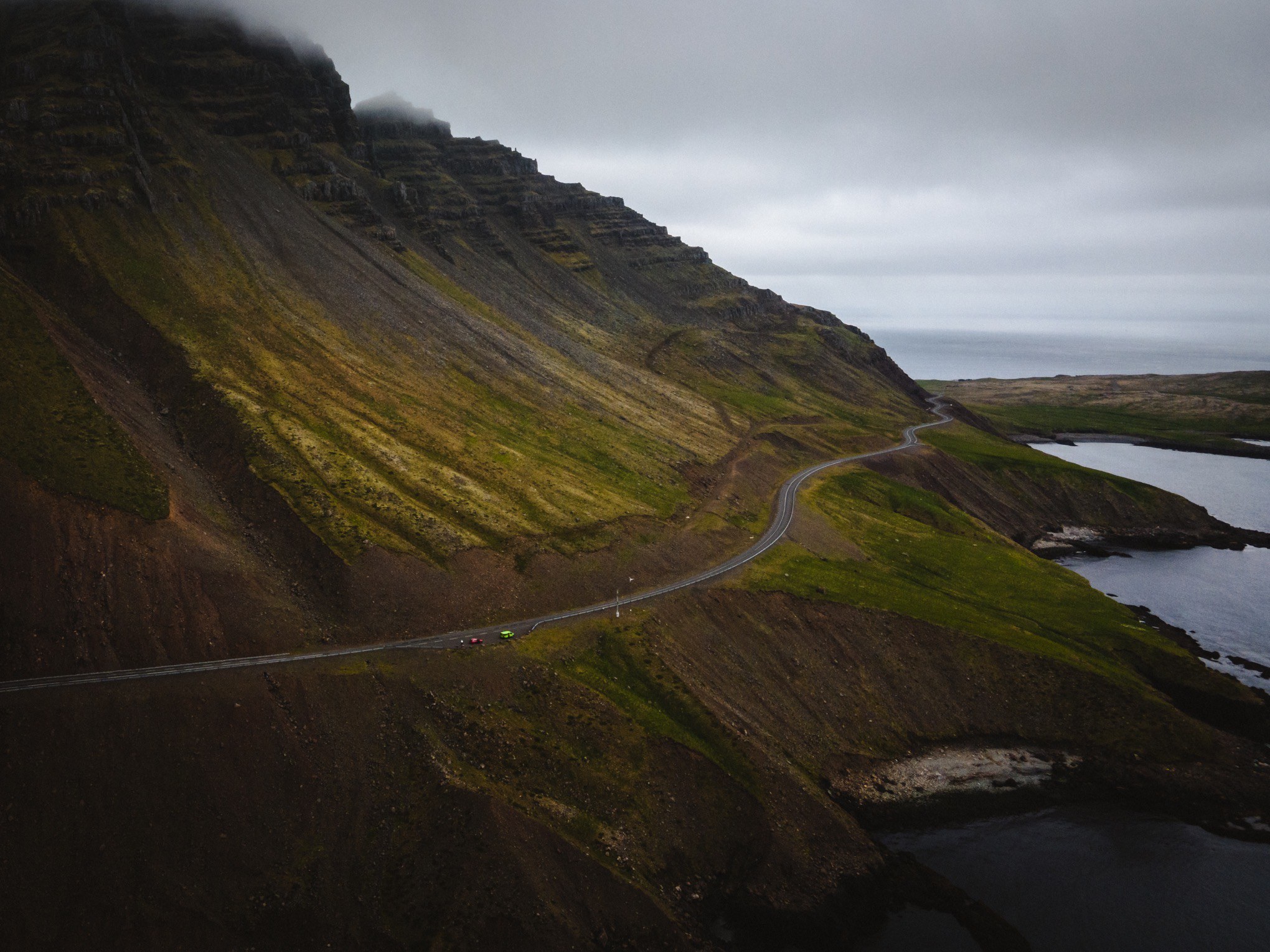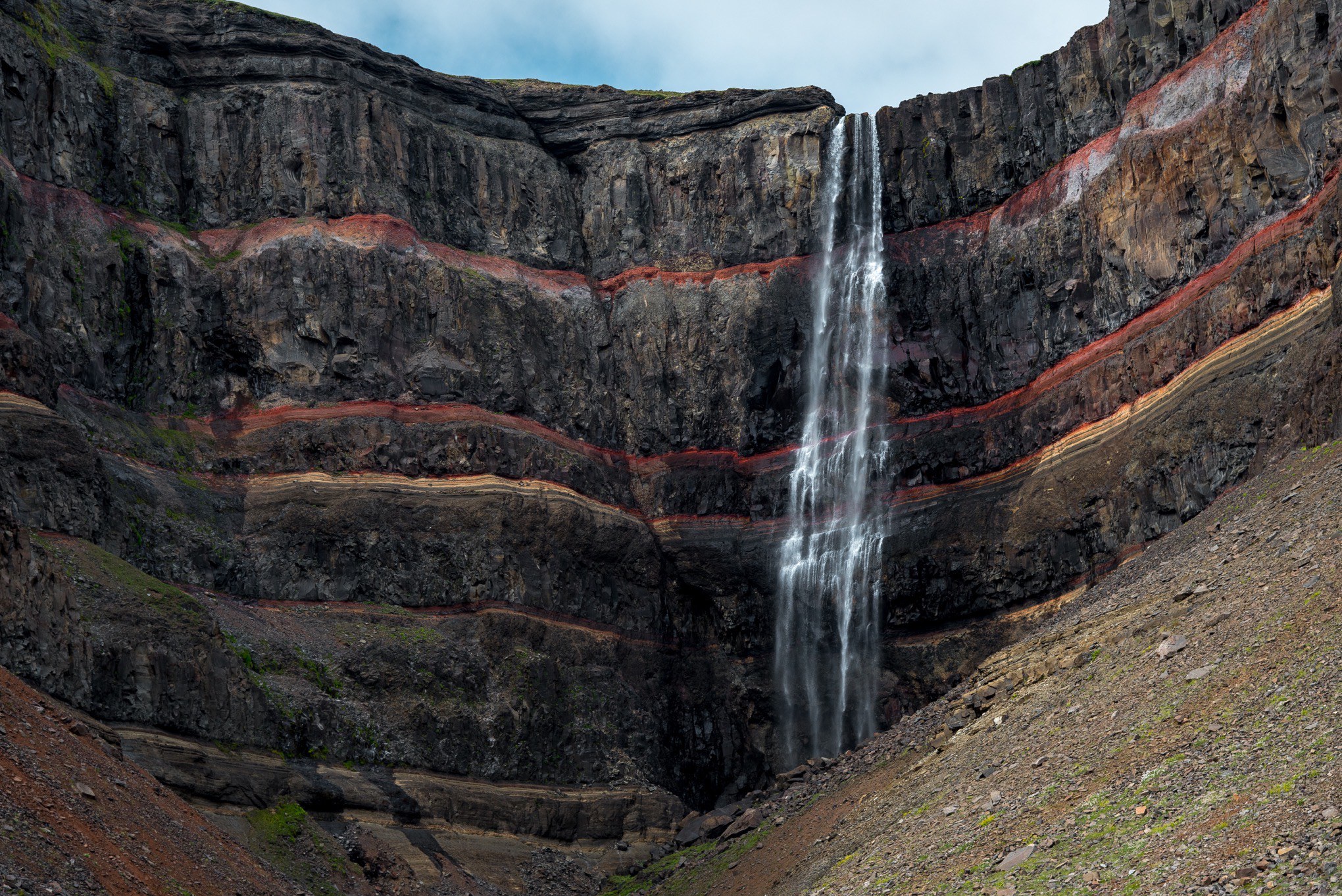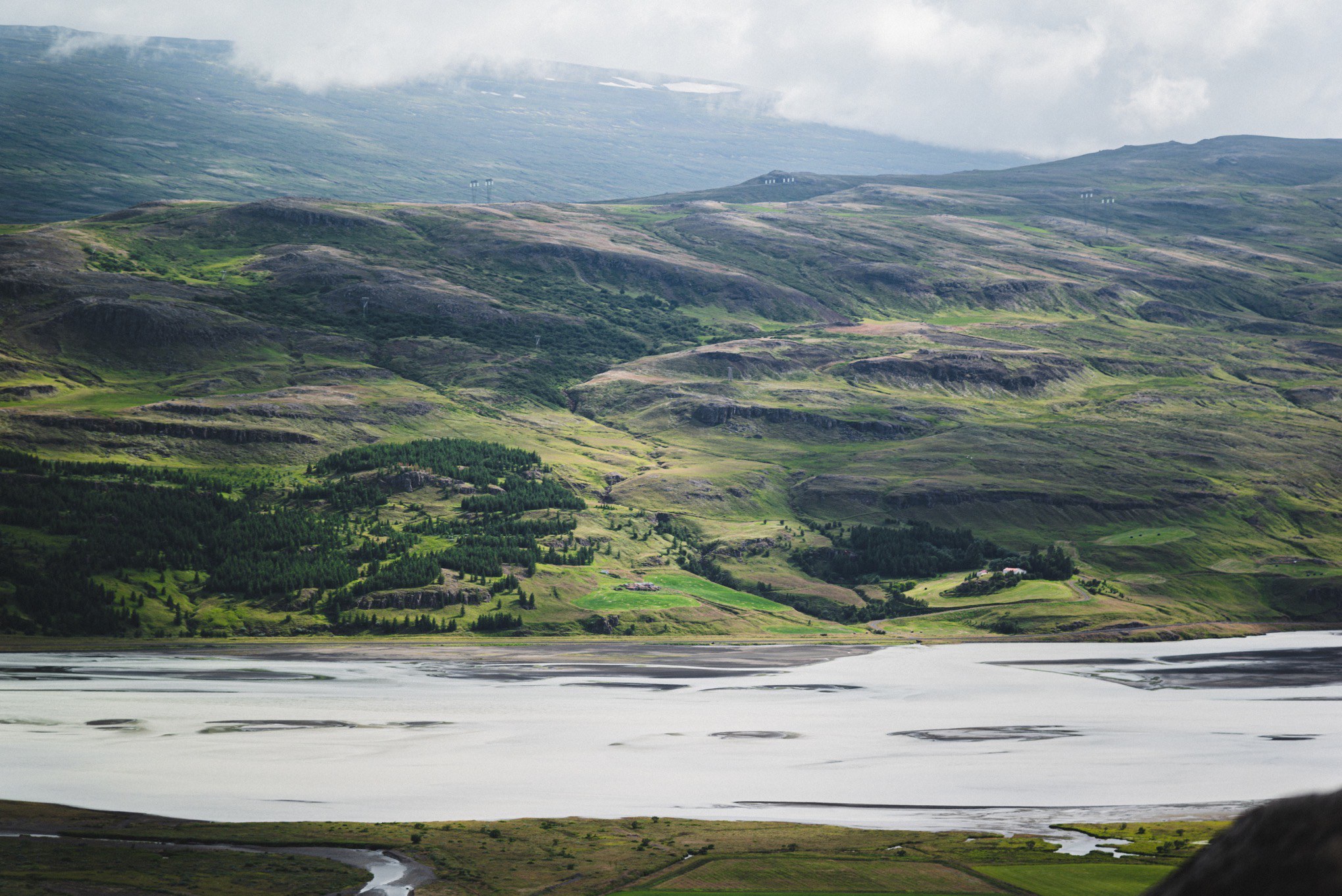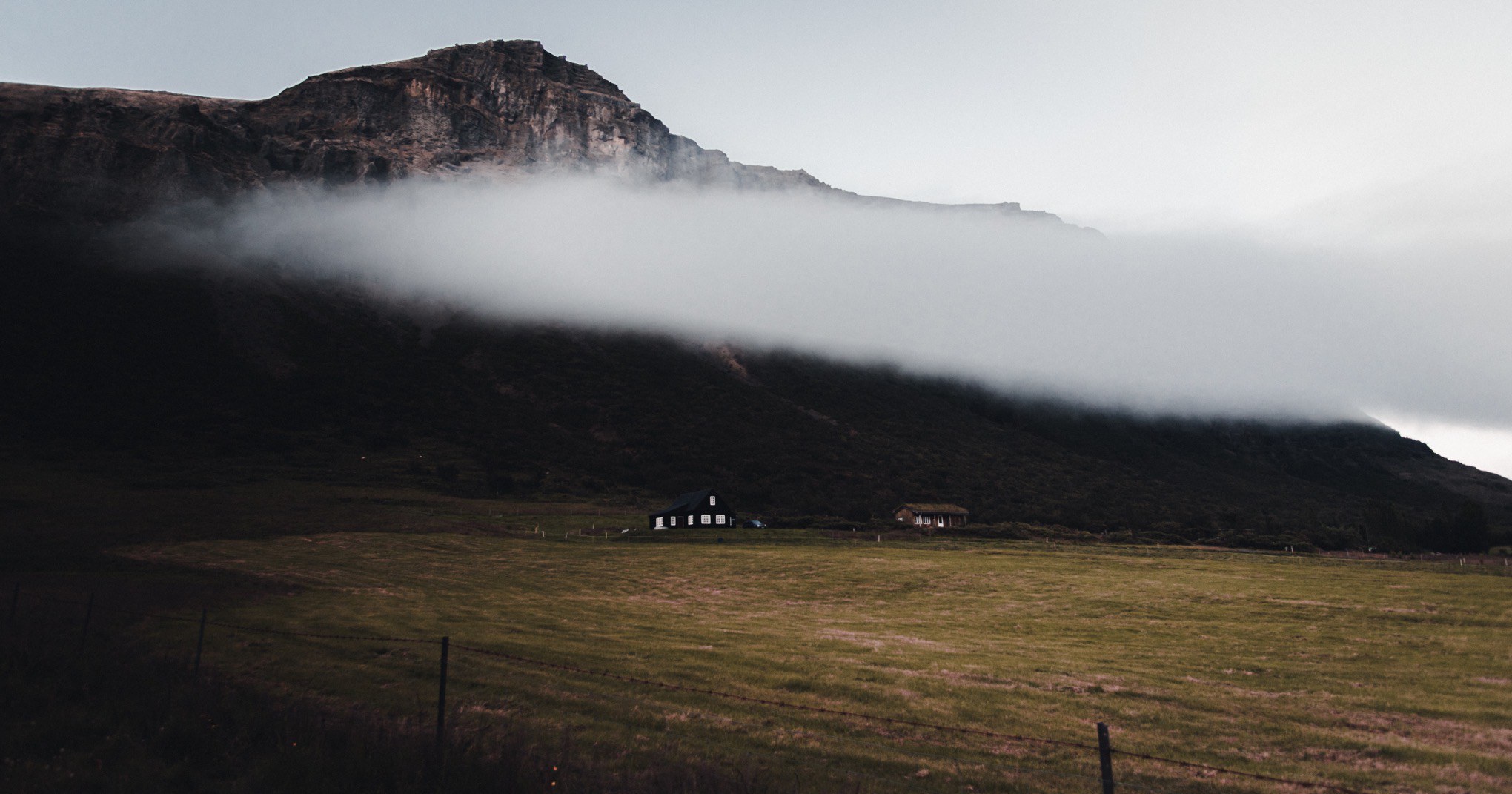 Arctic Coast Way
The Arctic Coast Way is a new route having only opened in 2019. It also means leaving behind Route 1 and going off the beaten path. It officially starts in Bakkafjörður and ends Hvammstangi (or vice-versa if you're traveling counter-clockwise). We spliced sections of the Arctic Coast Way into our travels. But first, we first day in North Iceland driving out to Stuðlagil Canyon then on to the Mývatn Lake region. This was our home base to check out Hverfjall and Dimmuborgir. Then it was back Dettifoss but unlike in 2018 we drove down the right side, 864 which is only passable in the summer. This route offers a different, closer view of Dettifoss. You can walk right up to the edge of Europes most powerful waterfall. Continuing down 864 and you'll find yourself on the Arctic Coast Way. We travel up to Raufarhöfn to see Arctic Henge, a monument to Asatru, the beliefs of the Old Norse. The monument may look old but it was first started in 1998 and completed in 2004.
We camped in Ásbyrgi Canyon and the next morning hiked up the canyon to the tip of the horseshoe. The belief is that the canyon was formed by massive glacial flooding of the Jökulsá á Fjöllum river 3000 years ago. Afterward, we continued along the Arctic Coast Way to the town of Husavik where we had drinks at, yep, Jaja Ding Dong. The next morning it was time for another dip at Geosea - Geothermal Sea Baths before sailing out on a whale watching tour with North Sailing on Schooner Opal, an electric, silent, eco-friendly schooner. The cruise took us out to within a few miles of the island Flatey. We saw a few humpback whales, puffins, and minke whales. Upon return to shore, we drove to Iceland's second-largest city Akureyri where we had dinner at Akureyri Backpackers.
The following day we started our day walking through Akureyri Botanical Garden, shopping at a year-round Christmas-themed Christmas House. It was then back on Route 1 en route to Hvammstangi with stops at Víðimýrarkirkja, Reykjafoss, Hvitserkur, and our favorite restaurant Geitafell.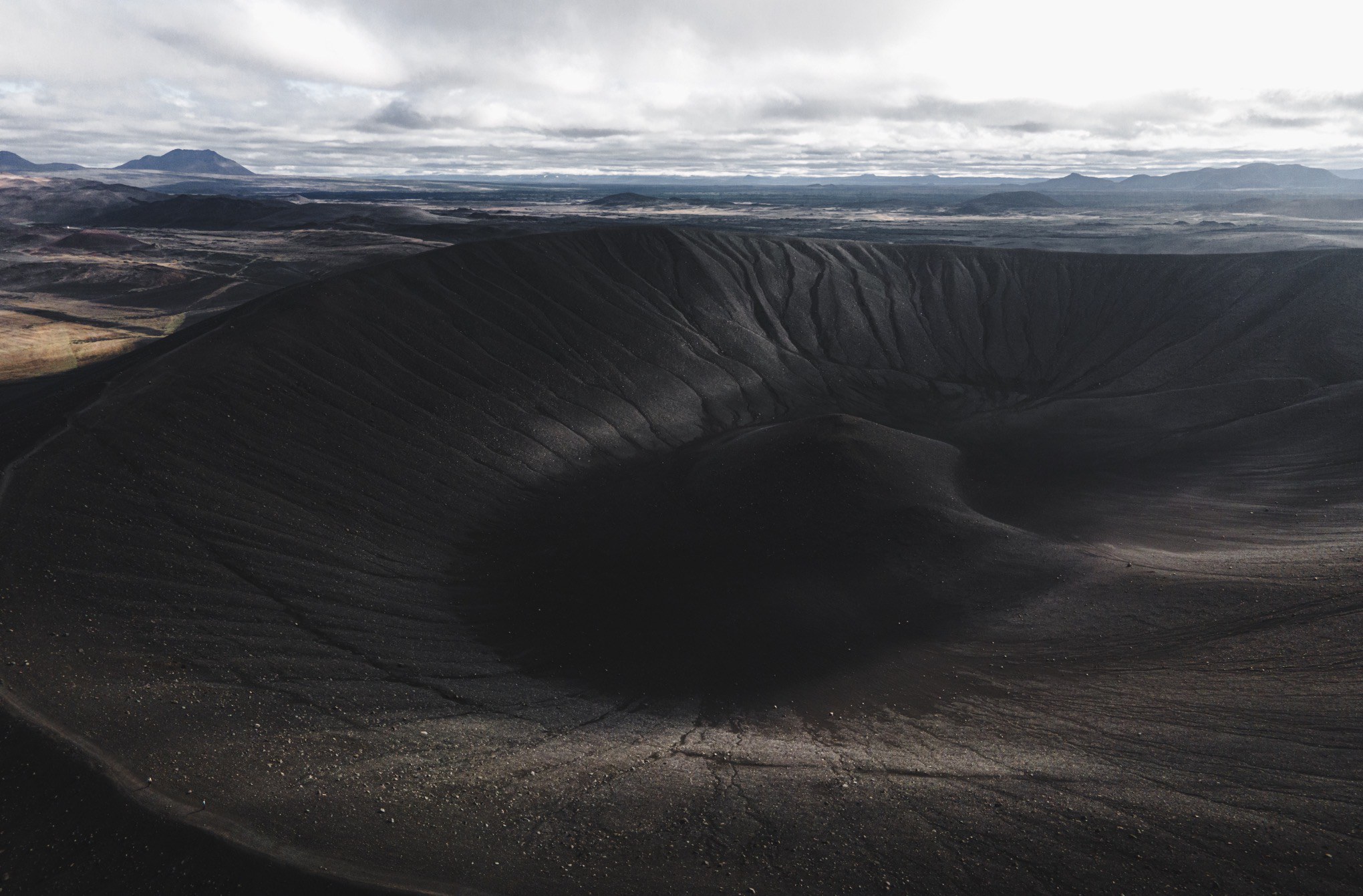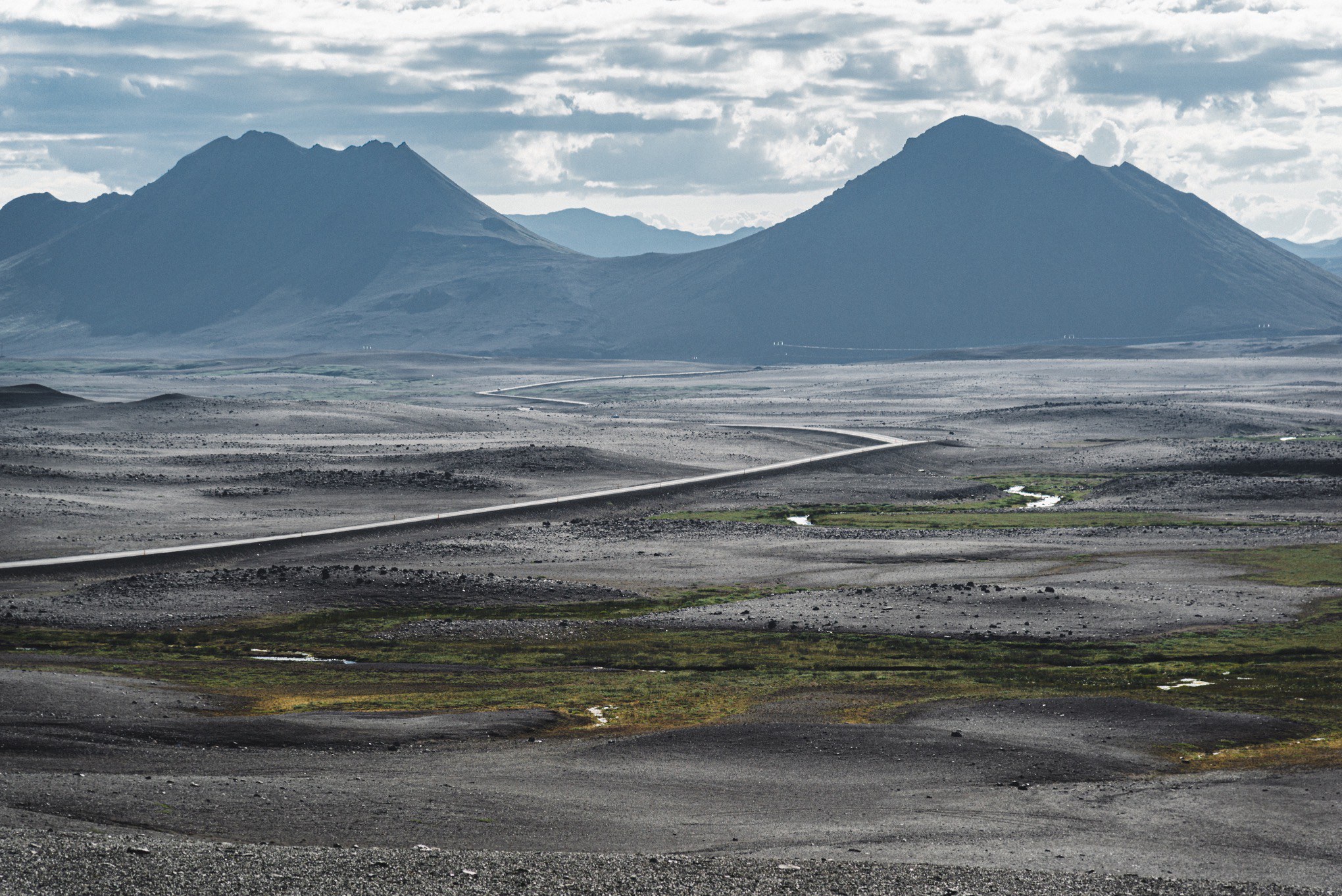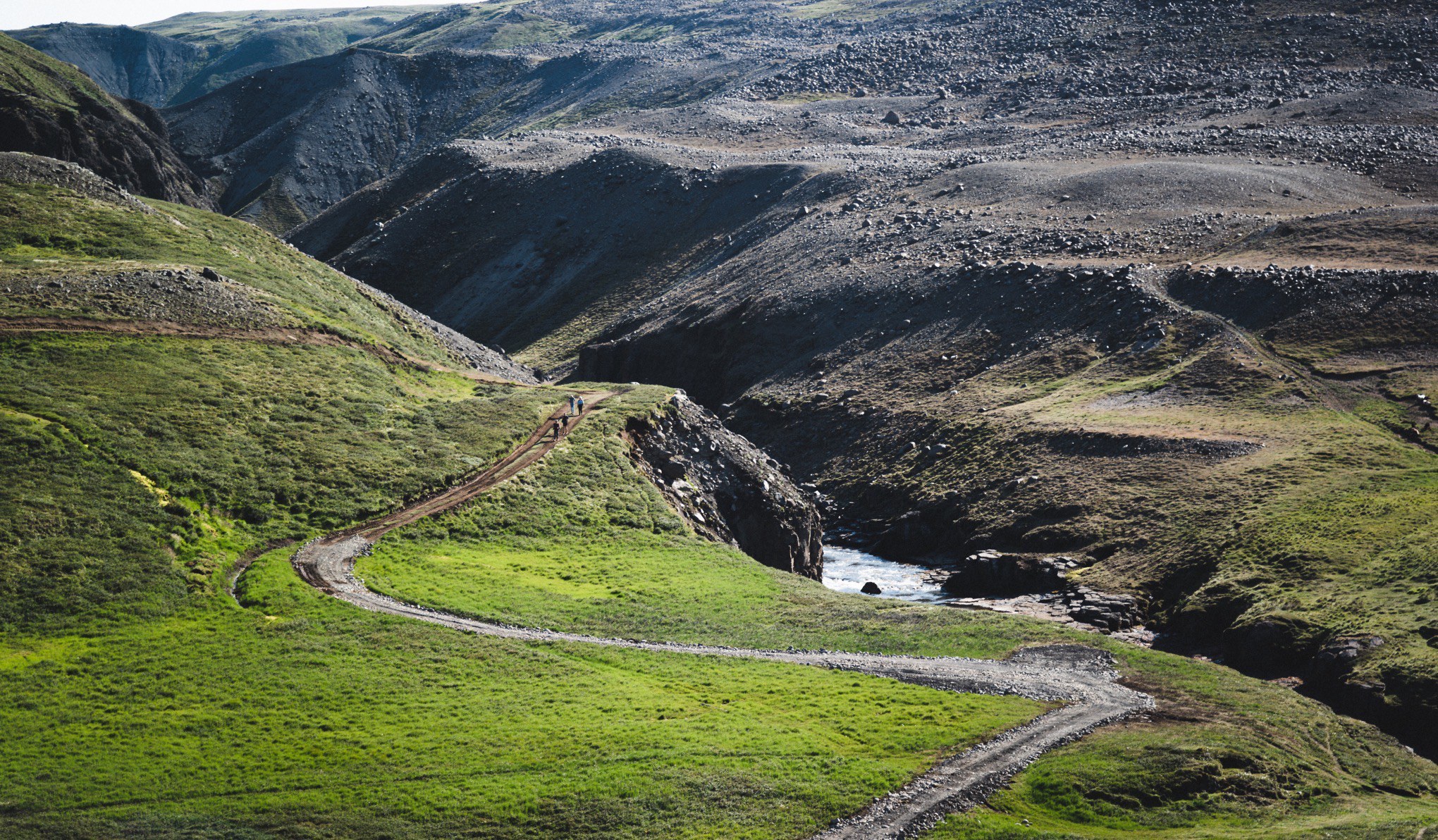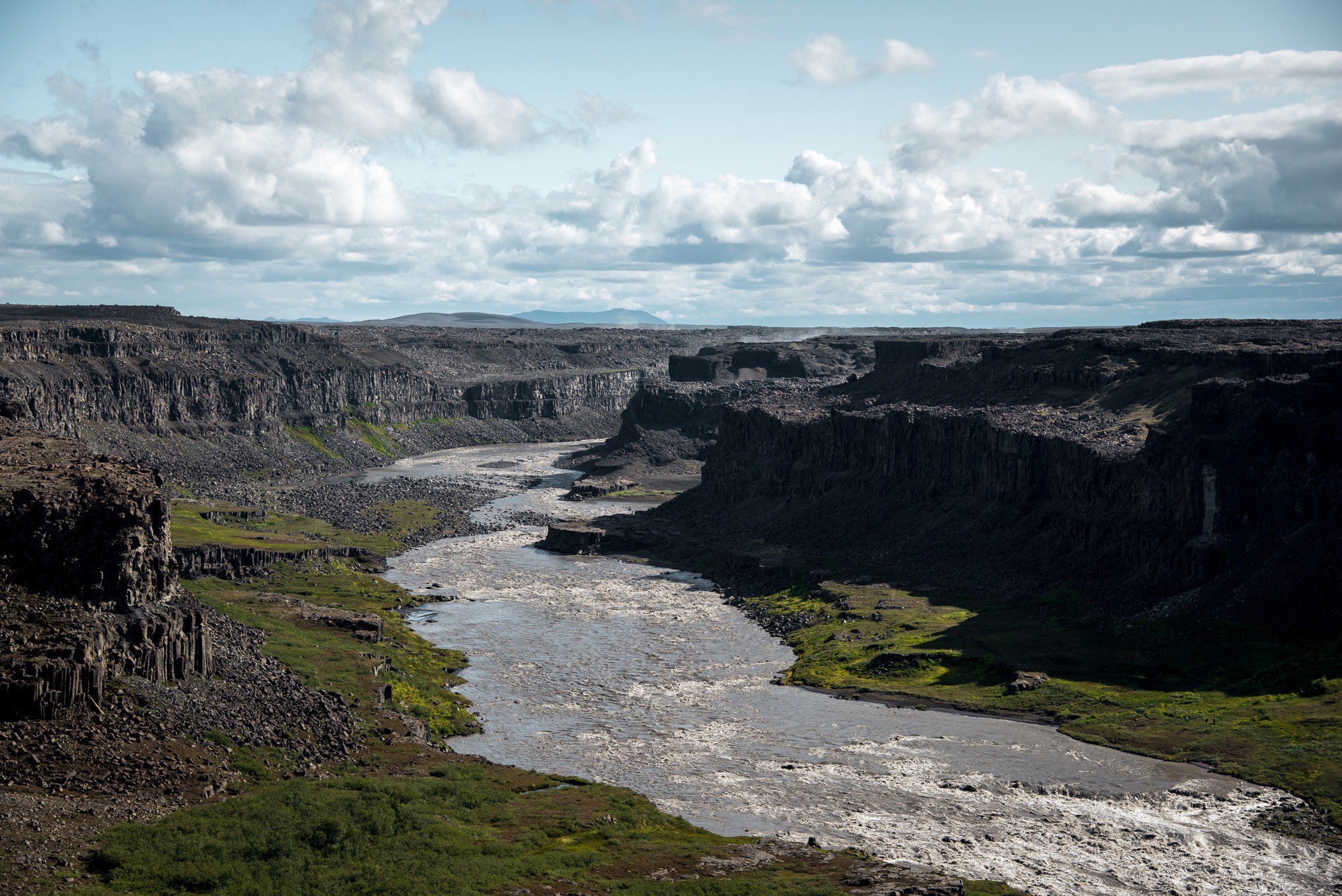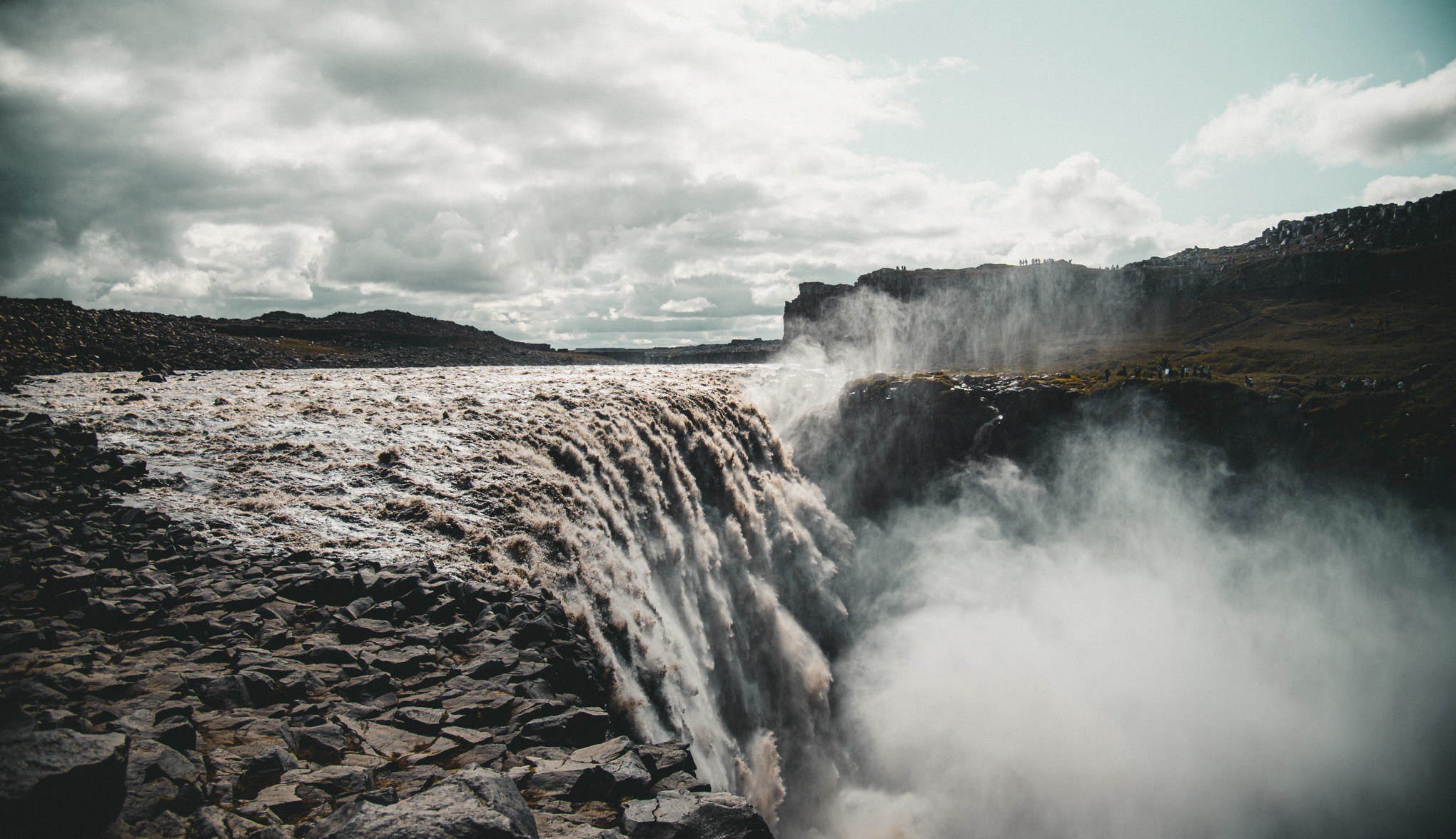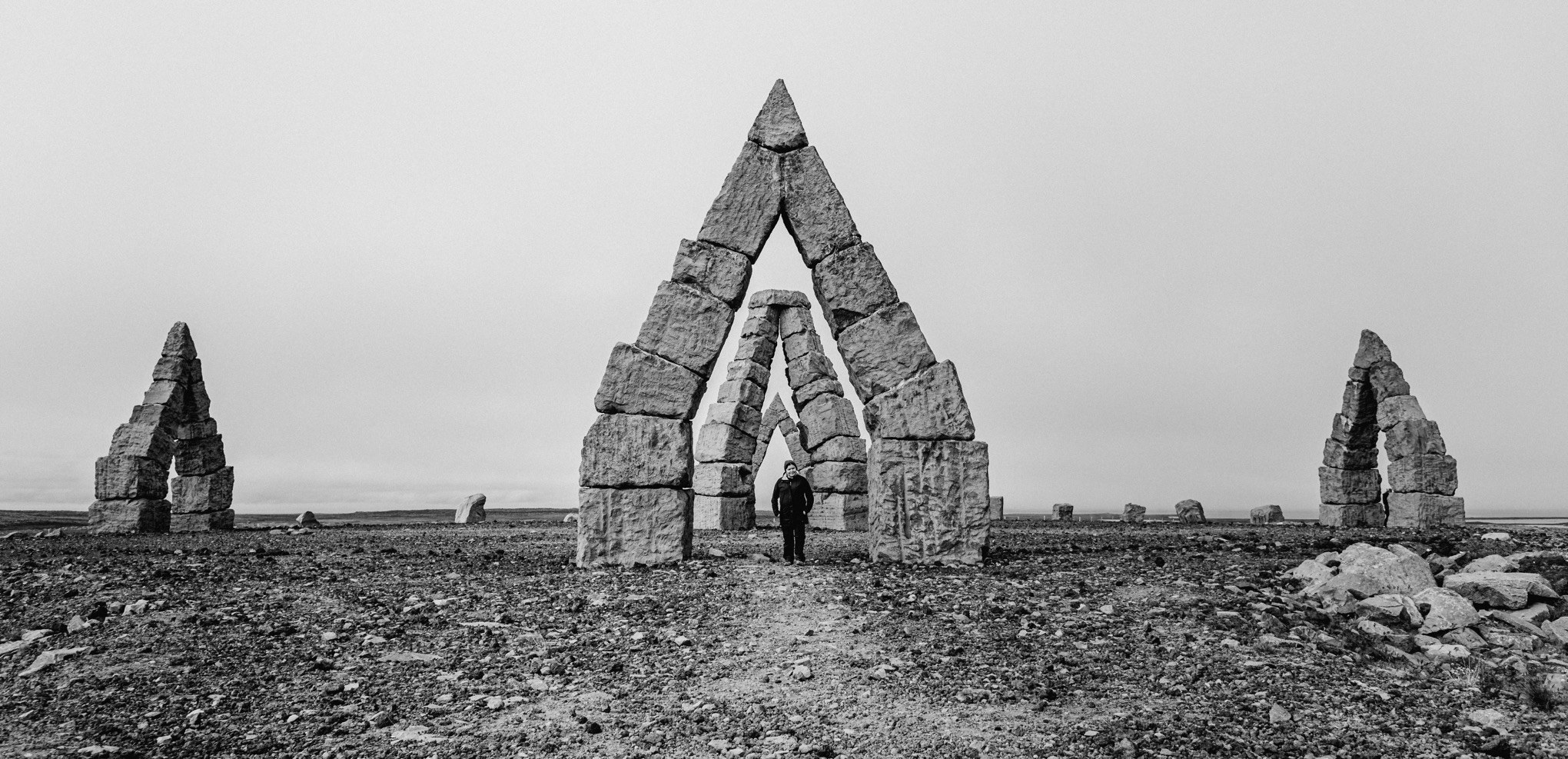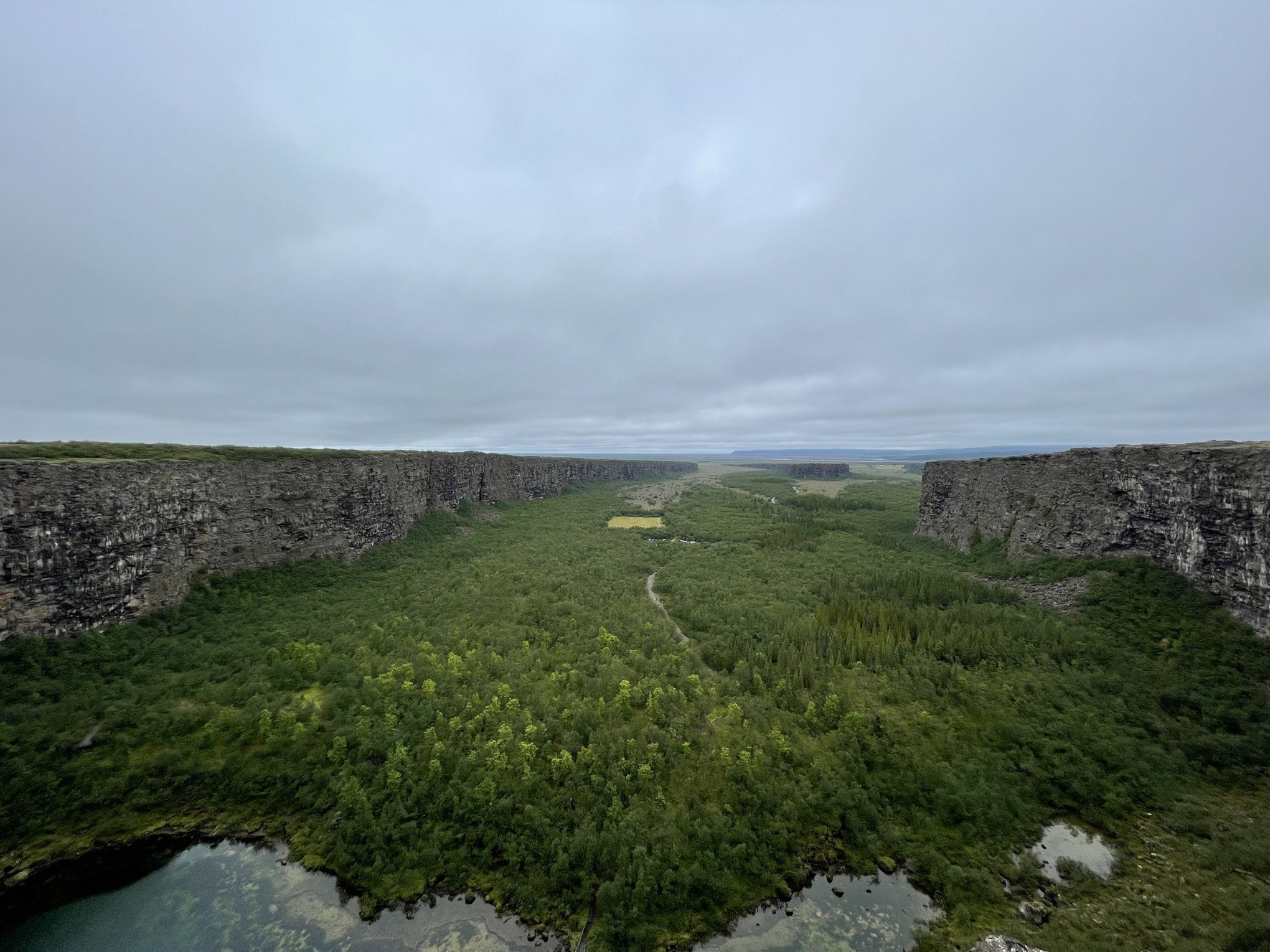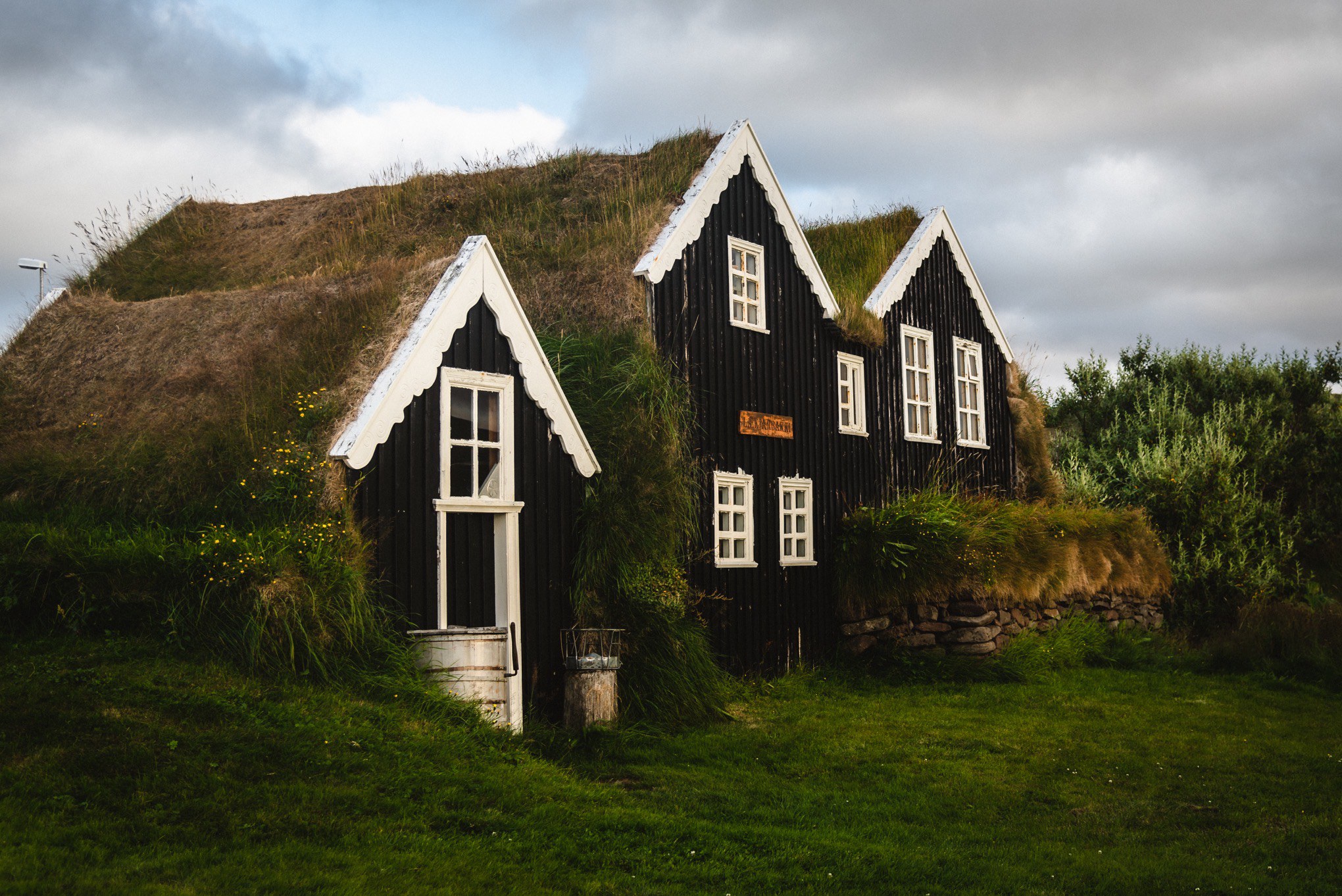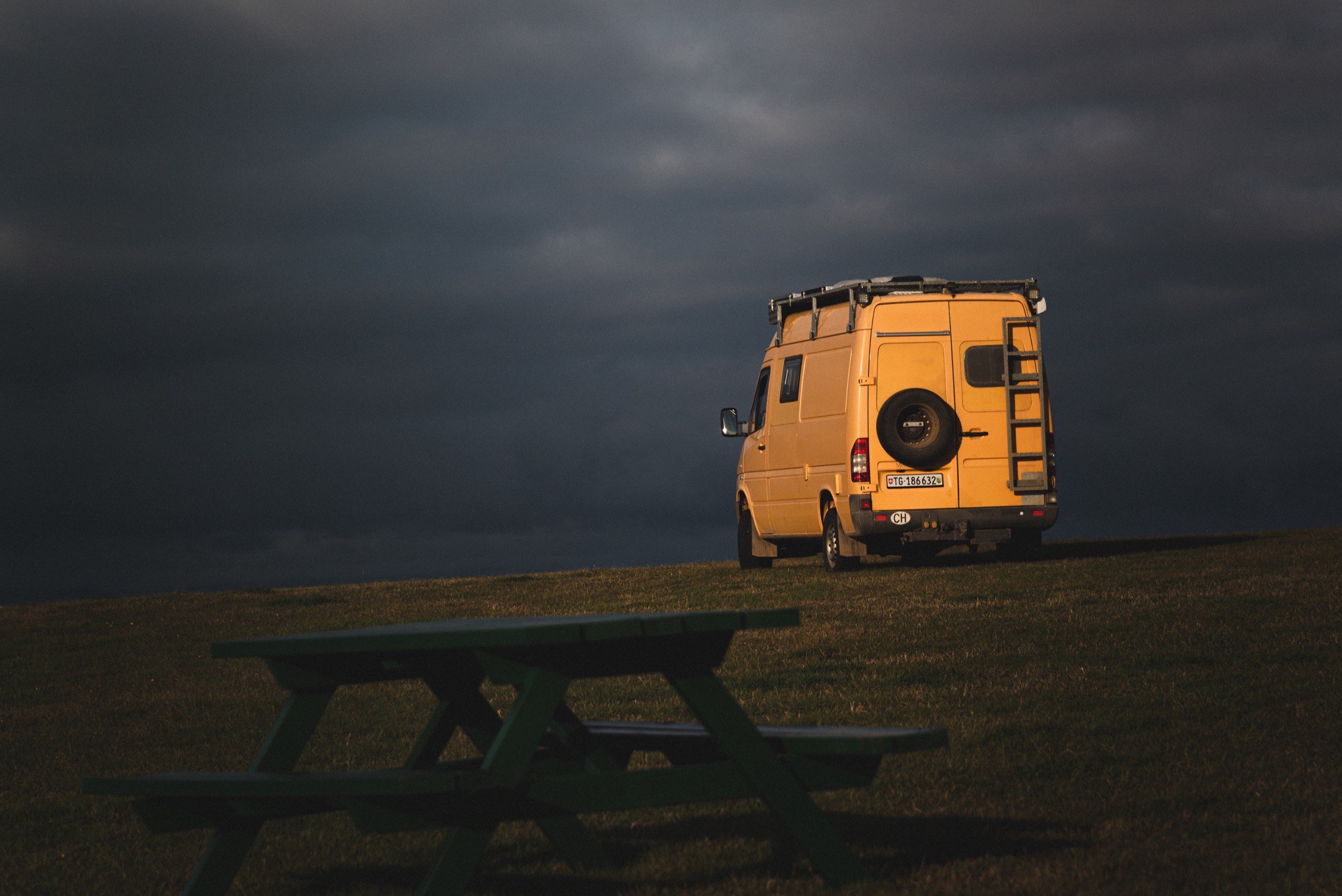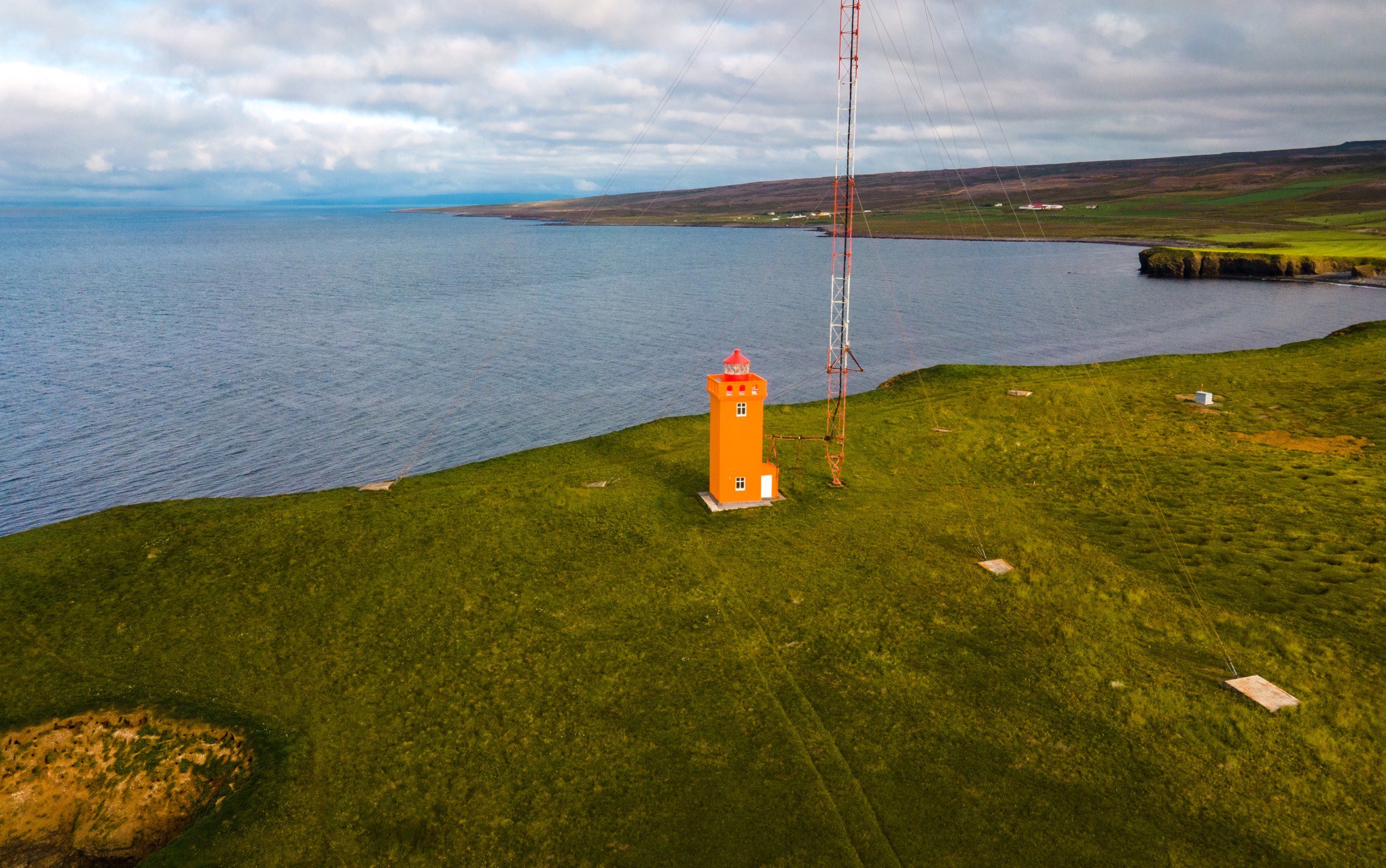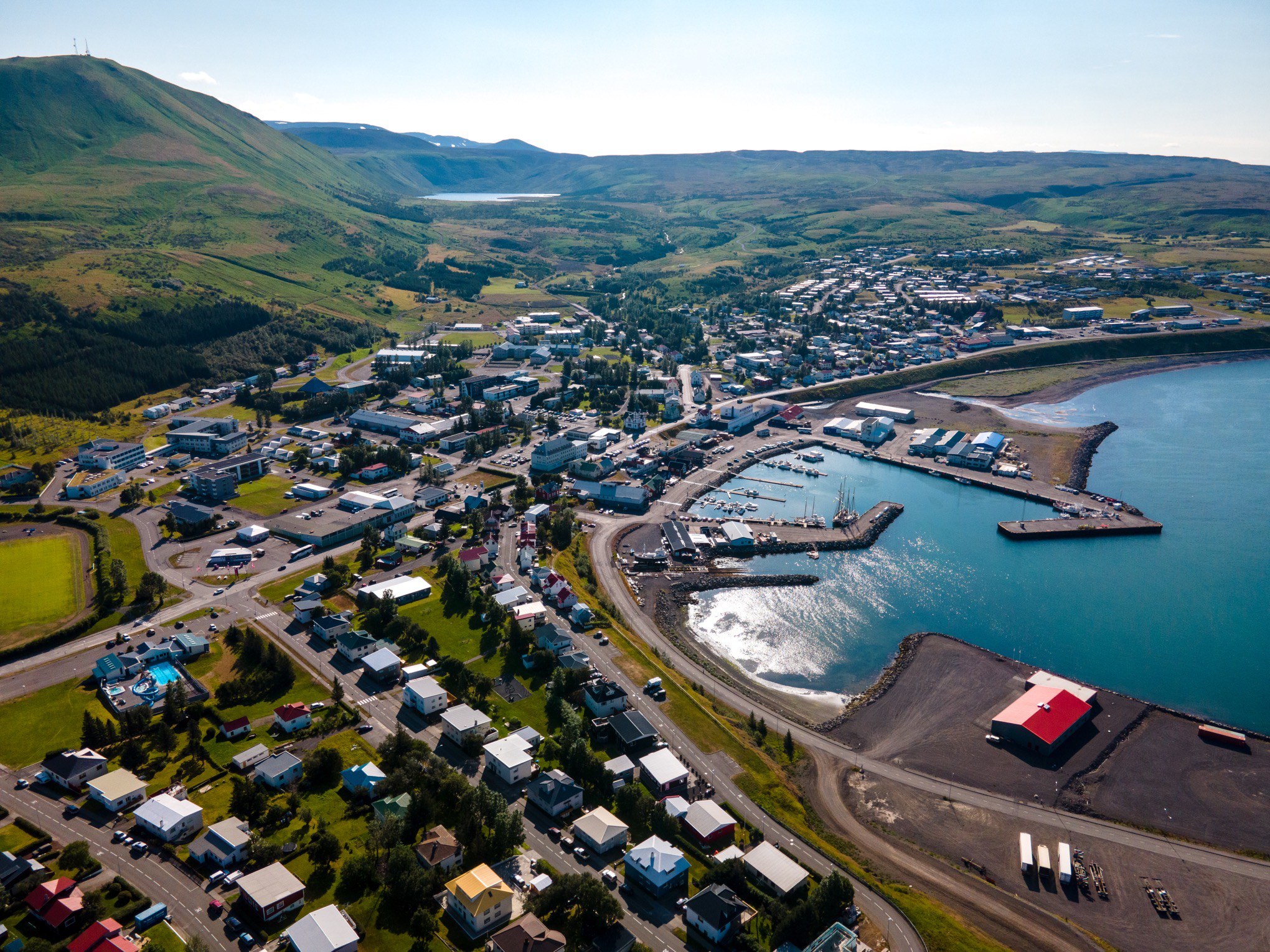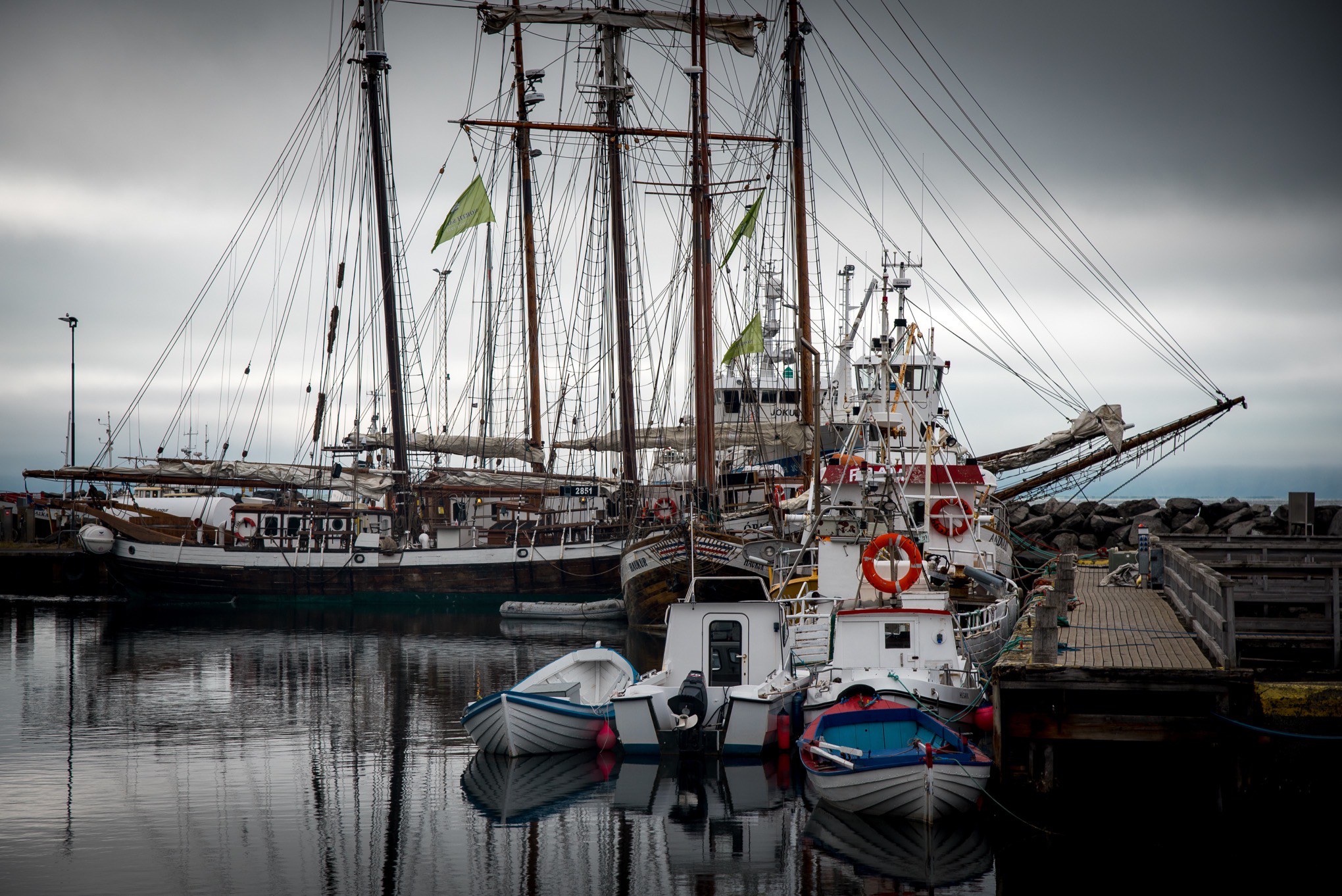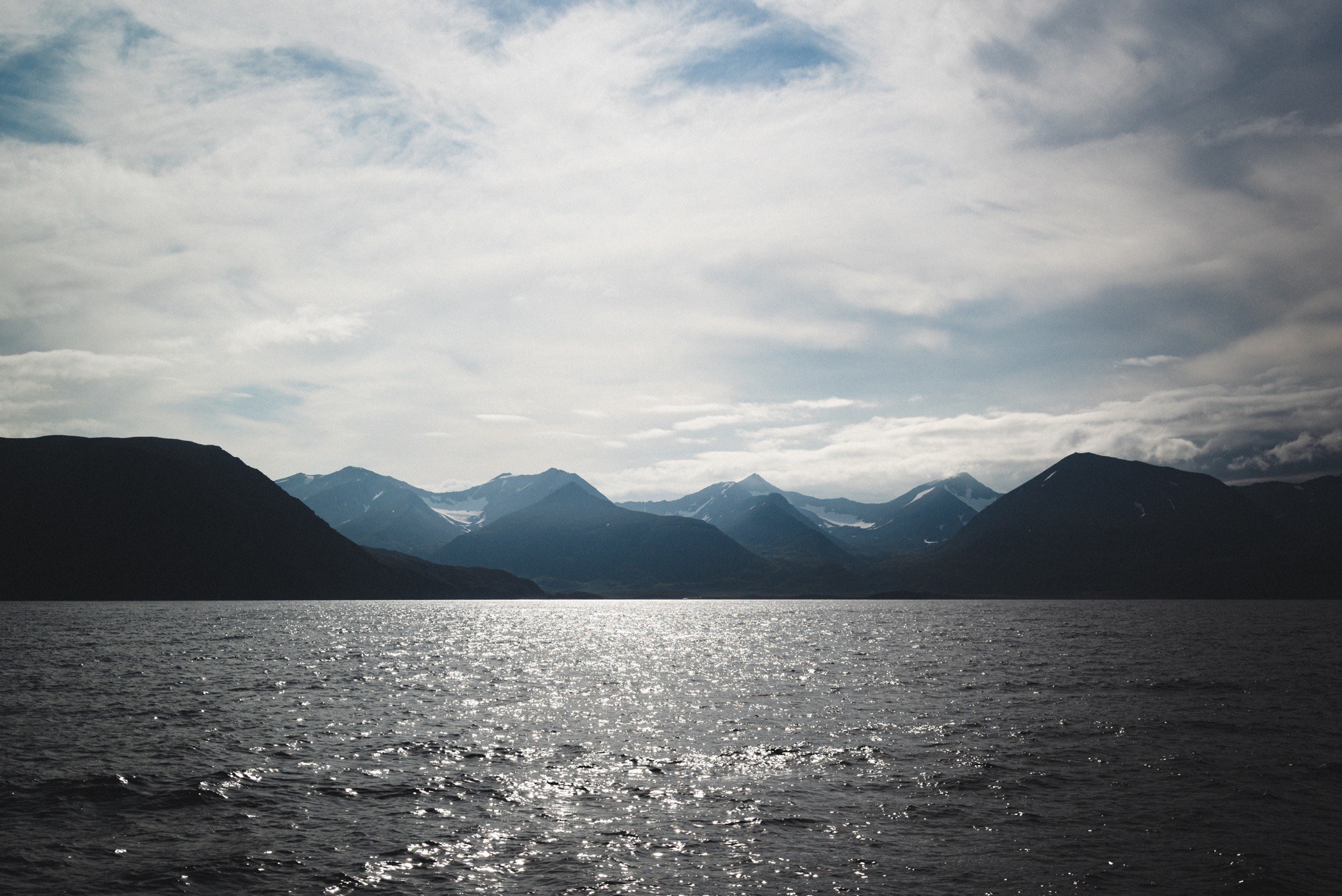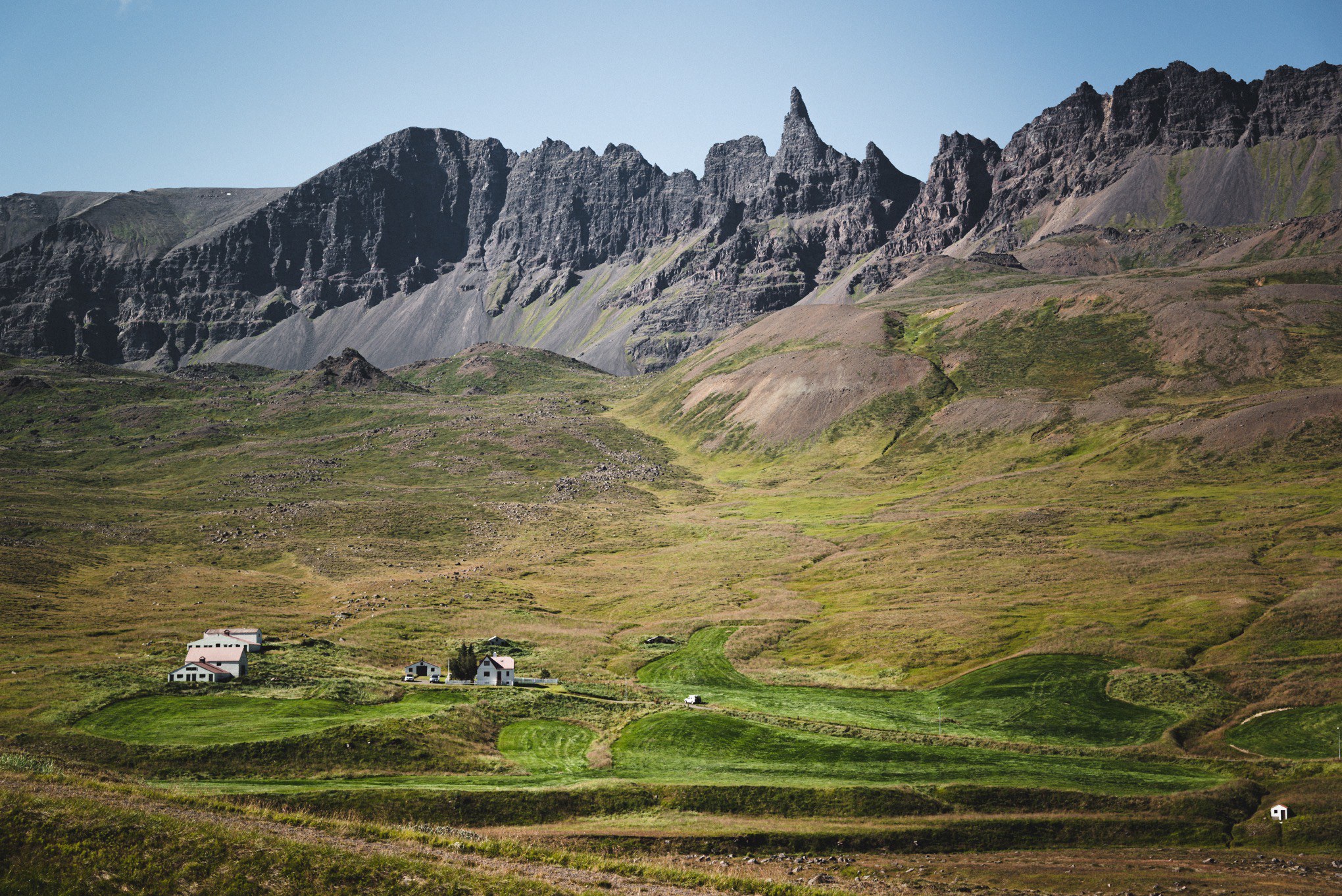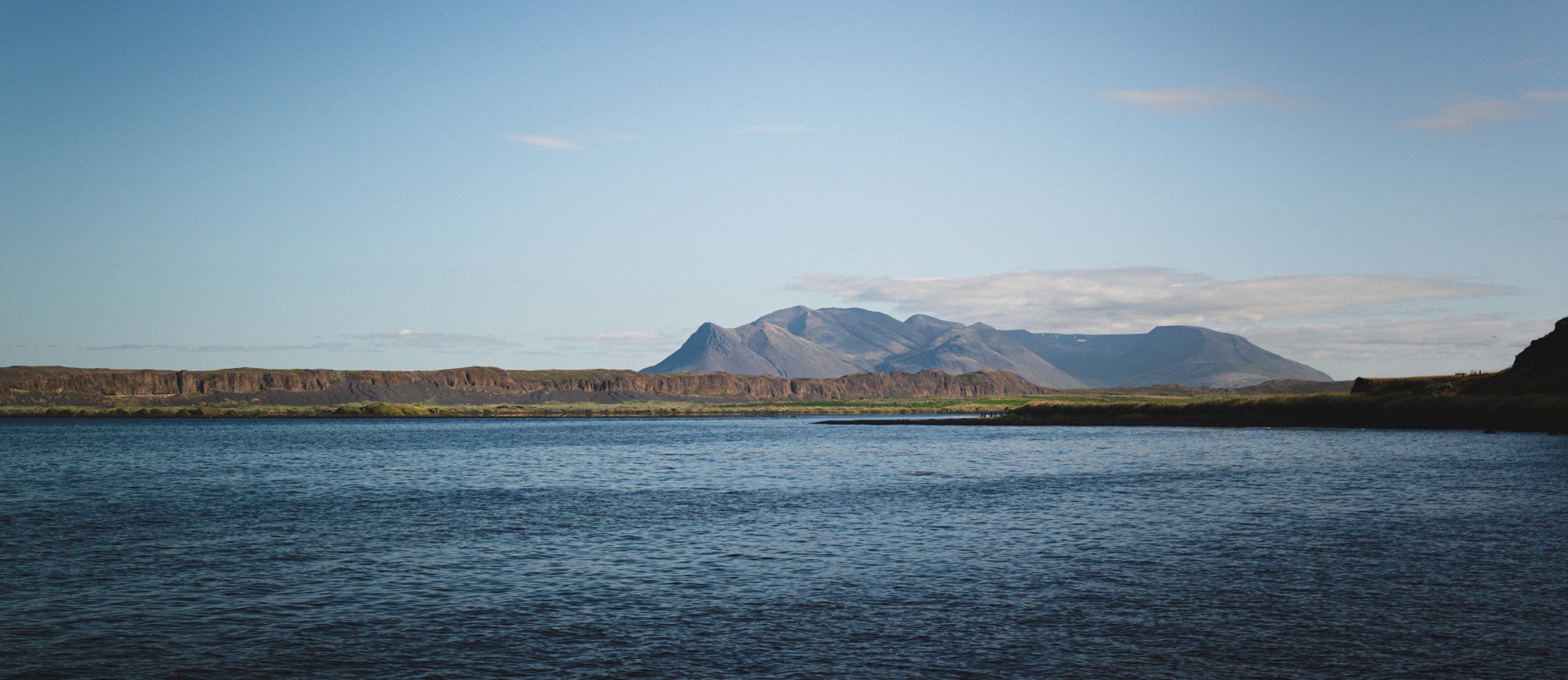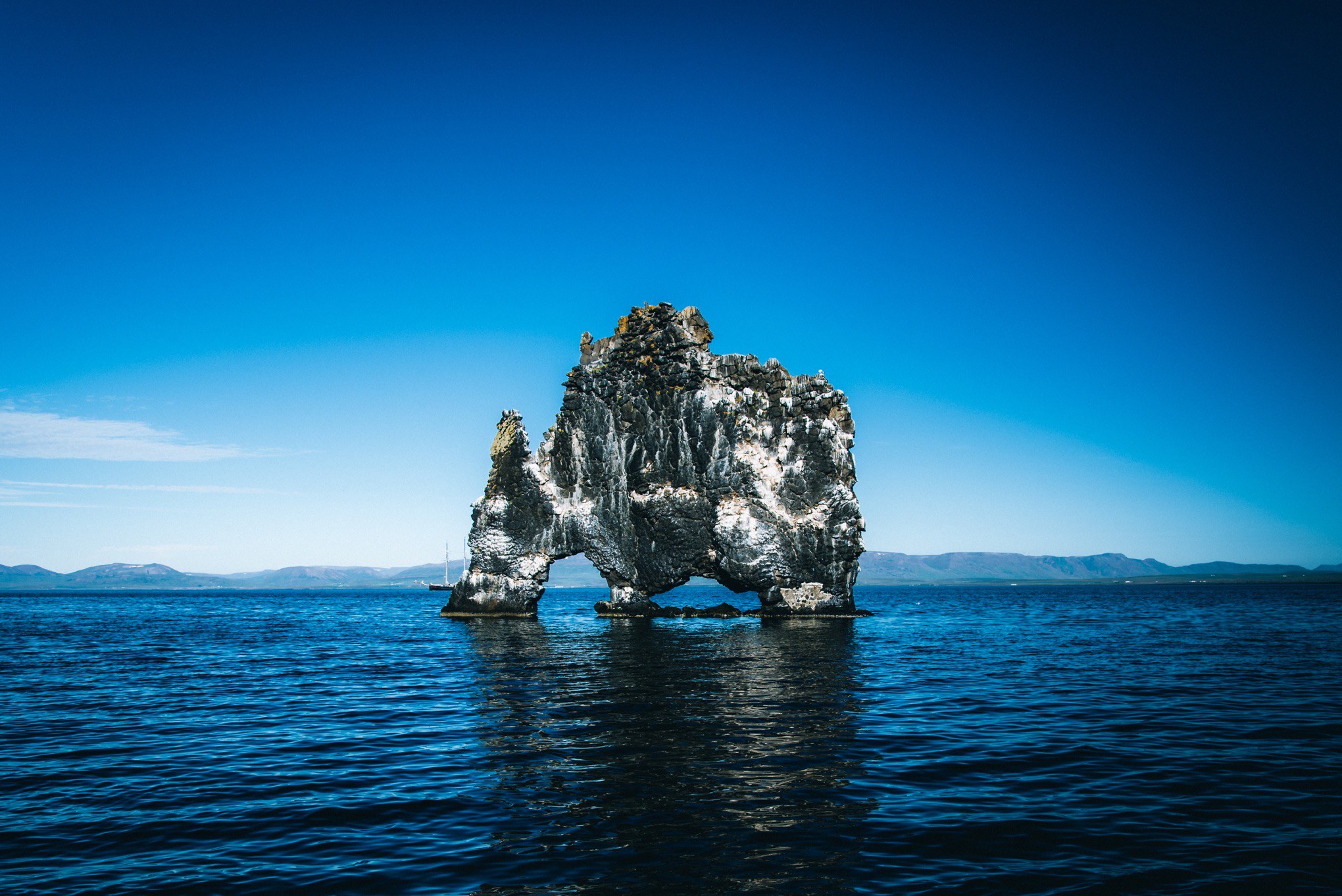 Westfjords
To truly experience the Westfjords you plan for at least three days if it's your first time there though more time would give you even more flexibility to explore the region. This time around we planned for two full days which was ideal for what we wanted to do this time around. Our first day was dedicated to the southern region of the Westfjords, exploring coastlines and little villages along the way with a final stop at the Látrabjarg Cliffs, one of the most spectacular locations in the entire country. Our campsite that day was located next to the stunning Breiðavík Beach.
Our second day was full of new and exciting experiences. We made a point of stopping in many of the charming villages along the way, the first being Patreksfjörður where we provided a much-needed bath for our campervan and filled up on gas since those opportunities are few and far between in the Westfjords. The drive up 63 and 60 to Ísafjörður is dazzling as you drive around, up and on top of fjords. Along the way, you're treated to breathtaking views and amazing photo opportunities like the Abandoned Barn at Fossfjörður but the crown jewel is Dynjandi, the largest waterfall in the Westfjords, and considered to be one of the most beautiful in Iceland. This thunderous waterfall cascades down the side of the fjords creating a layered veil of water as it flows down into seven additional waterfalls then into Dynjandisvogur Bay.
Next up on our route was the largest town in the Westfjords, the charming town of Ísafjörður. The town and the nearby area are worth a full day or two on its but we stopped by for the afternoon and evening. We stopped by their local brewery Dokkan Brugghús and then had a sensational dinner at Tjöruhúsið. I highly recommend making a reservation well in advance here and making it part of your travel plans. The food and the company were excellent. We ended our day at the Reykjanes Camping site conveniently located right next to Saltverk, producers of sustainable sea salt. They were recently featured on Gordon Ramsey's Uncharted show on National Geographic. The following morning we packed up and headed down out of the Westfjords and on to our next region, the Snaefellsnes Peninsula.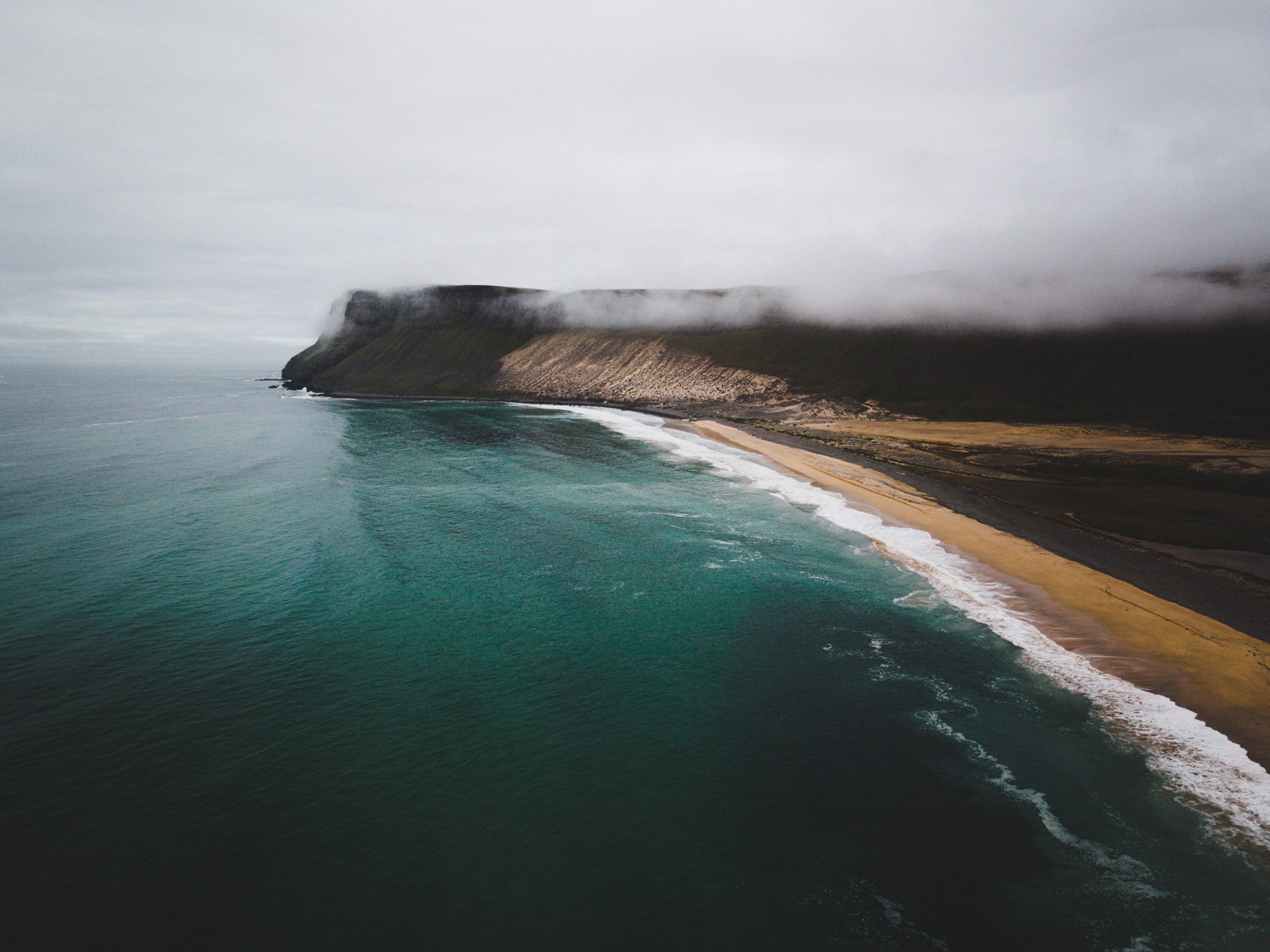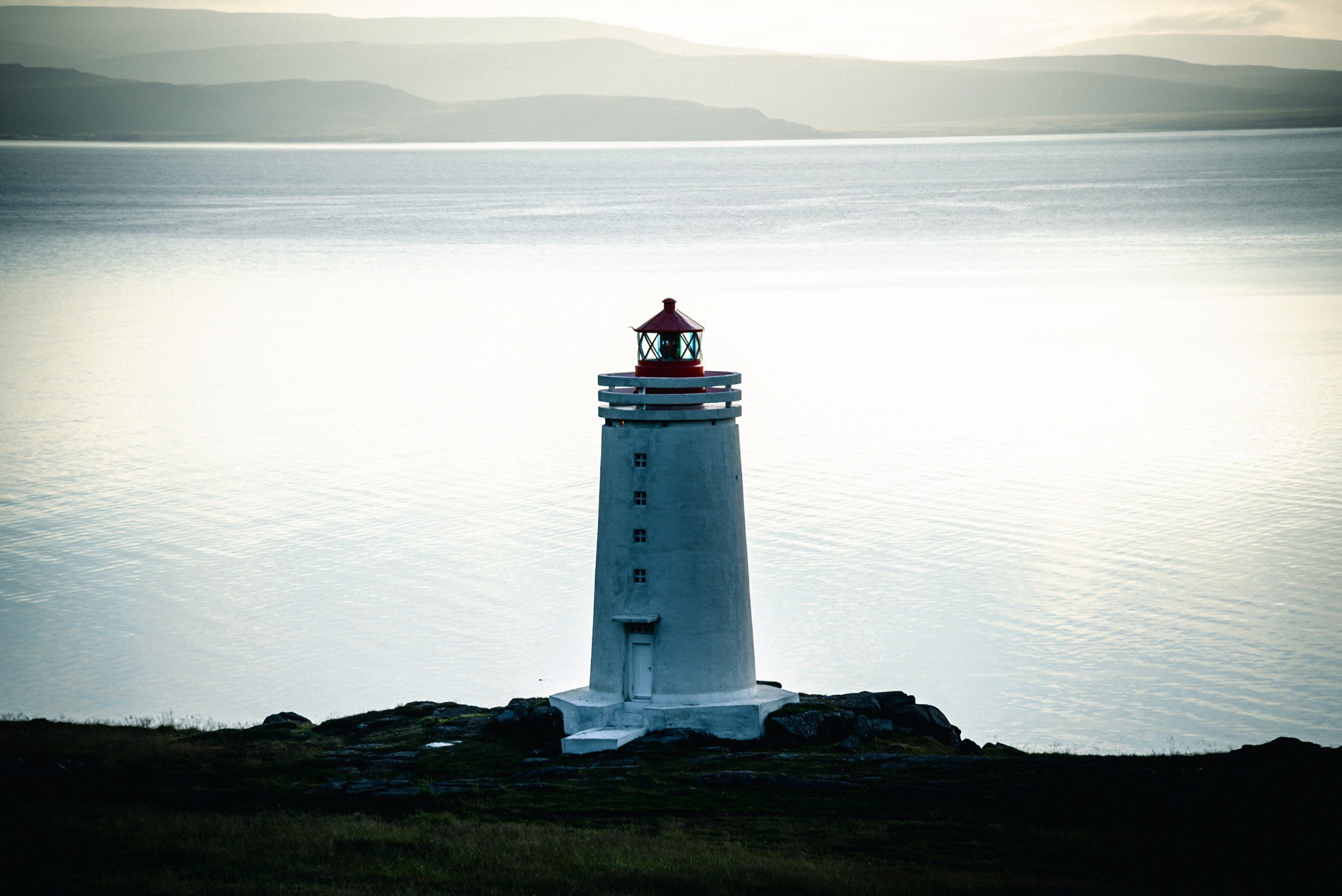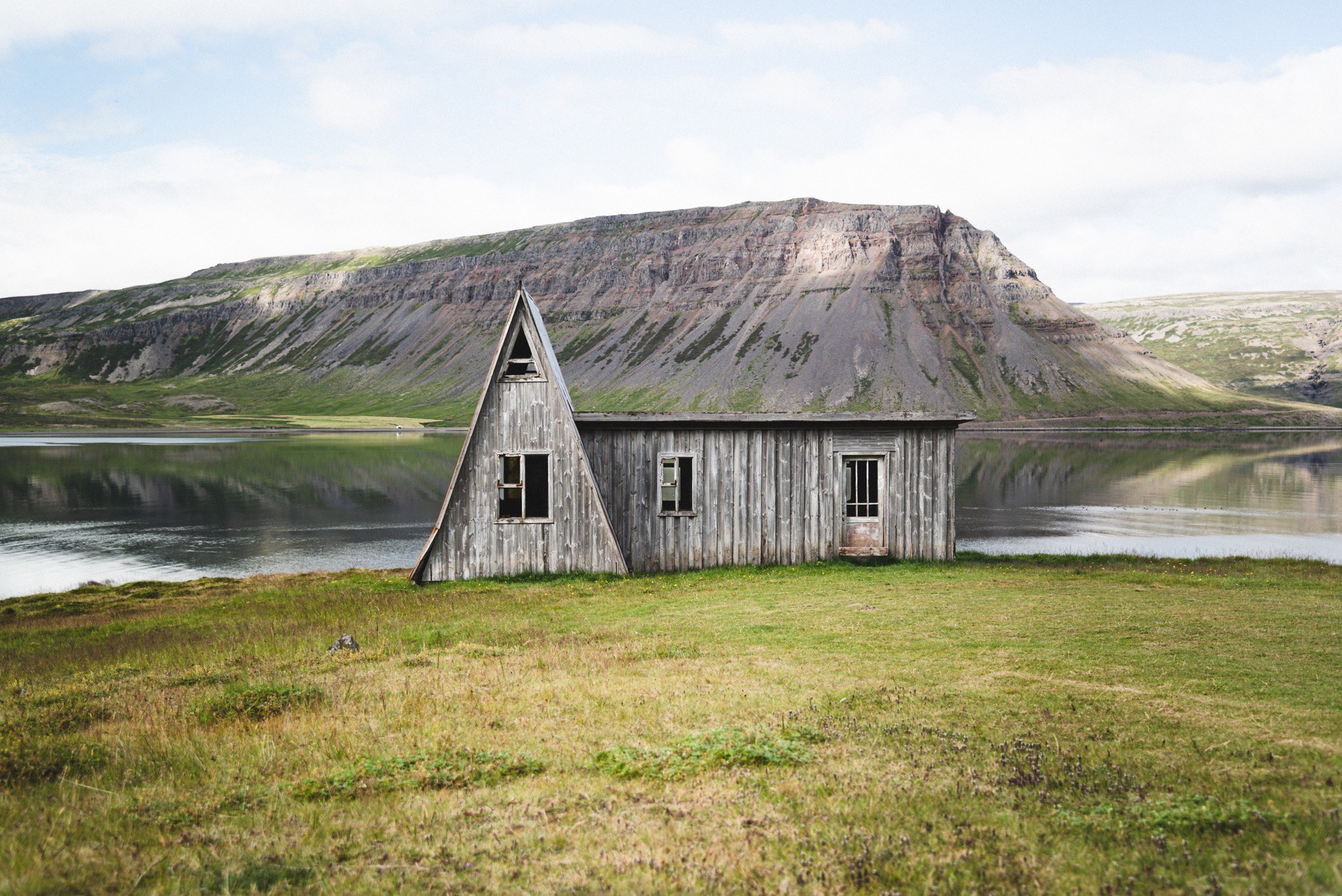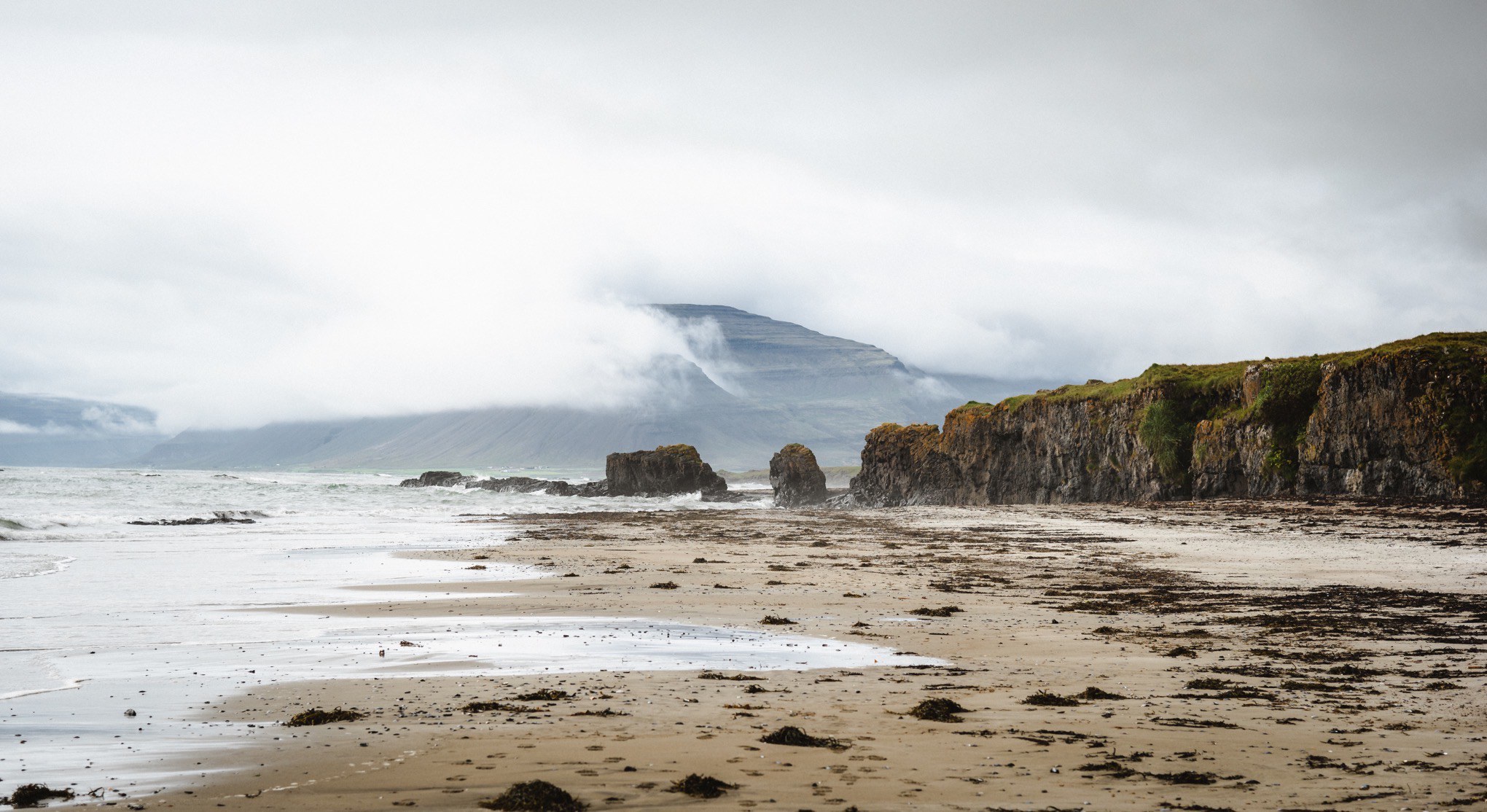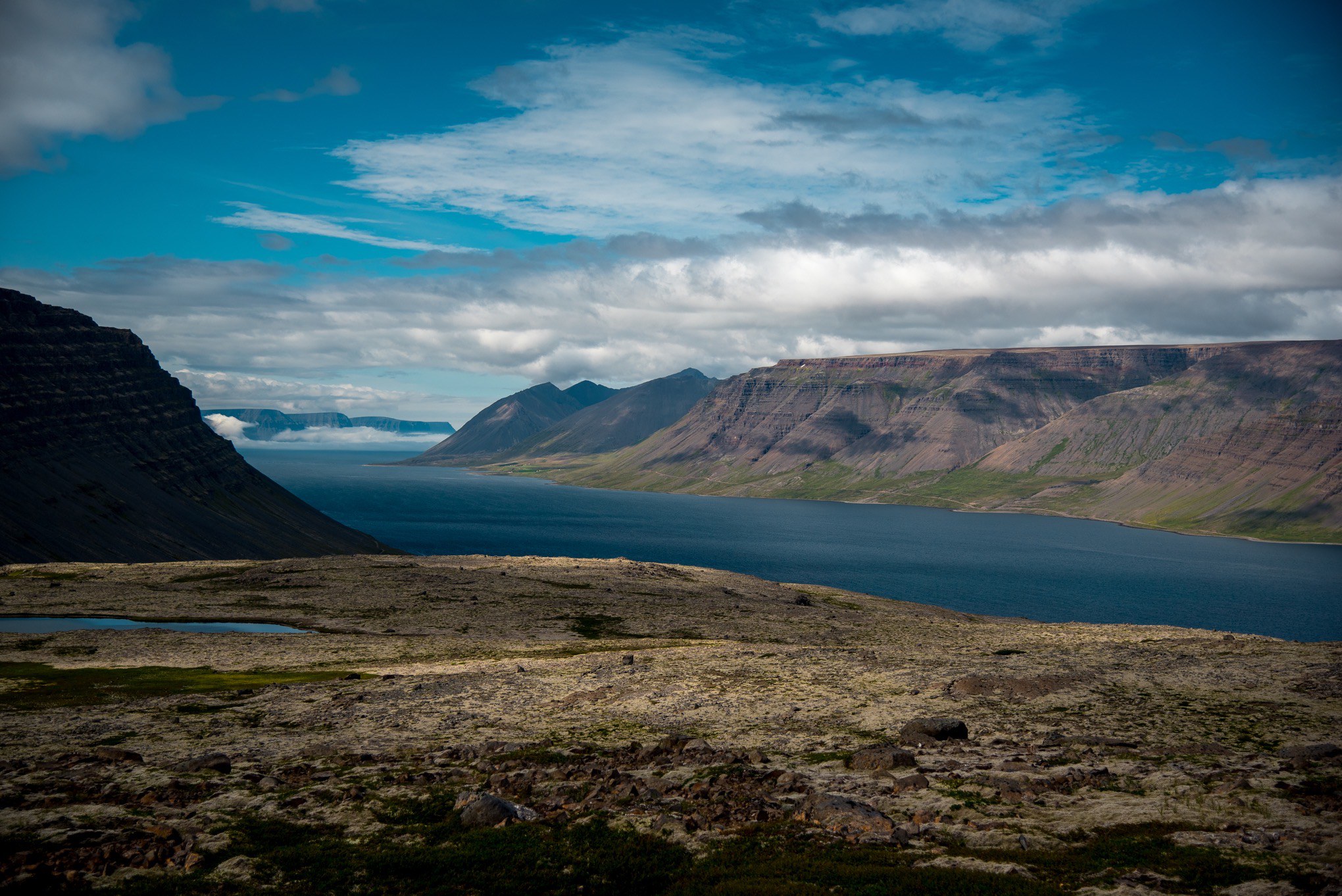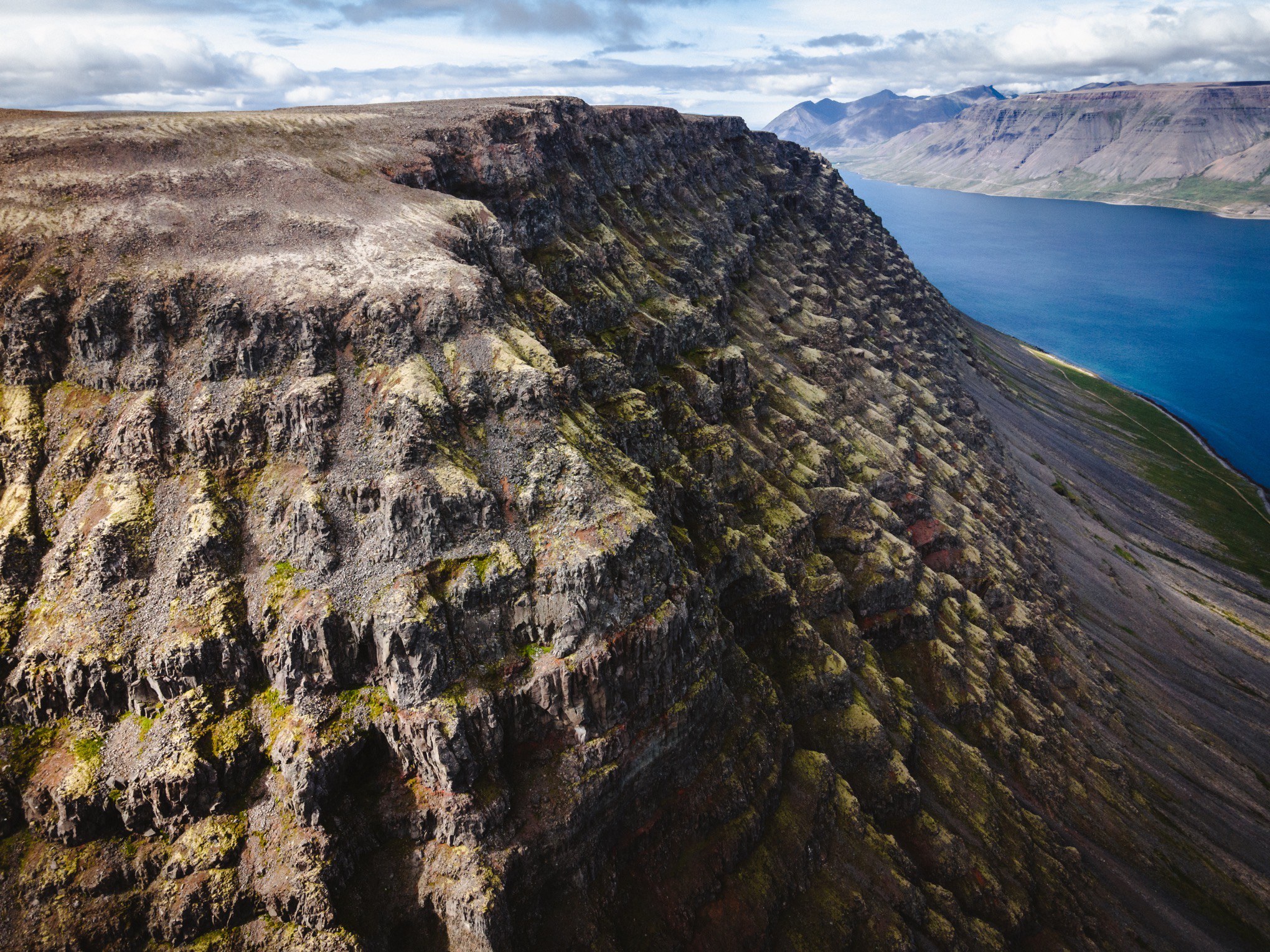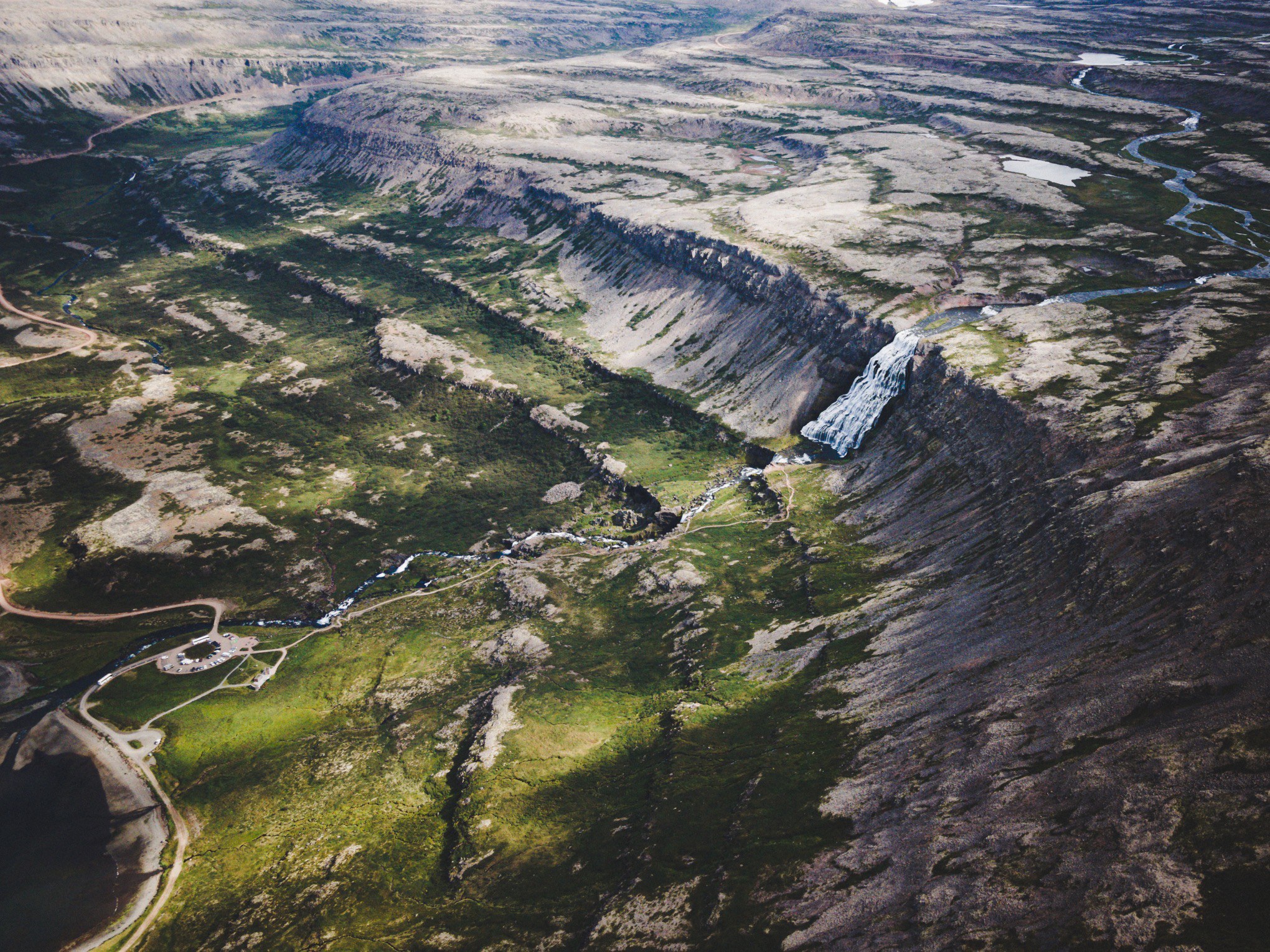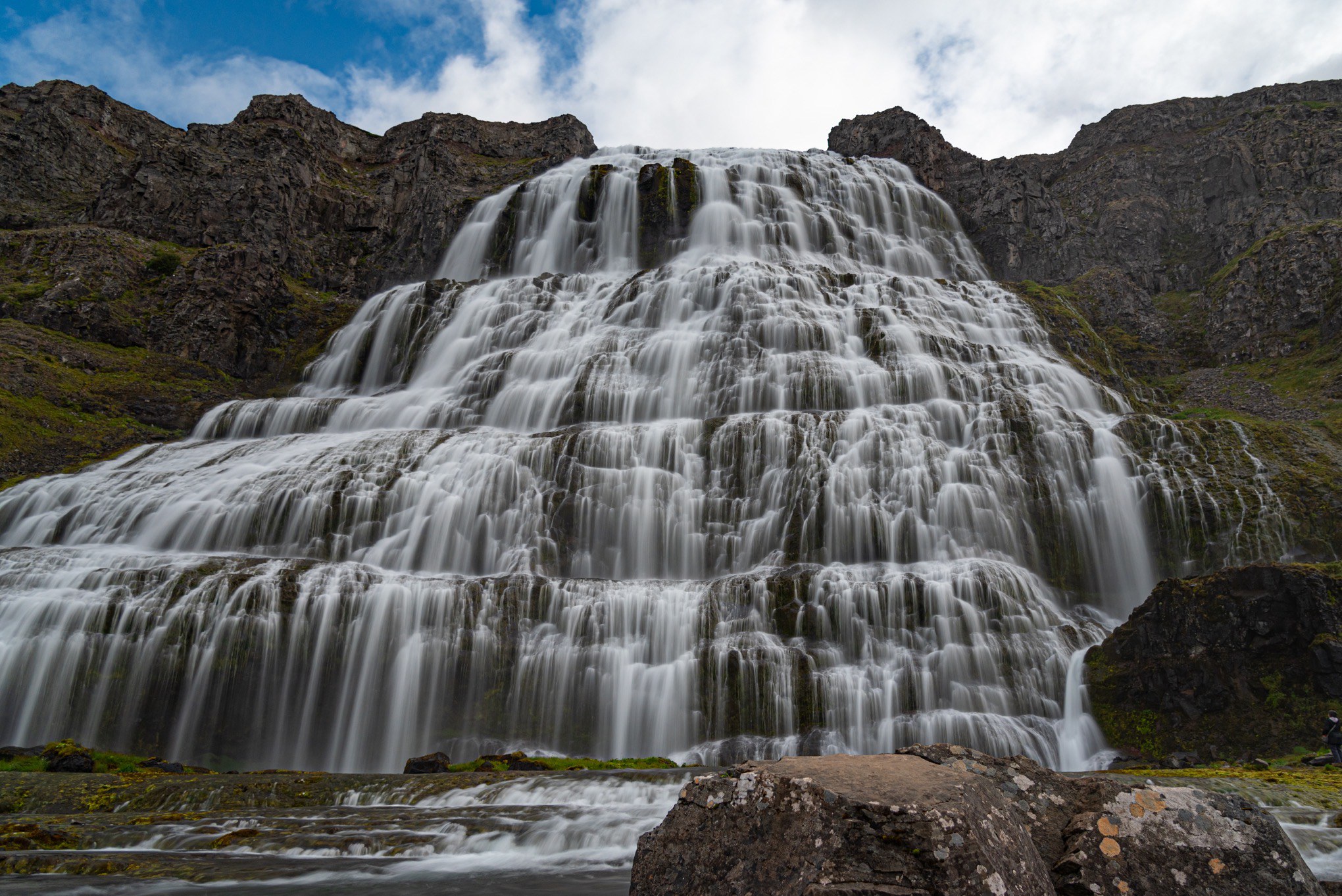 Snaefellsnes Peninsula
The last time we were in the Snaefellsnes Peninsula we were met with torrential rains and heavy winds which severely limited us to what we were able to see and do. Thankfully this wasn't an issue this time. As with most places in Iceland, you can, and probably should spend two full days here. We drove the perimeter of the peninsula, making stops at Búðakirkja, Lóndrangar, and various lighthouses and coastlines. We made a quick stop again at Kirkjufell Mountain near the town of Grundarfjordur because it always deserves to be looked upon in awe. Finally, it was on to the town of Stykkishólmur. It's in our opinion the most charming town in the Snæfellsnes peninsula. From Stykkishólmur you can take a ferry to the Westfjords if you want to avoid the drive. We enjoyed dinner at Narfeyrarstofa (though I'd recommend getting a reservation at Sjávarpakkhúsið in advance if you are planning ahead) followed by a relaxing swim in the hot tubs and heated pools at their local swimming club. Pools are a big part of the fabric of Icelandic social life so if you like to immerse yourself in local culture, find yourself a swim club and blend in with locals.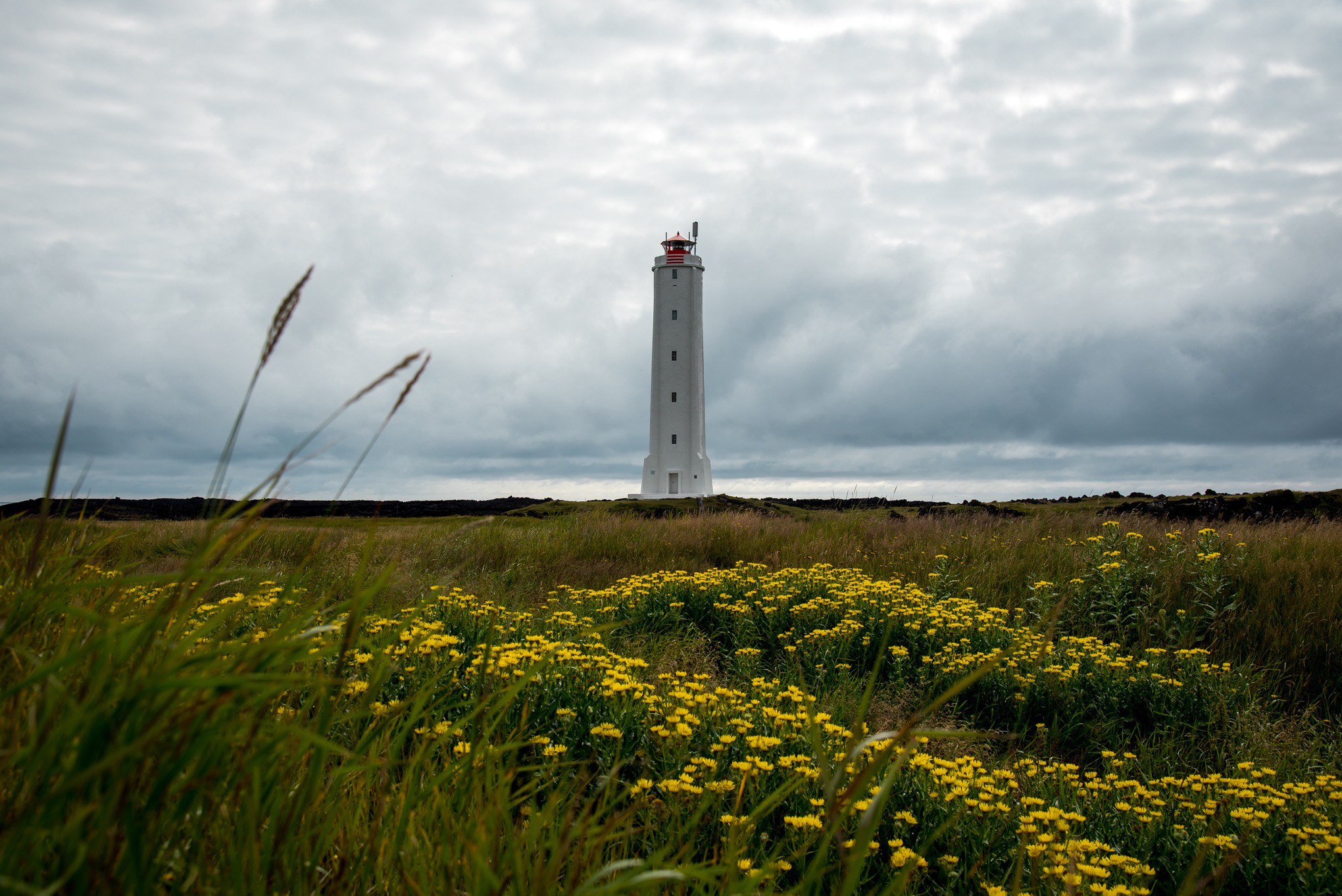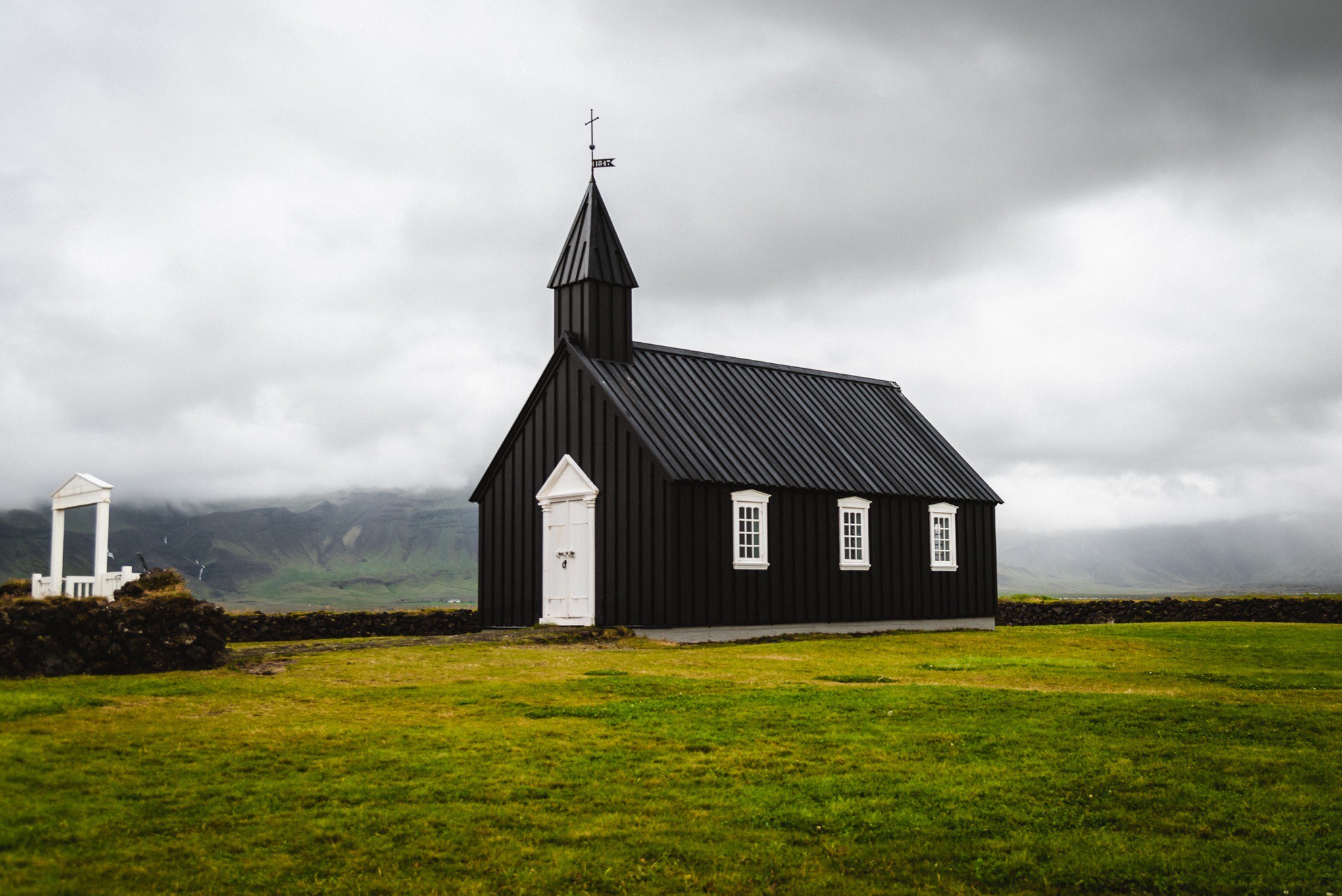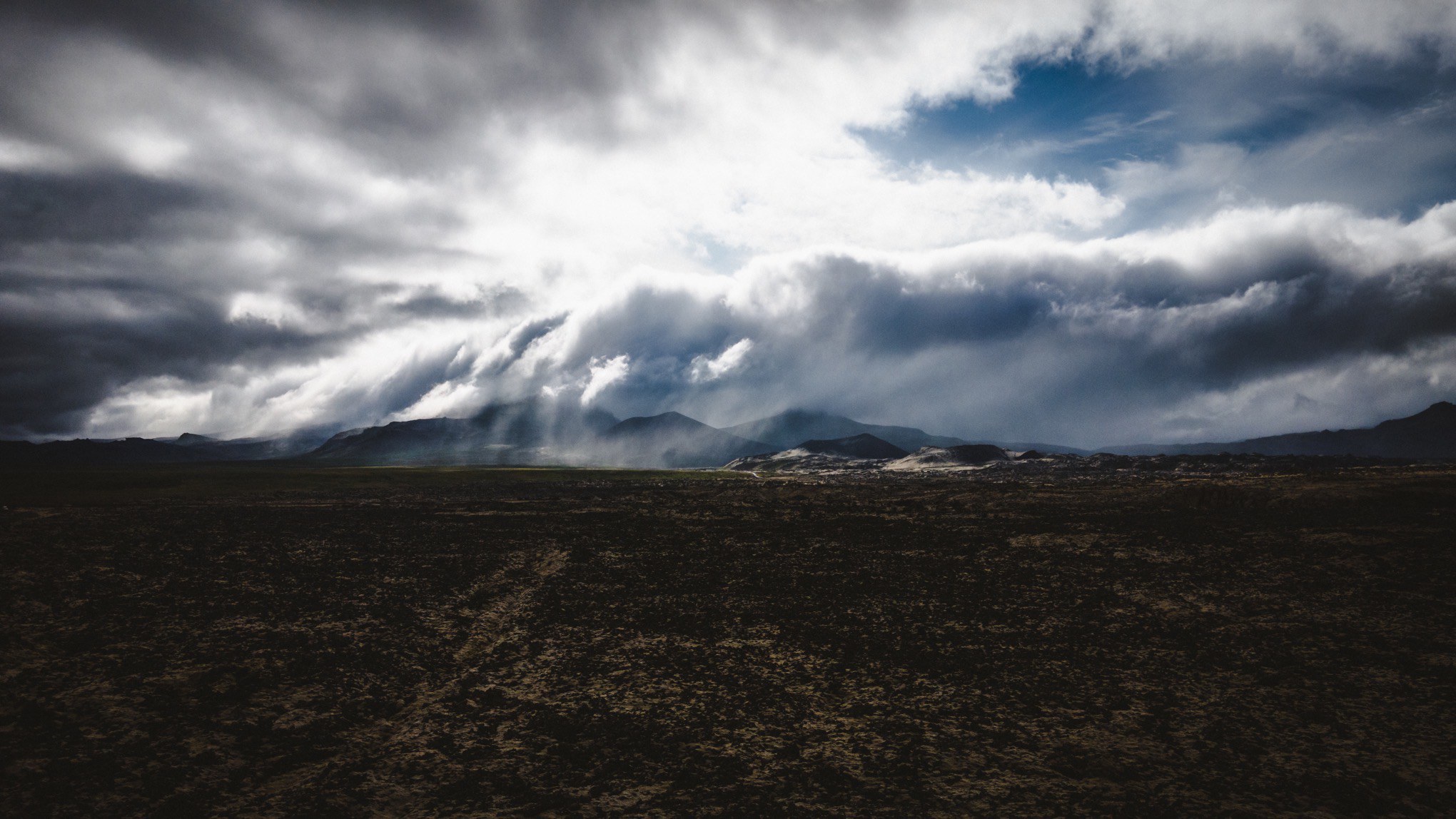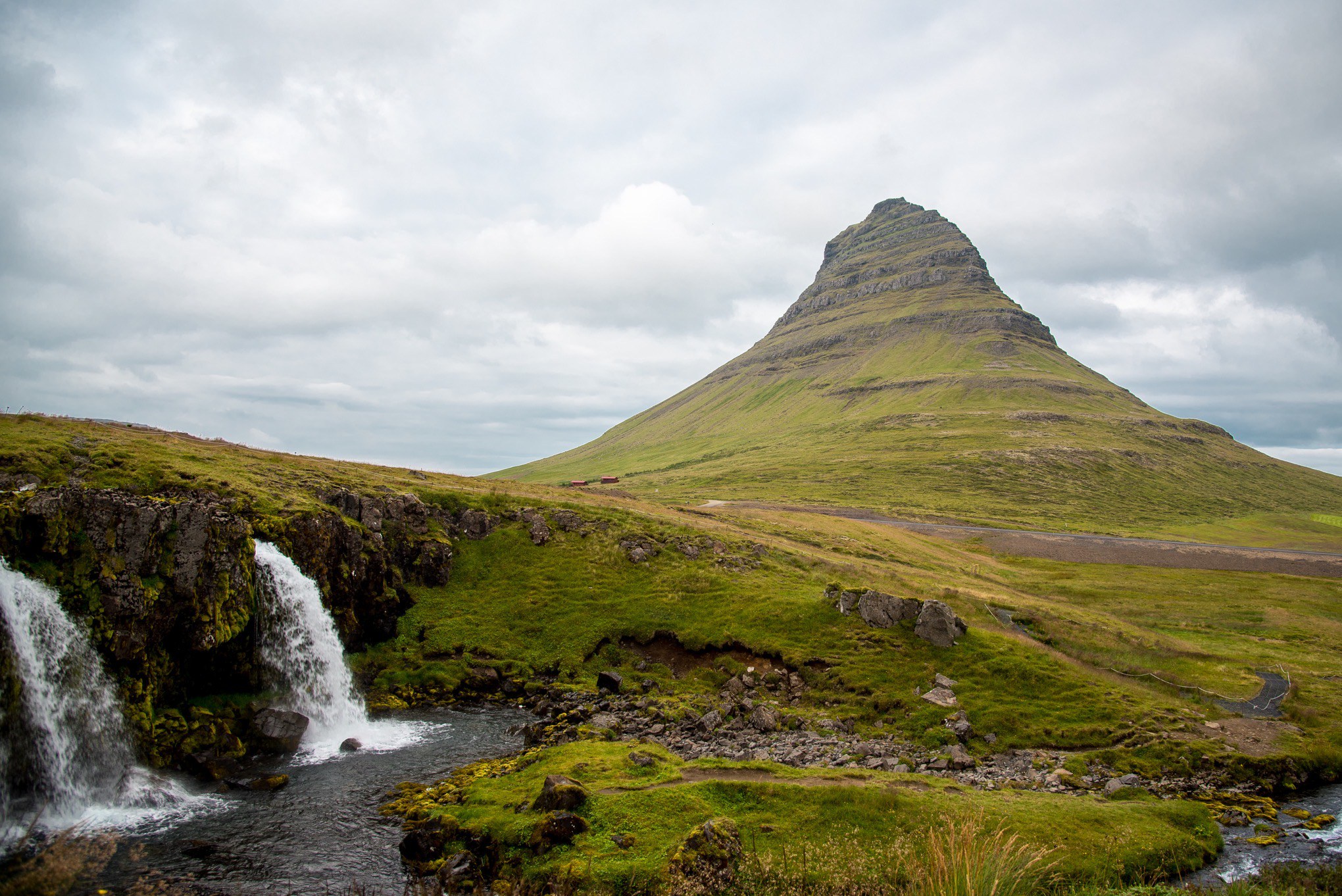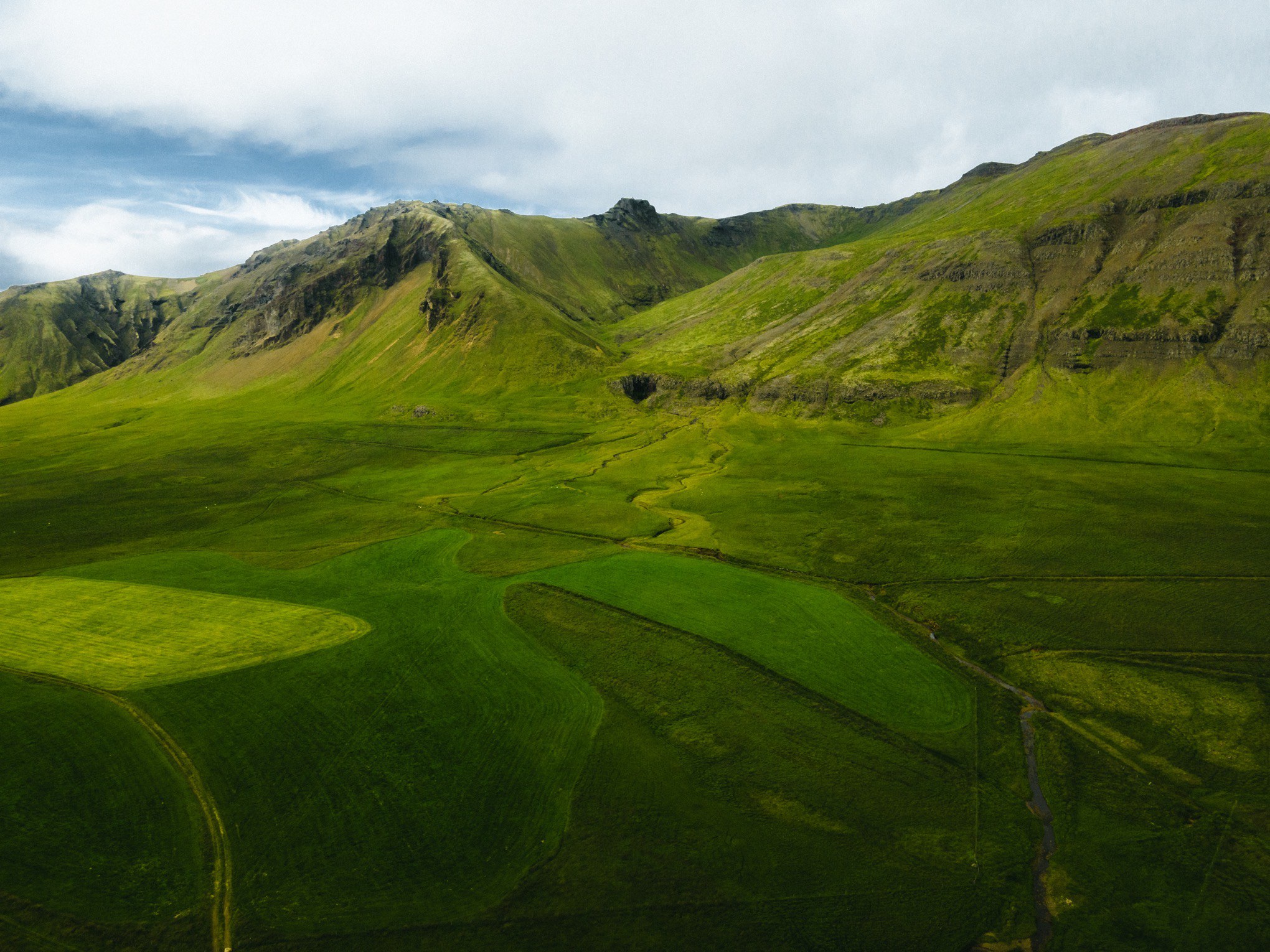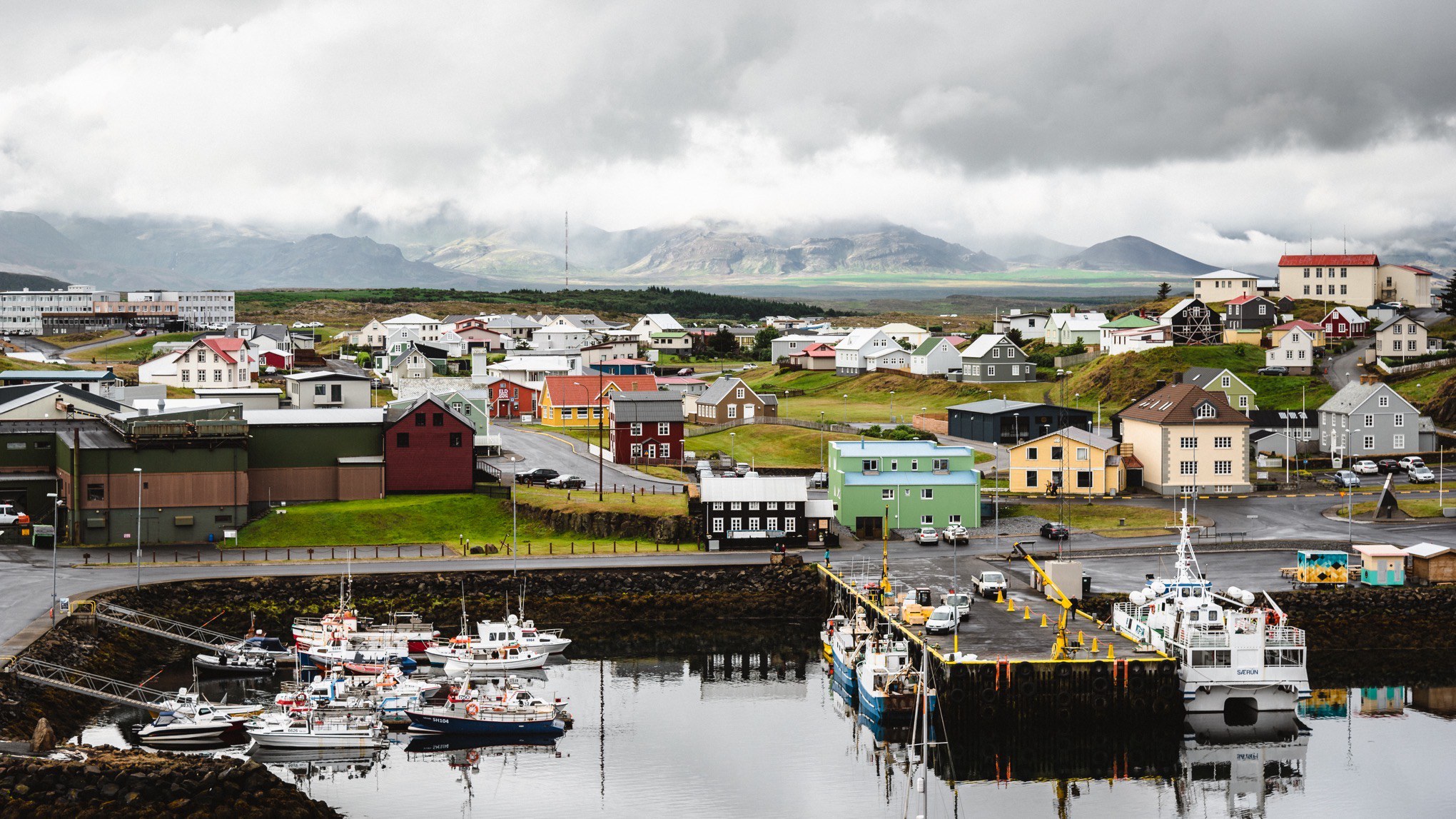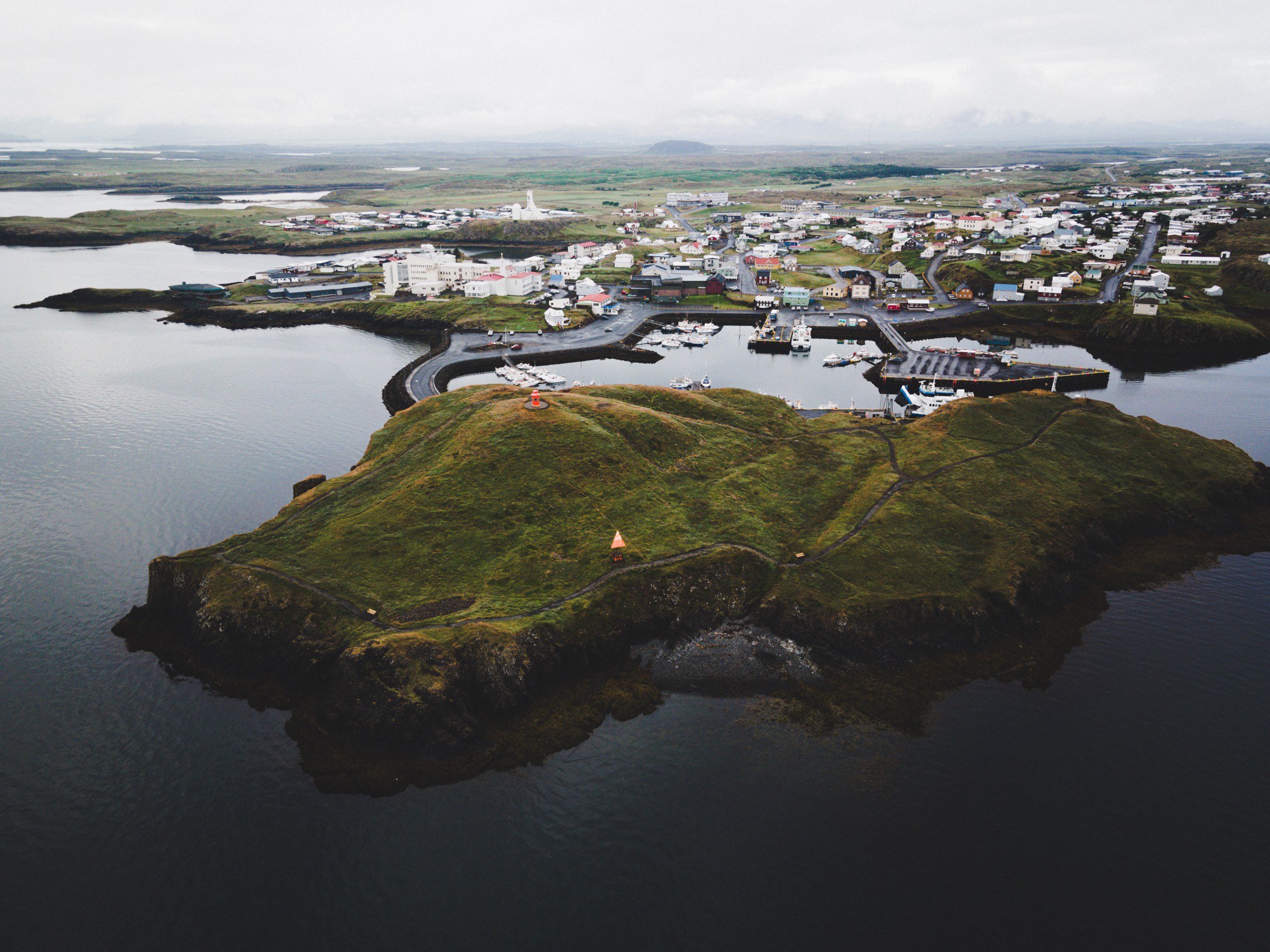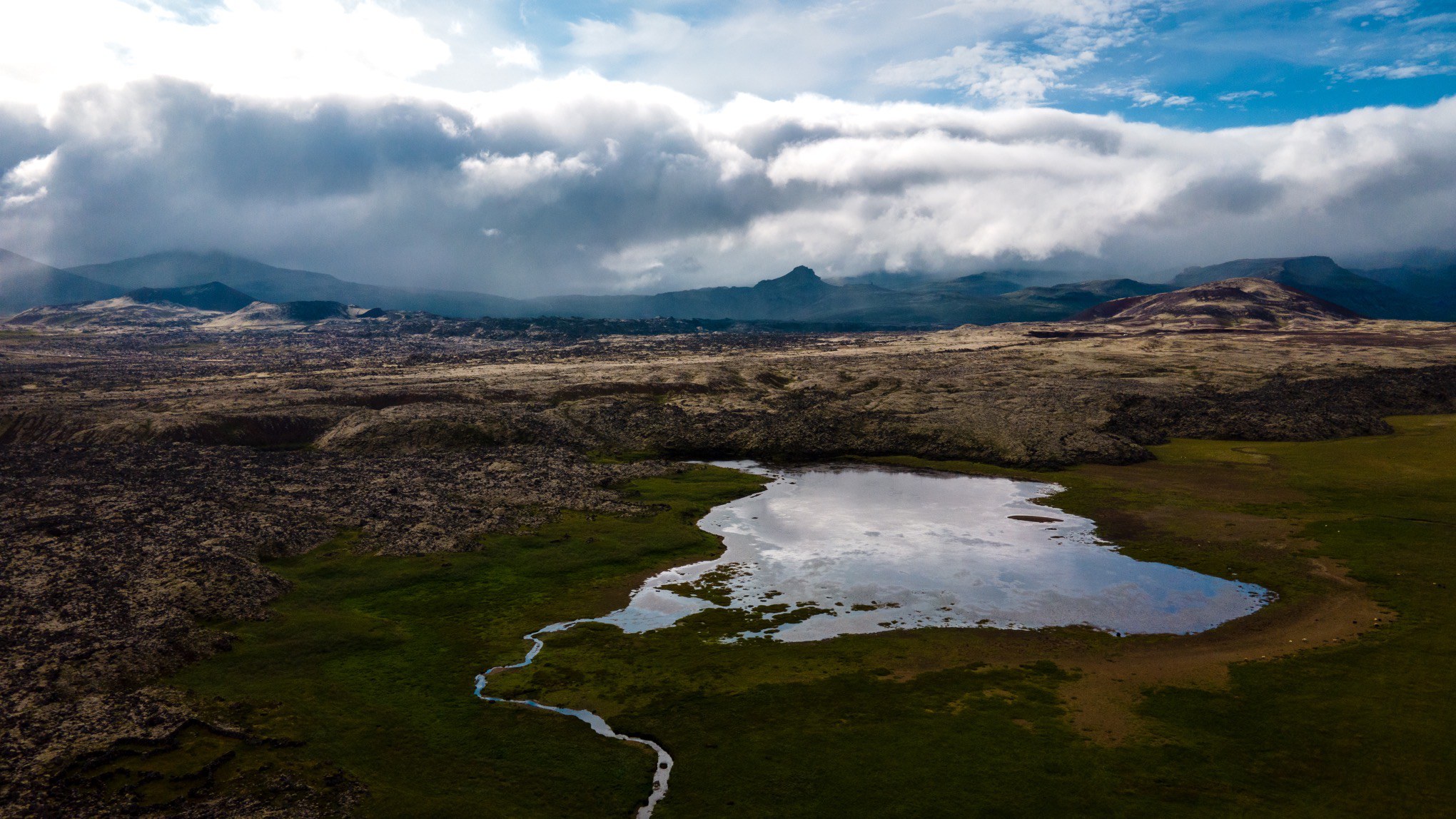 Back to Reykjavik
After spending 14 days in our campervan we decided to treat ourselves to a comfortable bed and spacious privacy by booking a room in downtown Reykjavik. This would be our home base while we wound down and prepared to return home. In these unusual times, however, we had to procure a negative Covid test before being able to board our returning flight home. Iceland makes this easy by simply signing up for a testing time at their local testing center. The results are sent to you via their contract tracing application on your phone. With our test results in hand, we enjoyed walking around Reykjavik touring the National Museum and the iconic Hallgrimskirkja. We enjoyed sensational meals at Sandholt Bakery, Vínstúkan Tíu Sopar, and Dill.
Finally, it was time to return home. We dropped off the campervan and headed to the airport dreaming of all the places we still needed to explore and all those places we fell in love with that we wanted to return to.